That go-to spot for fish tacos, or that must-have burger — everyone has a favorite haunt they don't think twice to revisit. Those are the places that should end up on top ten lists or as recommendations to visitors, but that doesn't always happen.
I have dug through the depths of my smartphone to bring you a list of the eateries I have visited the most in the last 6 months. All these places are fabulous in their own right, so there's no real order to this list except location.
El Tropico #1 Restaurant (Kissimmee, FL)
Where did this Puerto Rican and her family eat out when she was a kid? At this authentic, no-frills Colombian restaurant.
This places serves a hearty sancocho (meaty vegetable stew), home-style sopa de pollo (chicken soup), and a killer mofongo con carne frita y caldo (mashed fried plantains with fried cubed beef and broth). My staple is the juicy churrasco encebollado con arroz y enslada (skirt steak with carmelized onions, rice, and salad). Almost everything seems to be served with rice and a simple lettuce, tomato, and onion salad.
The menu is also reflective of the abundant surrounding Puerto Rican, Dominican, and Cuban population with dishes that span across the Spanish Caribbean. The service is kind, as at any mom-and-pop place, but don't visit El Tropico if you're in a hurry.
Tropico Mofongo (Kissimmee, FL)
Cafeteria-style and just as scrumptious, this Puerto Rican restaurant does not pull punches when it comes to food that reminds me of my childhood. Nothing is quite like what mom used to make, but this place comes pretty darn close.
Tropico is also no-frills dining and super-casual. The chuleta (pan-fried pork chop) — one of my favorites things to make at home — is seasoned just right, and the ceviche de mariscos (seafood ceviche) is full of plump shrimp, crisp peppers, and fresh cilantro. Plus, the arroz con grandules (yellow rice with pigeon peas) is home-style to a fault! That's all I need to know to go back.
Fortuna Bakery & Cafe (Kissimmee, FL)
Jonesin' for a well-made cafe con leche or espresso with a mallorca (sweet yeast bread sprinkled with powdered sugar) to kick off your morning? Or maybe you're more of a pastelito de guayaba (guava and cheese-filled pastry) kind of person? They have all that and more at this Colombian bakery.
Stunning dessert and pastry cases line the left side of the restaurant. There's also cafeteria-style hot bar in the far back with a few Hispanic staples, but what I always go for the baked goods and some serious coffee.
Cask & Larder (Winter Park, FL)
Almost two years in and still a favorite. Expect no holds barred nose-to-tail eats locally sourced and sometimes nearly to-die-for scrumptious. Chefs James and Julie Petrakis, Chef Dennis Bernard, and Brewmaster John Raike have made this Southern gastropub unstoppable.
Feel free to salivate over my brunch post (http://forkful.net/cask-larder-in-winter-park/). Trust me, if you're there for any meal you will want to follow it up with the fried dough with caramel dipping sauce. Fair warning, you may not want to share one plate so order two if you have room after dinner.
The chicken marinated in local honey is also fantabulous and should not be missed. Oh, and if the seasonal whole red snapper is on the menu order it! The moist fish just flakes off the bone with the slightest tug of a fork and is smothered with Southern goodies like okra, peas, and ham. Don't forget to order a beer flight either.
Ravenous Pig (Winter Park, FL)
Chef-owned independent have a certain attention to detail that few chains can claim. Ravenous Pig unfailingly delivers some truly memorable eats that stand out on the Orlando restaurant landscape. You can check the menu right now, and yet when you sit down in the restaurant there's probably going to be some must-have, off-menu chef's special of the night. You can try to plan for delicious, but at Ravenous Pig it happens every time. They politely decline substitutions, but I can't say I've ever wanted to sub anything. If you can, plan to visit during the seasonal pig roast — table-flipping amazing.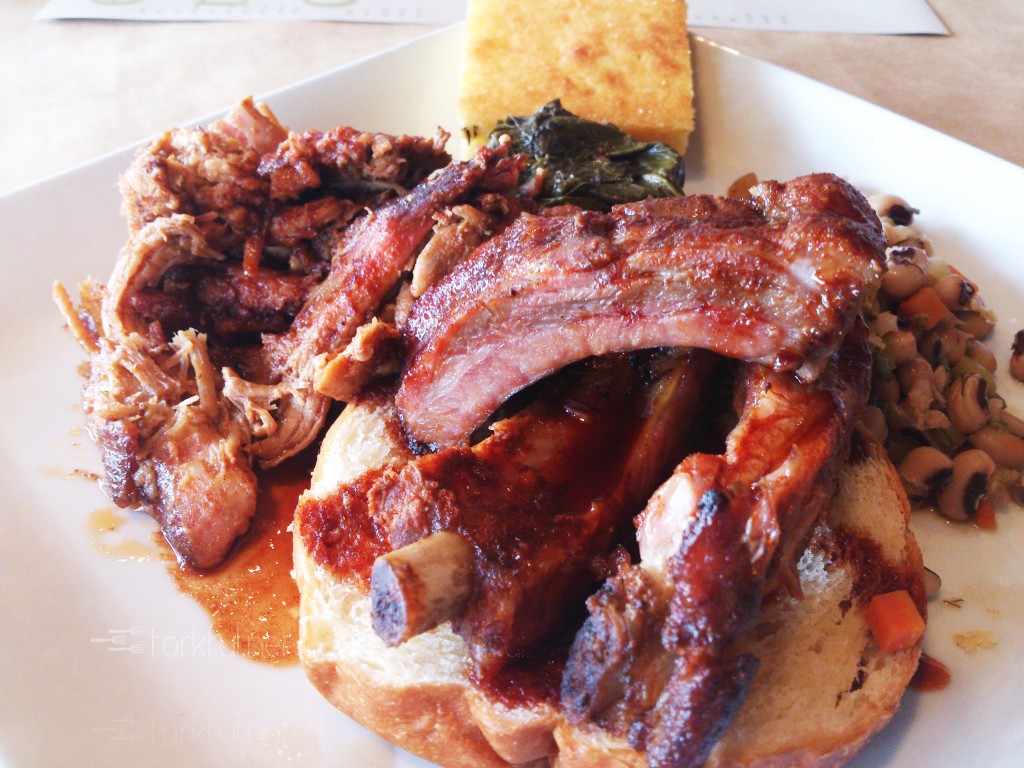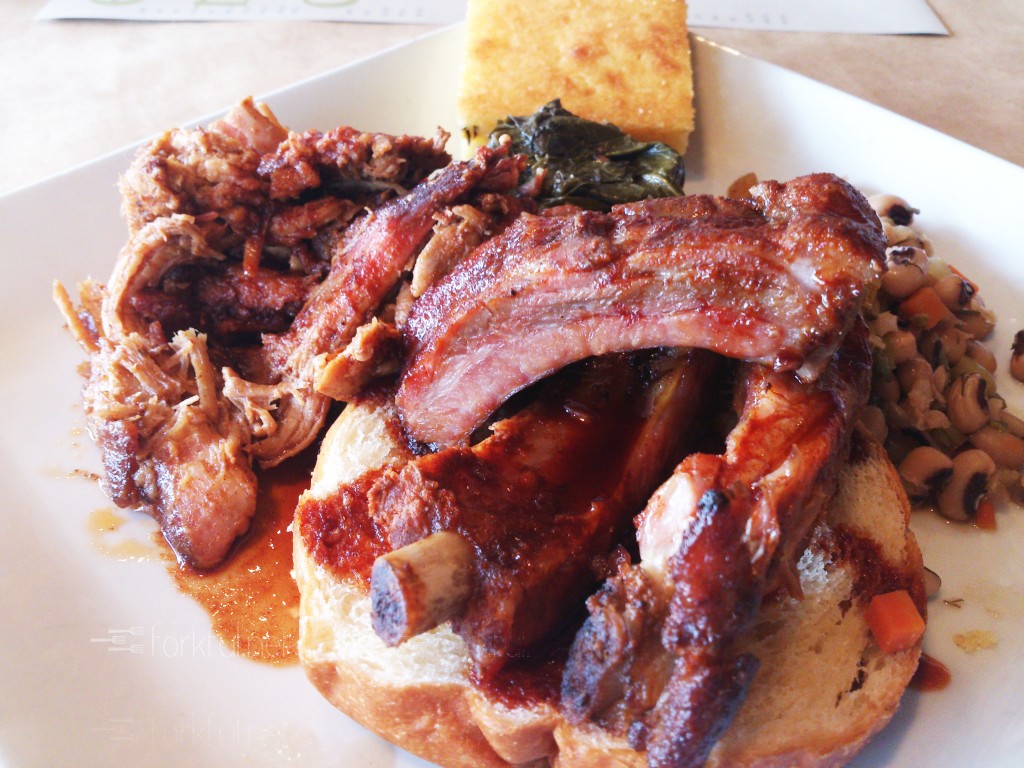 The Rusty Spoon (Orlando, FL)
Downtown Orlando is the center of the nightlife here until 2:00 a.m., but before all that everyone needs some solid sustenance. No, I don't mean a quick hot dog from the cart on the corner. Check out the seasonal menu at The Rusty Spoon on Church Street.
I'm always ecstatic for the 420 Burger (Angus beef, candied bacon, onion marmalade, spring mix, and chipotle aioli on brioche), but I most recently closed by eyes and savored their melty marinated grilled flank steak (steak, chimichurri, cumin-seed sauteed corn).
The cocktails here are also some of the best in Orlando. There, I said it.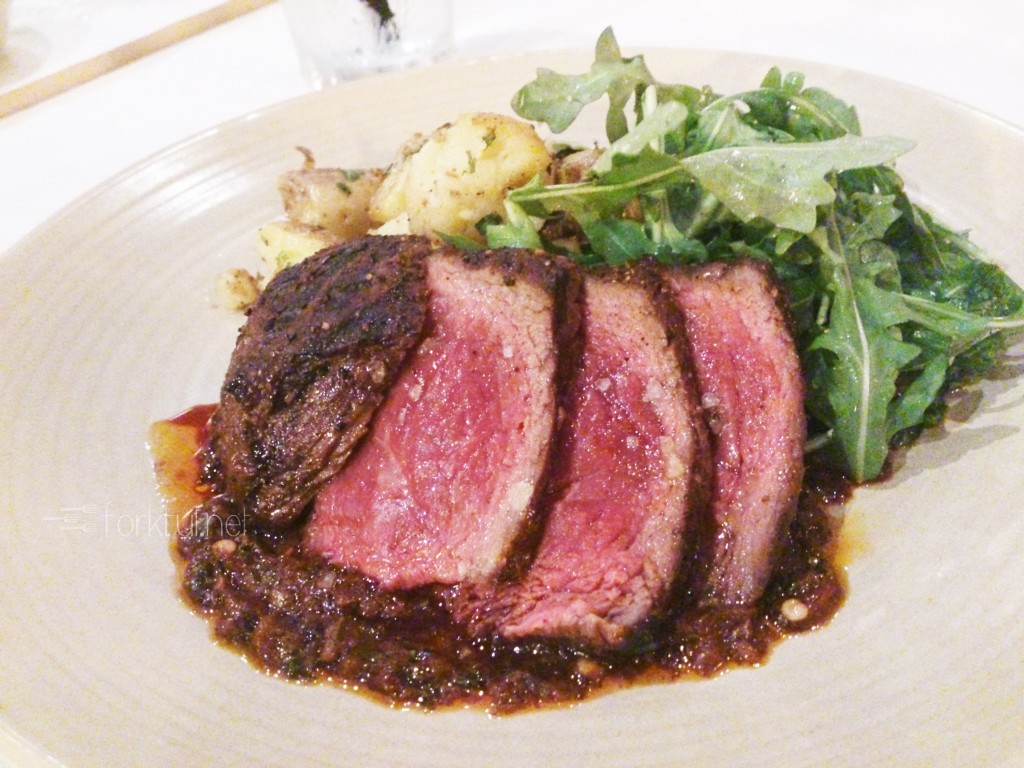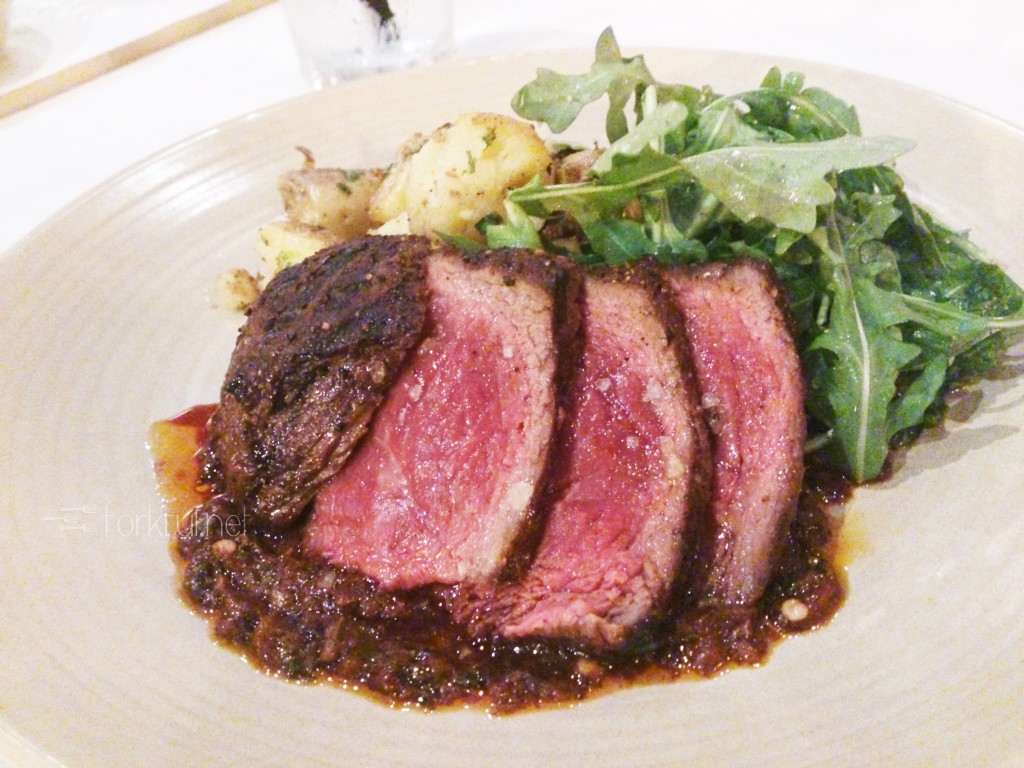 4 Rivers Smokehouse (Winter Park, FL)
Two words: the brisket! 4 Rivers is a family-owned local barbecue chain with a few locations across the Orlando metropolitan area. All locations have two things in common; solid barbecue and a long line. While the house sauces are good, the focus is the meat. Expect moist with a nice caramelized crust for some barbecue orders. You can be as general or specific as you'd like with your cuts of barbecue — 4 Rivers is nothing if not accommodating. Expect family-style seating and trays covered in luscious meaty goodness.
Tako Cheena (Mills 50/Orlando, FL)
The first, oh, three times (in 1.5 weeks) Mr. Forkful and I visited Tako Cheena we ordered the fish tacos. If we ordered something else, it was with a side of fish tacos. Let me explain: the combination of crunchy cod, bright cabbage, bitey scallions, and sweet chili sauce are unforgettable.
We have ordered other things like the mojo shrimp (Holy crap spicy!), chicken curry burrito, octopus tacos, and lamb tacos. But, we always go back to the fish tacos. The dessert empanadas with sweet sauce are also a staple during a night out on the town.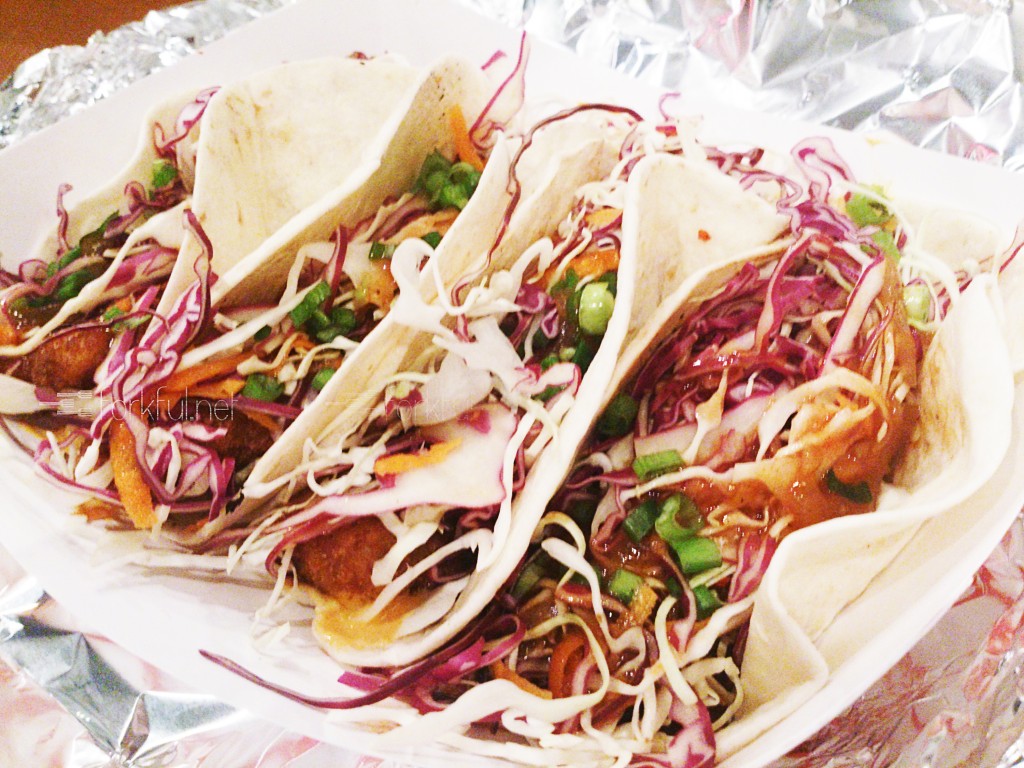 Yellow Dog Eats (Gotha, FL)
A 1910s-era house surrounded by old oak trees and roaming roosters with a cherry-red VW Bus parked behind the garden. What? This quirky place is owned by Chef Fish Morgan and is tucked away near Lake Buena Vista in an unincorporated town called Gotha.
The barbecue and pork is on a completely different level than 4 Rivers Smokehouse. The pulled pork sandwiches are my favorites — the Thin Elvis on a Kaiser roll is my go-to entrée. Thin Elvis is usually served as a delightful pile of pork covered with bacon, red onion, and scallions. I can't remember if the mesquite honey sauce is a part of it, but I make sure it's on my Thin Elvis no matter what.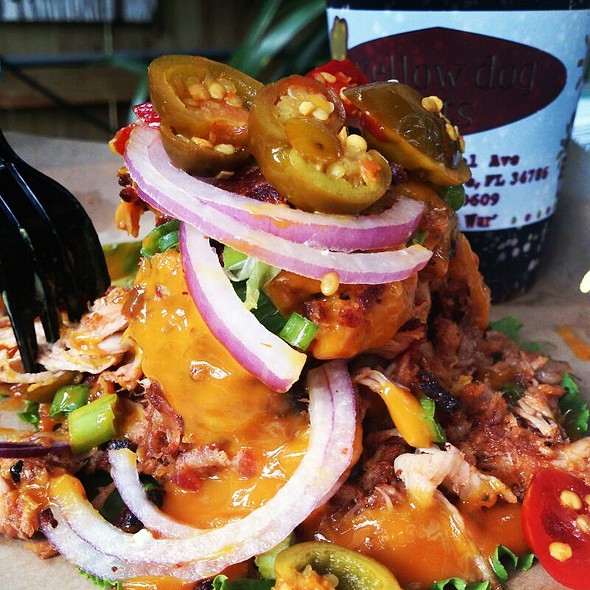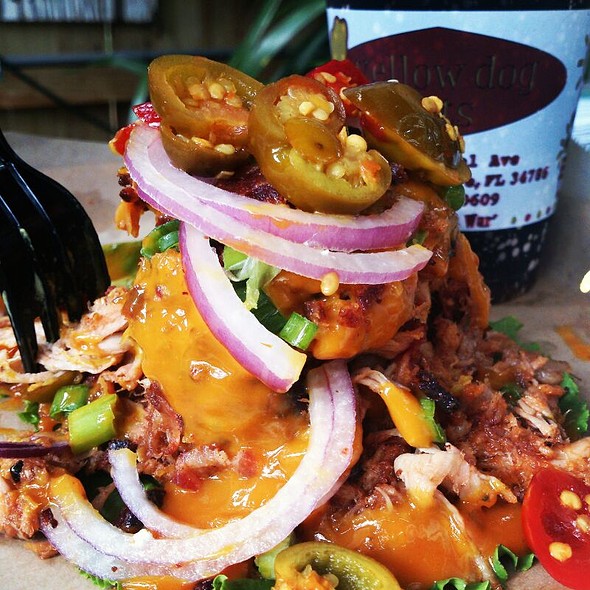 Teak Neighborhood Grill (MetroWest/Orlando, FL)
Remember that must-have burger? Teak is where you can find one. Super-charged with toppings like an imperial stout glaze and citrus mayo, there is a burger for everyone on this menu. Like your burger served between doughnuts? Teak has got you covered. Just to be clear, each burger is 1/2 pound of beef and includes a side — I go for the sweet potato fries. There's even a challenge burger called "The Challenge." Be afraid, yet delighted.
The craft beer menu is strong for a casual neighborhood place, and they also have beer mixes that do all sorts of things with Guinness.
The Pharmacy (Doctor Phillips/Orlando, FL)
A speakeasy hidden behind false elevator doors, this little place offers locally sourced ingredients and mixologists that specialize in infused spirits and other herbal-inspired cocktails.
The bone marrow with fig chutney/jam/something sweet and Cape Canaveral rock shrimp are the stars of the Pharmacy's seasonal, locally sourced menu. The garlic broth gives the shrimp such a kick, I just have to eat every last crunchy bite. Plus, the lobster pizza topped with large chunks of fresh lobster does not disappoint.
The Chef's Table and The Tasting Room at the Edgewater  (Winter Garden, FL)
This Winter Garden restaurant is a double-threat; a sterling-yet-affordable chef's table experience and a small plates experience with craft beers and classic cocktails. Chefs Kevin and Laurie Tarter hail from Disney's Victoria & Alberts and New Orleans' Arnaud's, among others, and it shows.
Mr. Forkful and I have eaten at The Chef's Table for more birthdays and anniversaries than any other restaurant in Orlando, although a few others are slowly catching up. Menus for both the Chef's Table and Tasting Room are New Orleans-inspired with a flare and seasonal. Expect an easy-going experience for either restaurant and and always-attentive service.
Happy nomming!