A few weeks ago the lovely Lisa Wilk (Orlando Uncorked, Taste Cook Sip) organized an event in conjunction with Quantum Leap Winery and La Femme du Fromage herself, Tonda Corrente. The ladies of Central Florida Lady Bloggers Wine had a very happy hour pairing Quantum Leap's signature whites and reds, include Kailey's Rescue Red, with three glorious cheeses and Peterbrooke chocolates.
THE WINERY
Jill Ramsier (Co-owner, Quantum Leap Winery) described the tasting notes and bouquet of each of the night's wine selections and led a guided tour through the 17,000-square-foot winery. Italian vineyard partners take grapes through the initial fermentation, and then ships the wines in air-tight 5-gallon to 5,500-gallon re-usable wine bags to Quantum Leap.
The wine rests and is transferred into huge metal drums to finish fermenting in a temperature controlled environment through a light pull system, which keeps everything at a chilly 55F. (Including our hands and cameras!) American and French oak barrels are used at the end of the fermentation process as a finishing step that adds some snazzy flavor notes.
The sizes range up to the bigger pungent barrels, and all barrels have been seasoned by other wineries and repurposed. When the wine is ready to drink it either goes into air-tight metal kegs — each can hold 26 bottles of wine, which stays fresh for 160 days — or bottles. Wine can be bought by local businesses in kegs, used, and returned to be cleaned and reused.
THE WINE AND FOOD
One results of this sustainable style of wine-making are a bright blend of reds (Merlot, Sangiovese, Dolcetto, Cabernet Sauvignon, Cabernet Franc) that's an easy pair with cheese, chocolate, and meats or just as fabulous on its own — Kaley's Rescue Red. The wine was inspired by Kaley, the rescued winery dog, and a portion of the proceeds go to help homeless animals at the SPCA of Central Florida. The Rescue Red was paired with the Truffle Gouda from Holland, which was a firm cheese generously spotted with truffle bits.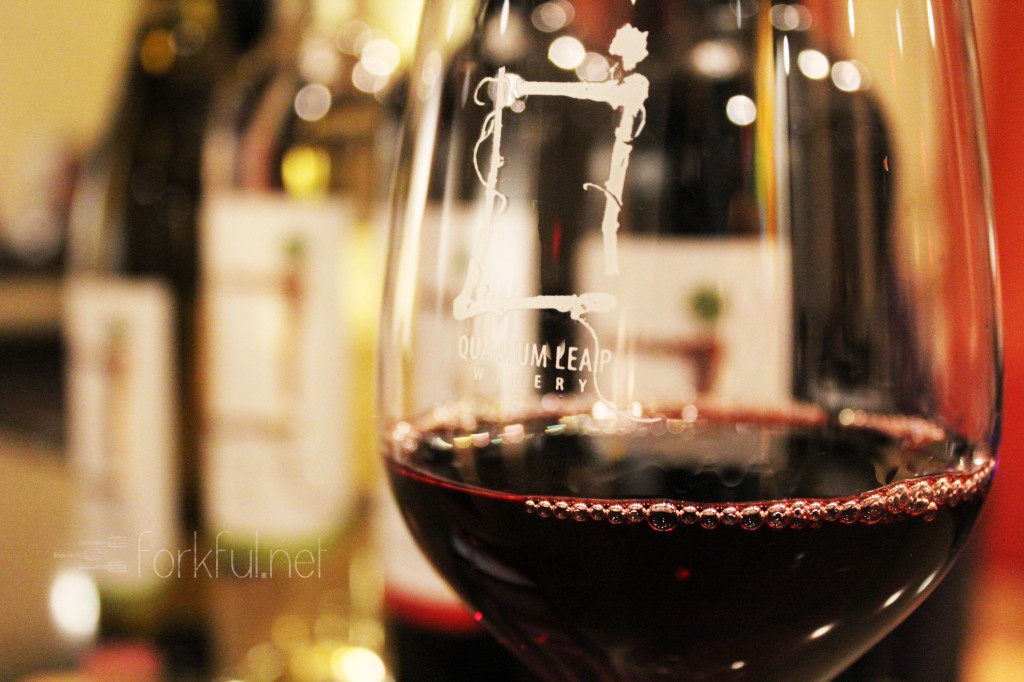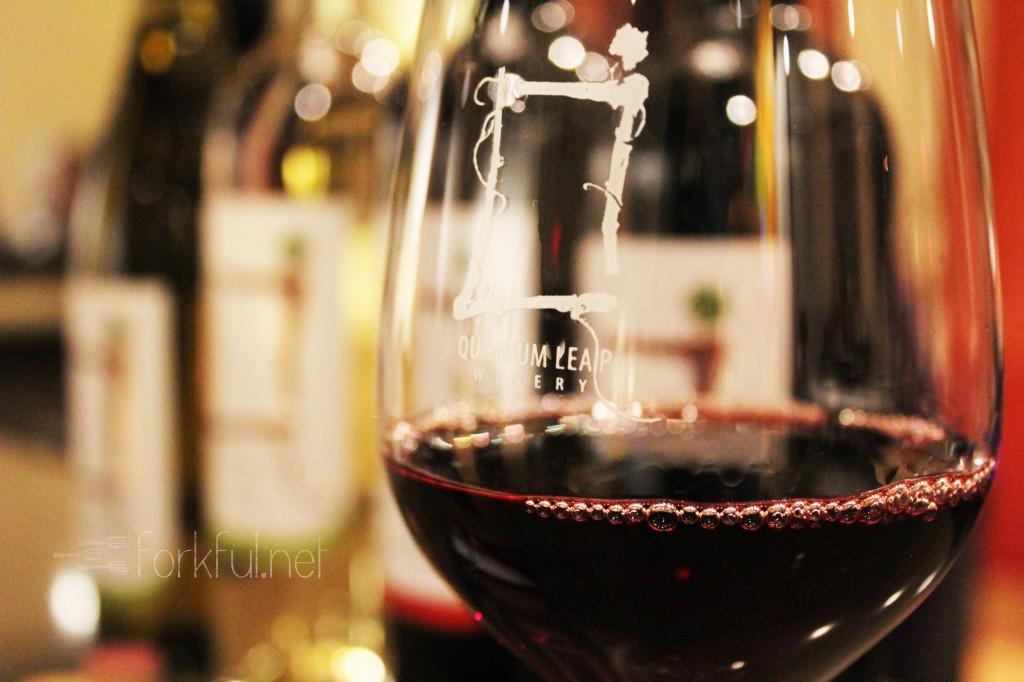 Paired with the Rocchetta by Caseificio dell Alta Langa, the Italian Garda balanced the cheese's tangy, saltiness with a satisfying fruit finish. The cheese was too creamy for me, but on the other hand it was also irresistibly spreadable. The Garda's grapes hail from the Gorgo Winery, a 40-year-old family-owned winery in Veneto, Italy.
La Femme du Fromage also spotlit the Australian Meredith Dairy Marinated Feta, which was a garlicky mix of sheep and goat's milk, and is one of my new favorites. The Stellenbosch Merlot was a smooth South African red that stayed with me through the chocolate tasting.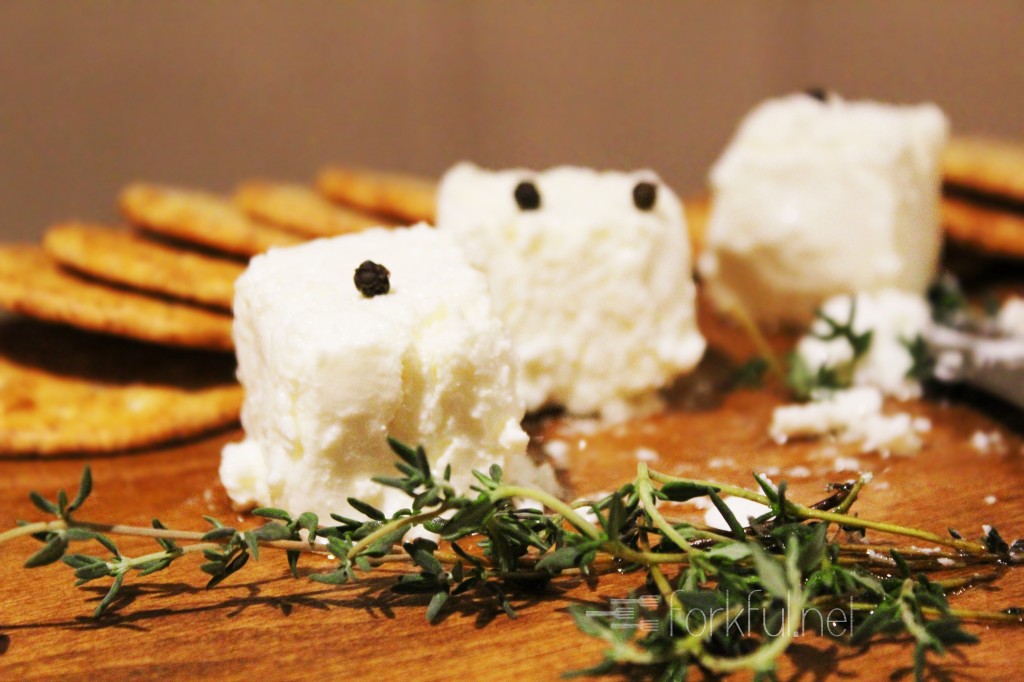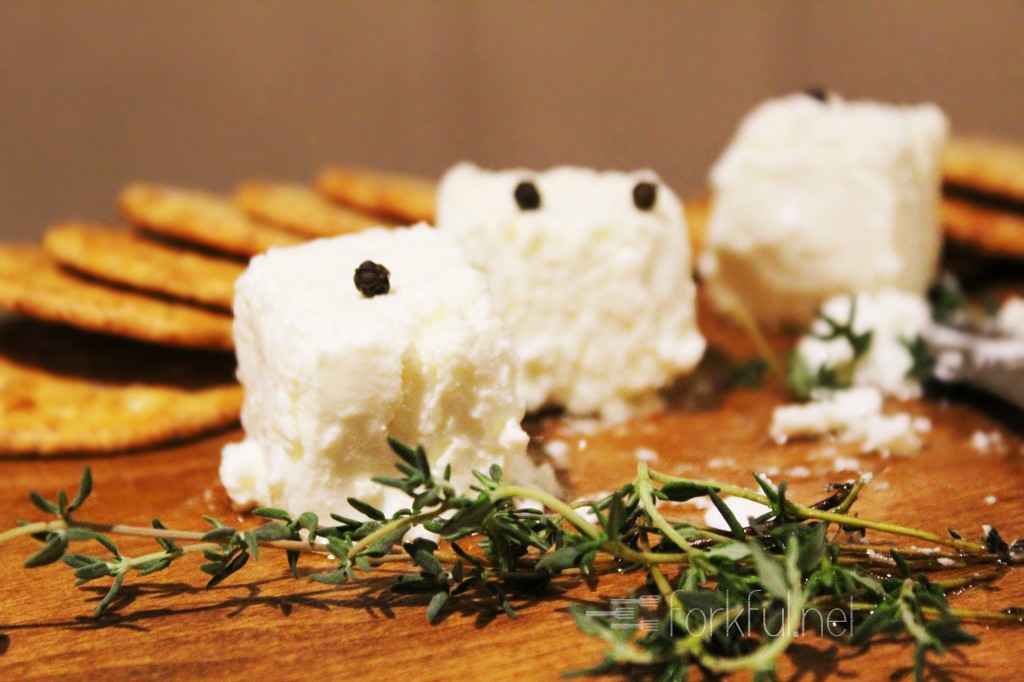 Peterbrooke made sure we had equal tastes of their dusted chocolate truffle, dark chocolate signature pieces, and hand-dipped chocolate-covered bacon. The bacon was thick and crunchy! Just as it should be underneath all that chocolaty goodness. Then, the truffle superseded my love of bacon for just a moment when it melted in my mouth.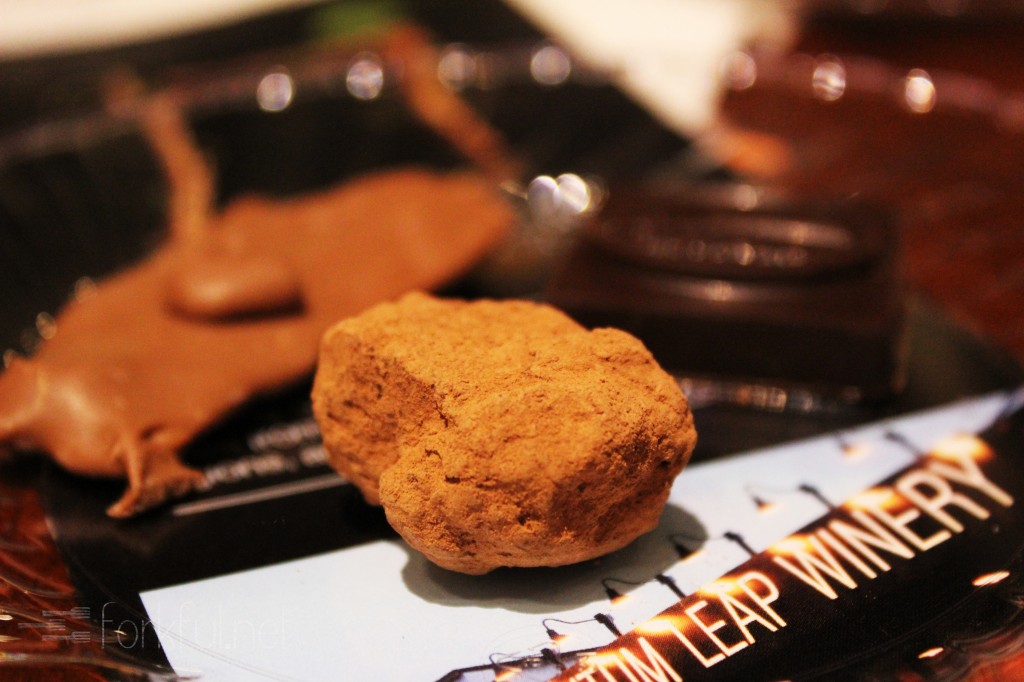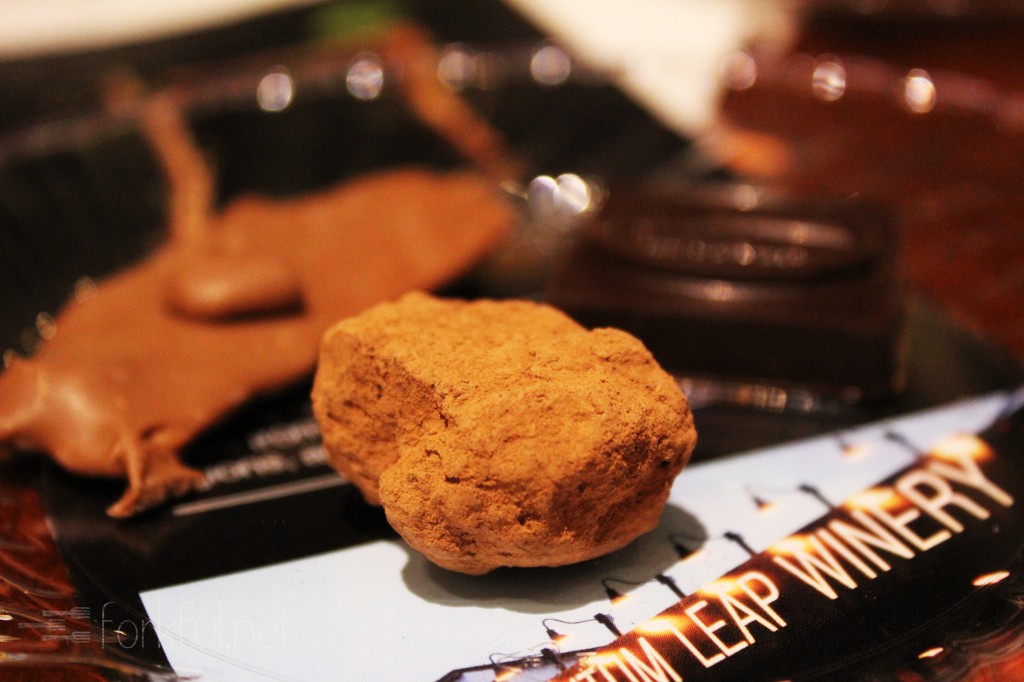 FUTURE EVENTS 
Both Quantum Leap Winery and La Femme du Fromage both have schedules bursting with tastings, live music, and other goodies that make for a fun night out for any wine and cheese fans. For a taste of Quantum, keep an eye out on their events page or Orlando Uncorked or just drop by for their featured wines on tap and check out the local art.
Quantum Leap Winery • Orlando Uncorked • Peterbrooke Chocolatier
Disclosure: The wine and food mentioned in this post were provided by Quantum Leap Winery, La Femme du Fromage, and Peterbrooke Chocolatier, although the views and opinions expressed in this post are purely my own. This post was not reviewed by any of the aforementioned businesses in any way.