Fall means three things in Orlando; cooler weather, the Epcot International Food and Wine Festival, and Orlando's Magical Dining Month. Mr. Forkful and I gear up for Magical Dining by making a list and checking it twice like it's foodie Christmas. This year, Orlando's Magical Dining month includes more than 60 participating restaurants serving three courses — choice of one appetizer, one entrée, and dessert — for $33.00. Magical Dining Month also benefits the Ronald McDonald House Charities of Central Florida.
Luma on Park is offering a different scrumptious Magical Dining dinner menu every day in September this year. I started with the Anson Mills Crispy Grit Cake served with Royal Red pickled shrimp, tasso ham, and green tomato chutney. Bart, a Luma Sommelier, paired Franciscan Estate's Equilibrium with a hint of fruit but not entirely sweet.
The crispy panko crust kept the Antebellum-era grits moist all the way through. The touch of spice and crunch from the hash underneath made with the plump shrimp, corn, and ham. The slightly bitter frisée added another layer of crunch to the plate. The green tomato chutney would have been a welcomed palate cleanser, but was overwhelmed by the other ingredients.
I also had a taste of the Vidalia Onion-Eggplant Soup — a sparingly savory soup with a touch of crème fraîche and tempered with a drizzle of dill oil and freshly ground black pepper. The soup was a lovely example of well-portioned course meant to prime appetites for the main course. I felt like I was savoring the aroma instead of the vegetable itself.
A few entrées were shared too. First, a few generous slices of Pompano Beach Swordfish laid over forbidden black rice and garnished with pickled sweet peppers. Serrano butter sauce saturated the black rice, Anson Mills red sea peas, and broccoli rabe a bit too much, but made a fabulous dipping sauce for the swordfish. A hint of lemon was threaded throughout the plate. The Kim Crawford Sauvignon Blanc lent its solid acidity and fruitiness to the swordfish well.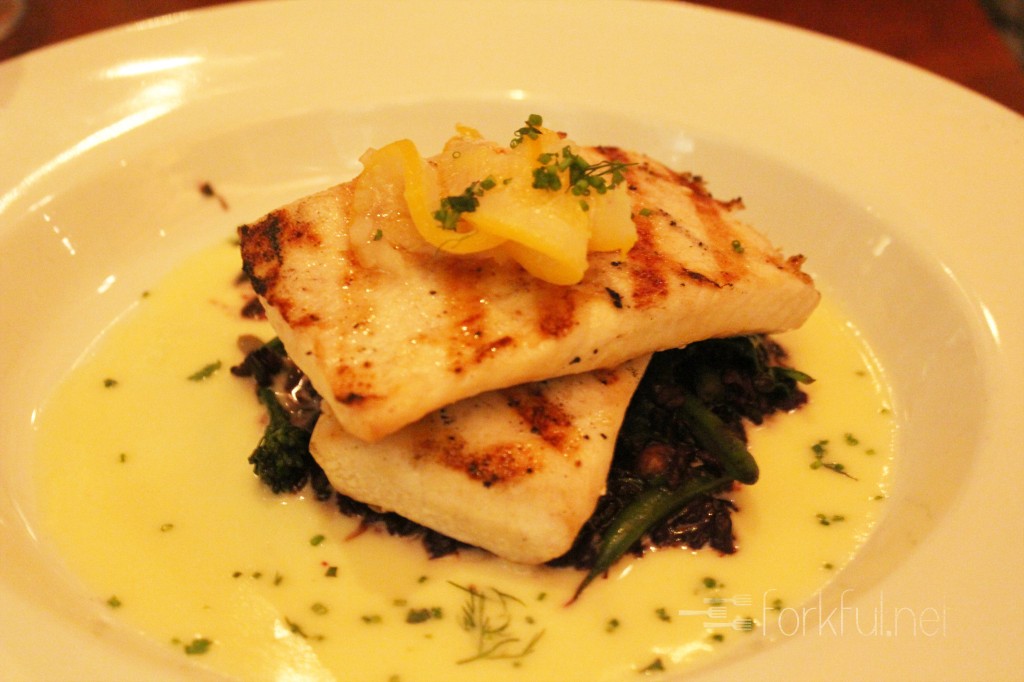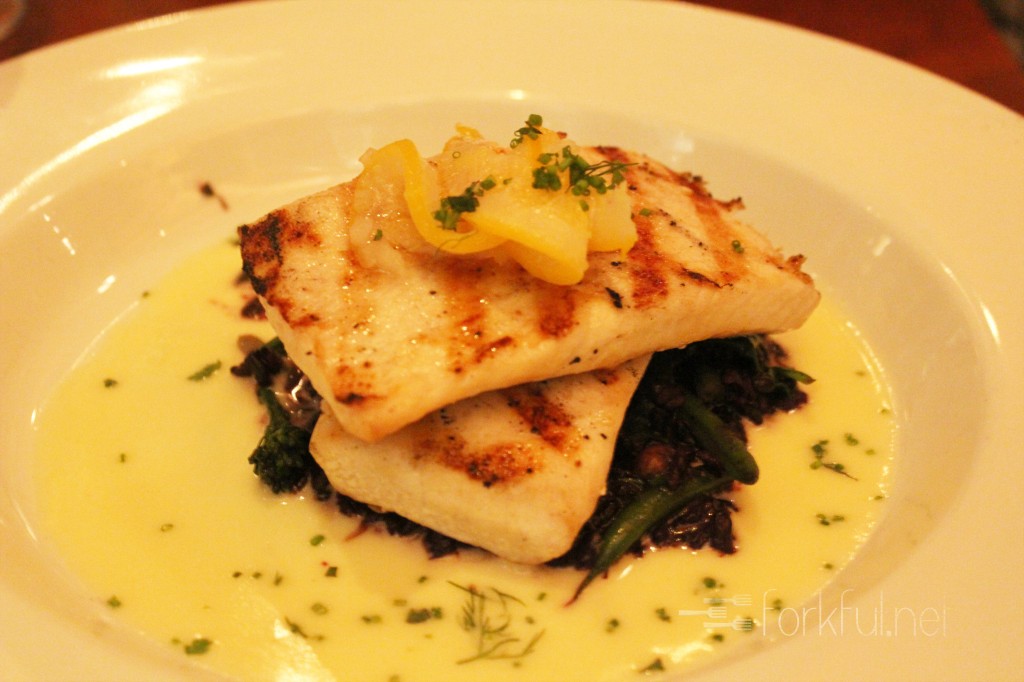 Vegetarians shield your eyes — the juicy Ashley Farms Chicken Breast sported an even sear with a satisfyingly crunchy skin. Sturdy Rabbit Run Farms pole beans, currants, and crunchy Marcona almonds were strewn over the chicken breast and sprinkled with baby fennel. My favorite bites of chicken were layered with the beans and plump currants that would pop mid-bite.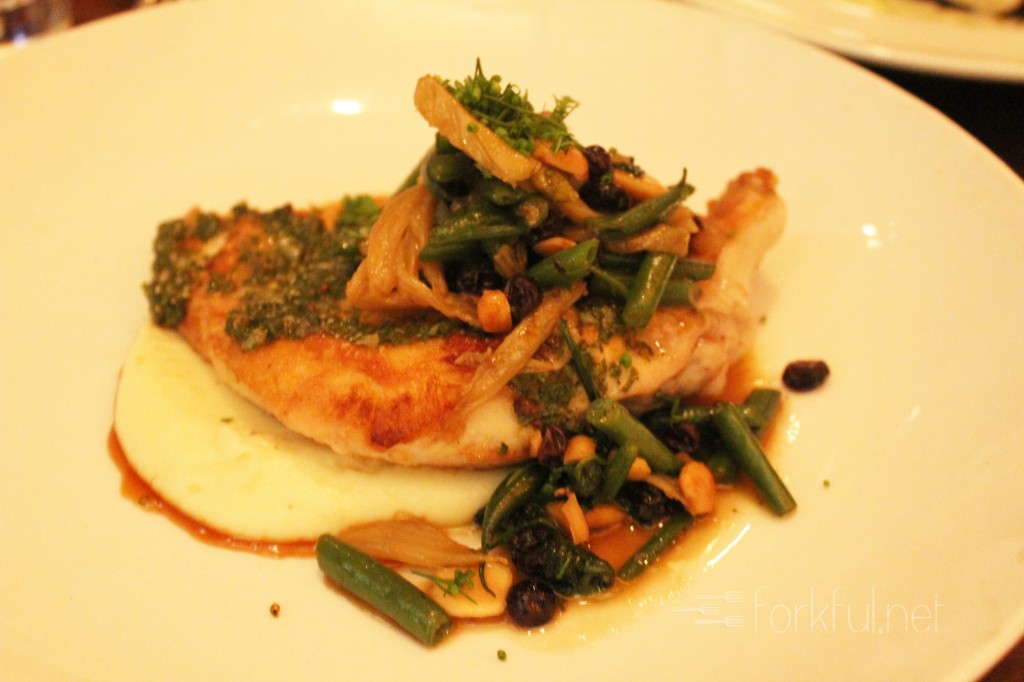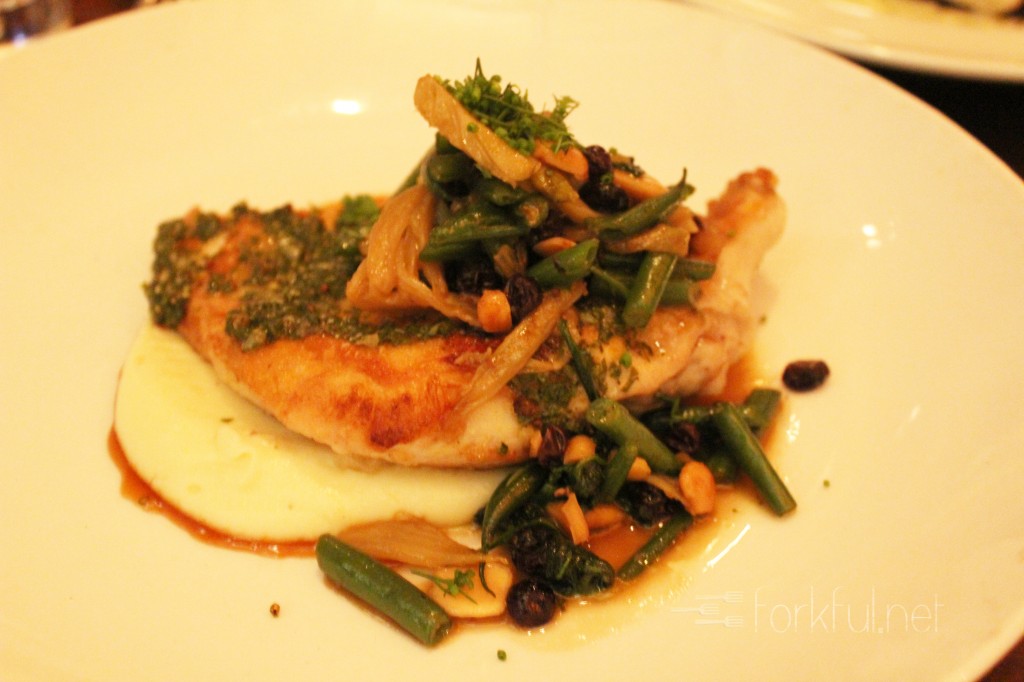 Finally, the Lemon Olive Oil Cake was front and center. The toasty cake, surprisingly without any overt olive oil flavor, was topped with a luscious cherry compote and tart lemon curd. Some restaurants serve too little ice cream that disappears into the cake, and some restaurant serve way too much ice cream that pools and soaks the cake. I was ecstatic to have exactly enough housemade vanilla bean ice cream with every bite of cake.
Okay, so what's your Magical Dining game plan?
Magical Dining Restaurant List
Luma on Park • Facebook • Twitter • Google Maps
Phone: (407) 599-4111