When in Yard House, look up. 
Over 150+ lines run to 150+ kegs of domestic and imported brews right above your head. Enjoy a Trappist seasonal, a tart cherry Petrus, or order a Belgian beer flight just for kicks.
Now it's time for dessert, right?
Make it a dessert flight with a mini lemon souffle topped with raspberries, peach apple cobbler with caramel vanilla bean ice cream, and a chocolate lava cake also a la mode.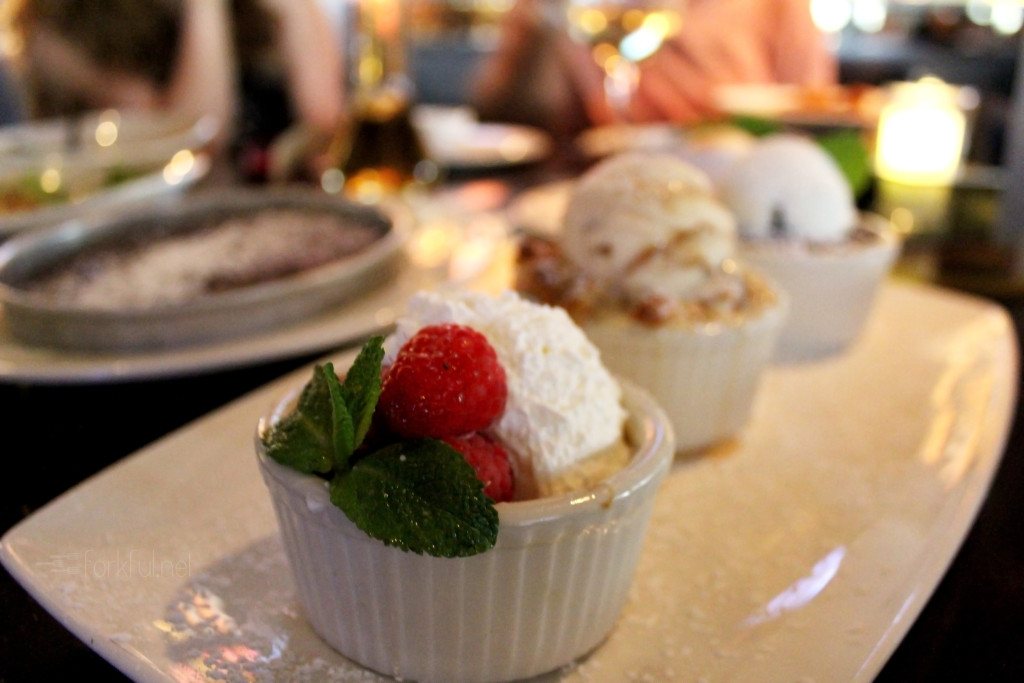 The souffle's bright berries, tart lemon heart, and house-made whipped cream with a mint sprig are a welcome palate cleanser, but is upstaged by its neighbor, the warm peach apple cobbler.
The caramel ice cream will start to drizzle down the sides of the warm ramekin and into the cobbler. Before finishing the cobbler, just dive into that chocolate lava cake.
Top? Firm. Center? Melty.
The lava cake is definitely a must, especially with that sprinkle of powdered sugar and vanilla bean ice cream starting to melt into the chocolate. For the still-not-sated crowd, there's always the fresh-baked brownie served in a giant cake pan. Yes, a giant cake pan bigger than my face. Is finishing dessert not an option anymore? Don't worry. A to-go box is always an option at Yard House.