Right now, Artegon Marketplace eats are limited.
Subway sandwiches are an easy get, but the poor weekend staff seemed overwhelmed with the sheer amount of people needing food on opening weekend. Fuddruckers (hamburgers, fries, and milkshakes) is the casual sit-down restaurant. Cinemark movie theatre offers reasonably grilled chicken sandwiches, hot dogs, and other snacks, including Blue Bell ice cream and Starbucks Coffee, without requiring movie admission. Pizza Artegon will feature artisanal pizzas when it opens its doors, while Tobey Keith (Country-themed restaurant and bar) and Berghoffs (Chicago-based German restaurant and bar serving German food and beers) will open their doors in the near future too.
Although, there are still a few quirky Artegon treat spots to visit.
This chocolatier had a fun collection of truffles and macarons, which are available for purchase as singles or in sets. Mr. Forkful and I jumped at the chance to try 6 macarons; 2 lemon blueberry, 1 raspberry chocolate, 1 salted caramel, and 1 rosewater. The outer consistency of the lemon blueberry macarons was a little dry and bumpy – granted, we visited in the late afternoon – but each filling had a fun burst of flavor. The raspberry chocolate and salted caramel macarons were my personal favorites — moist with melty centers of the exact flavors I hoped for. Nom nom!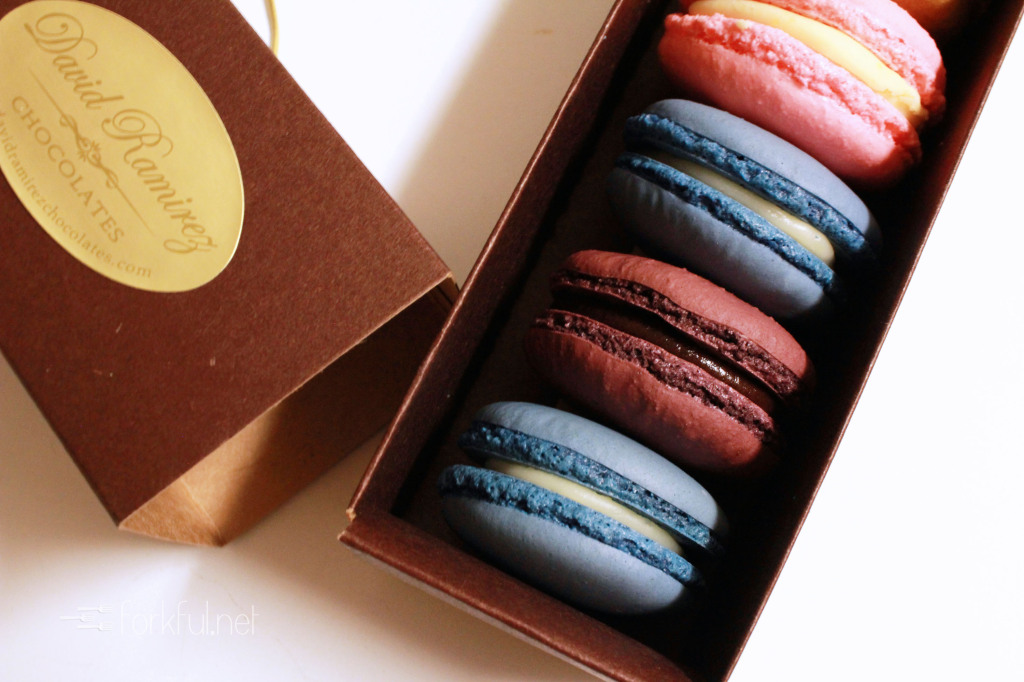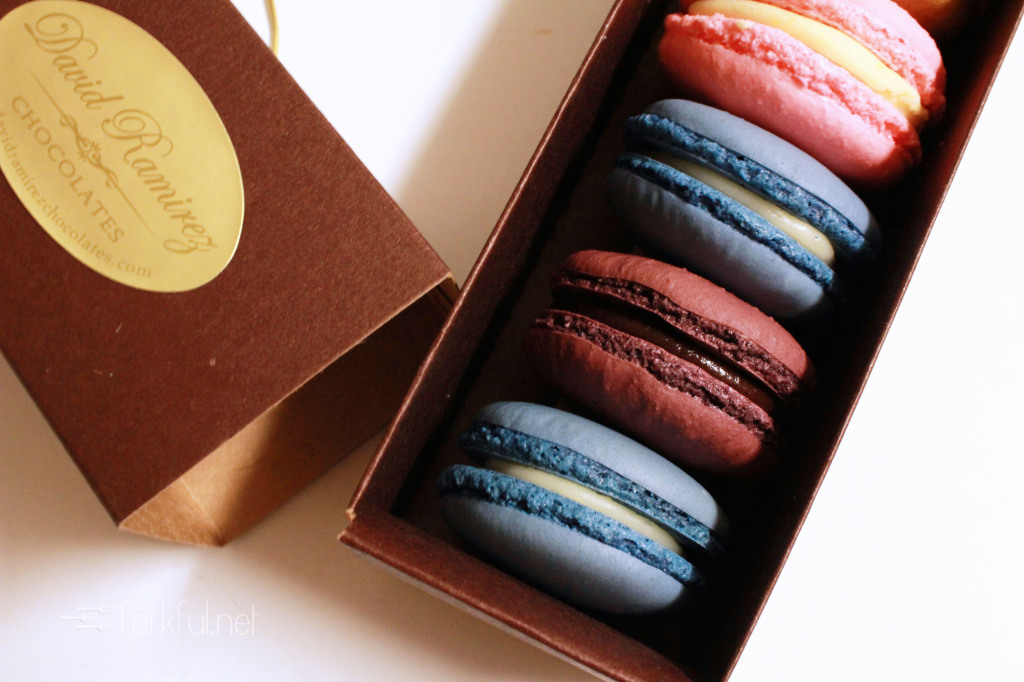 Pepper Palace ($)
Not only is this where all the hot sauce within a 15-mile radius lives, the Pepper Palace national chain also stocks pretty fabulous local barbecue sauces (the habanero-mango hot sauce is so good!), salsas, and herb rubs that would do any American Texas or South Carolina pitman proud. The sauce sampling bar inside this place puts any local Tijuana Flats to shame. There must have been 30+ hot sauces, barbecue sauces, and salsas in addition to herb rubs to savor with complimentary chips. While we safely passed on tasting the Nasal Napalm, the all-natural beef jerky samples at the door were tasty too.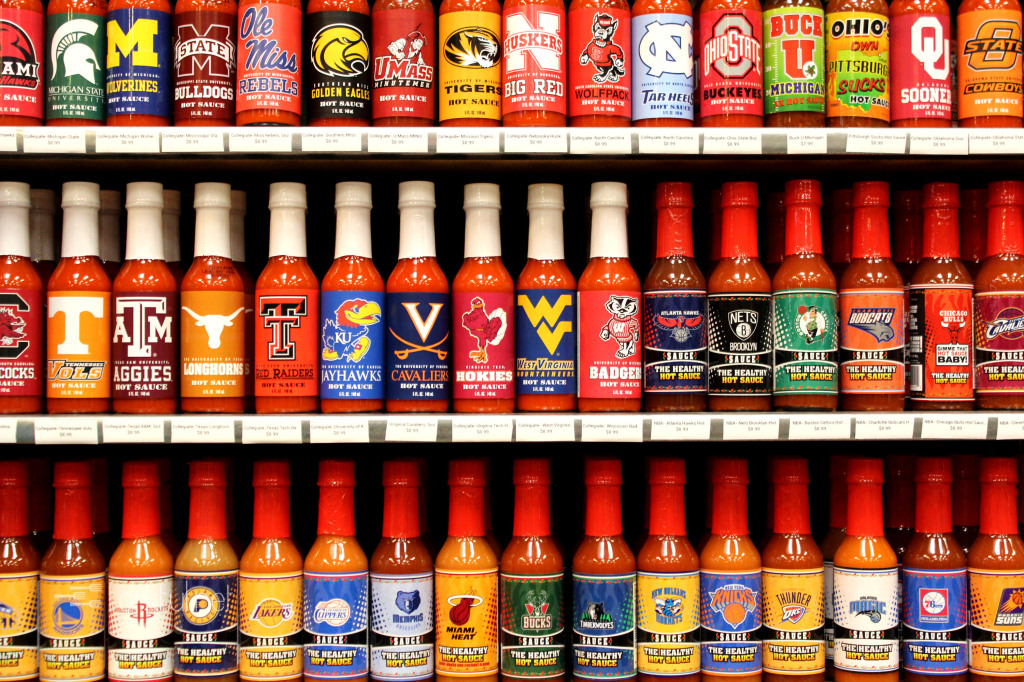 Simply Savory ($)
This kiosk is lined with small, insulated wicker baskets. You'll be handed a mini-cup of pretzels so you can taste all the dips. Loaded Baked Potato is especially tasty! The idea is that the dried herbs and seasonings in each Simply Savory packet can be mixed with sour cream or another base to create a dip. I actually use the Vidalia Onion mix or a few others as chicken or meat seasoning. Simply Savory also infuses olive oils with citrus garlic, and truffles.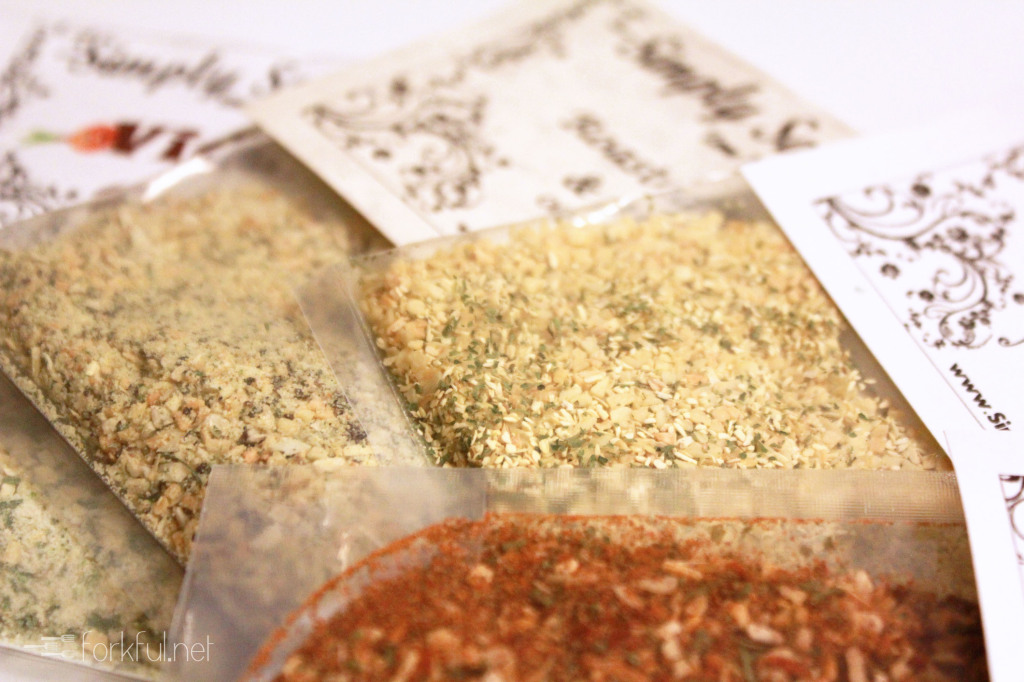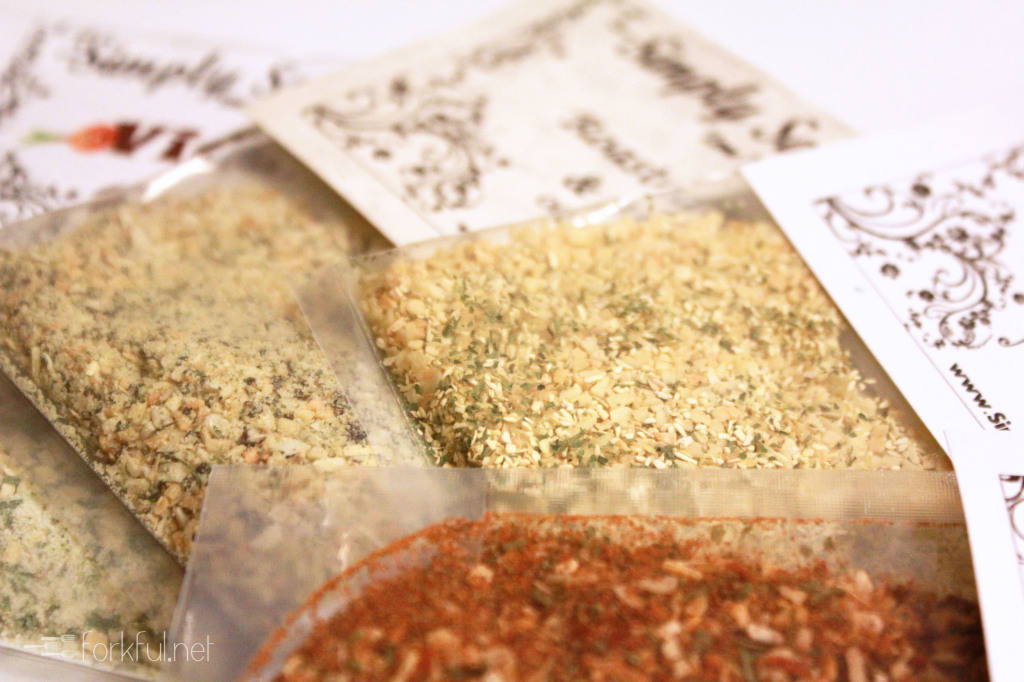 Happy Honey Bee ($)
Central Florida visitors can take home local, raw honey from the Happy Honey Bee (Mims, Florida) kiosk in Artegon. Clover, tupelo, and orange blossom honeys are definitely familiar local favorites. Other treats include jars of honeycombs with pecans and other little snacks inside, honey sticks, and seasonal pumpkin spice honey. The best part is Happy Honey Bee had a tasting table with 8 honeys to savor! So finding a favorite honey won't be hard.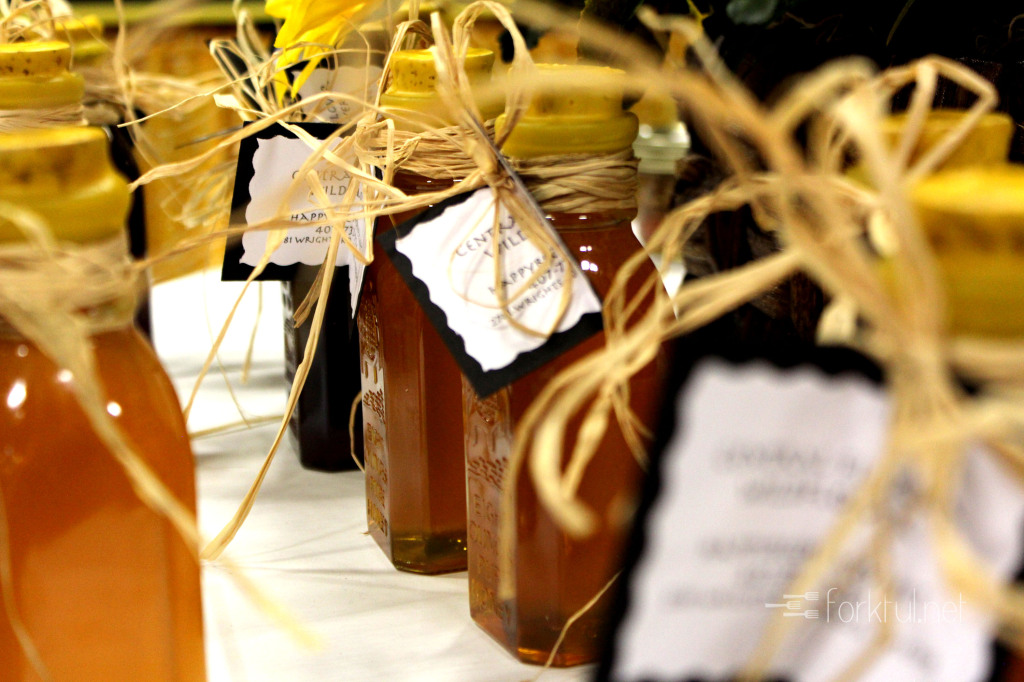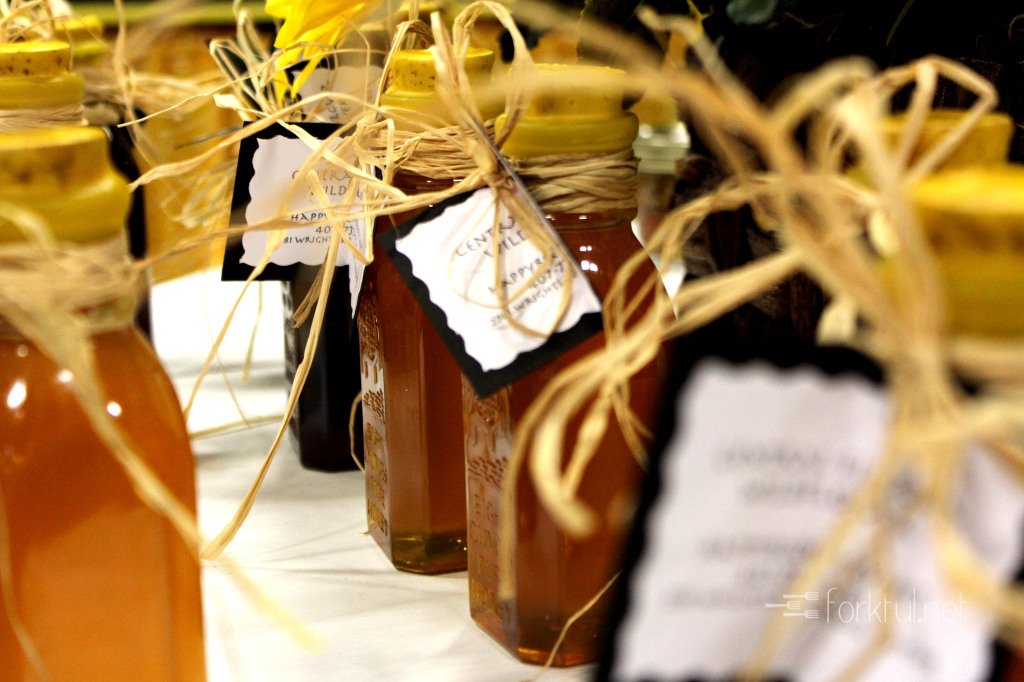 The Daily City ($-$$)
Previous pop-up shops have led up to the Daily City's most recent incarnation in Artegon. The shop stocks local candles (Dirty Sailor Girl), chocolate tea (J & G Chocolate and Tea), and locally printed shirts from TheOrlandoan.com and art pieces that range from featured Enzian Florida Film Festival prints to mixed media canvas art and wire sculpture. Neither chocolate or Bungalow 23 martini mixer tastings weren't available opening weekend, but the shop is flexing and growing into its space, so I was told tastings may be available soon.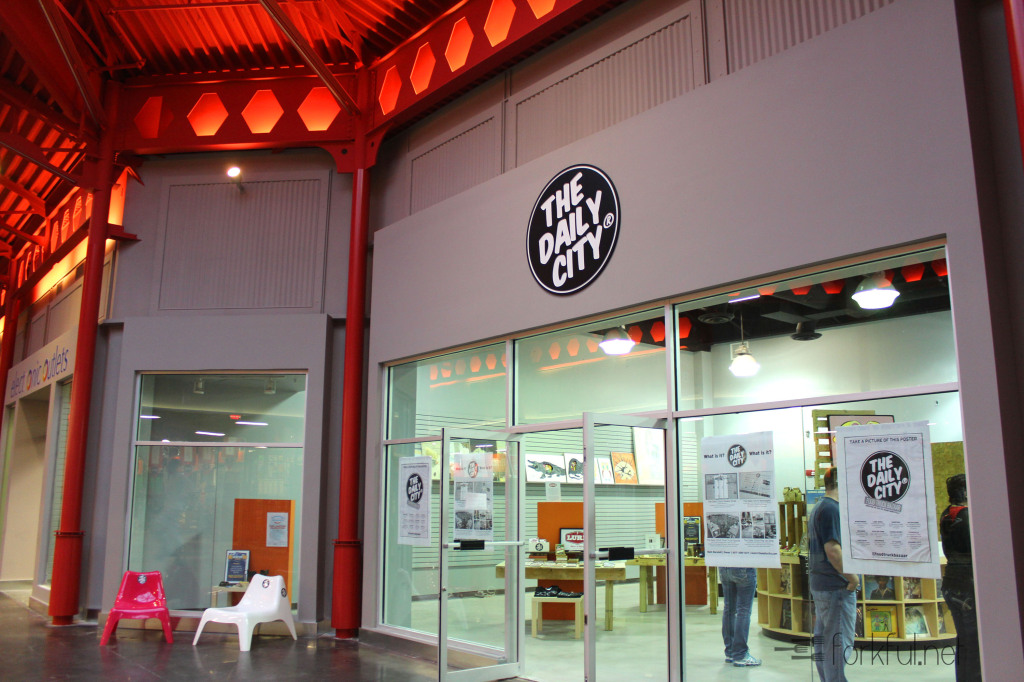 Artegon still has another giant phase that has yet to open (possibly with more food options?), in addition to other shops like Gods and Monsters and the Radbourne Skate Park. Plus, kiosk owners seem to have their spaces rented for a varying amount of time, so Artegon will have a different mix of local artists and clothing vendors that would make for awesome stocking stuffs this holiday season. More than enough incentive for many revisits to come.