"It's the most wonderful time of the year!" Yes, it's Orlando Magical Dining Month. Three-course dinner, USD 33.00 plus tax, tip not included. There is no better time of year to test drive a new anniversary, birthday, or any-day spot on a budget. Restaurants all over the spectrum participate, and this year part of the proceeds go to The Foundation for Foster Children, an organization dedicated to giving foster kids the support they need (from extracurricular activities to career preparations) to be successful in life. Now, let me introduce you to Bistro CloClo. Located a few suites away from The Desster Lady, this Doctor Phillips French-inspired bistro just opened and is ready to make a great first impression during Magical Dining Month.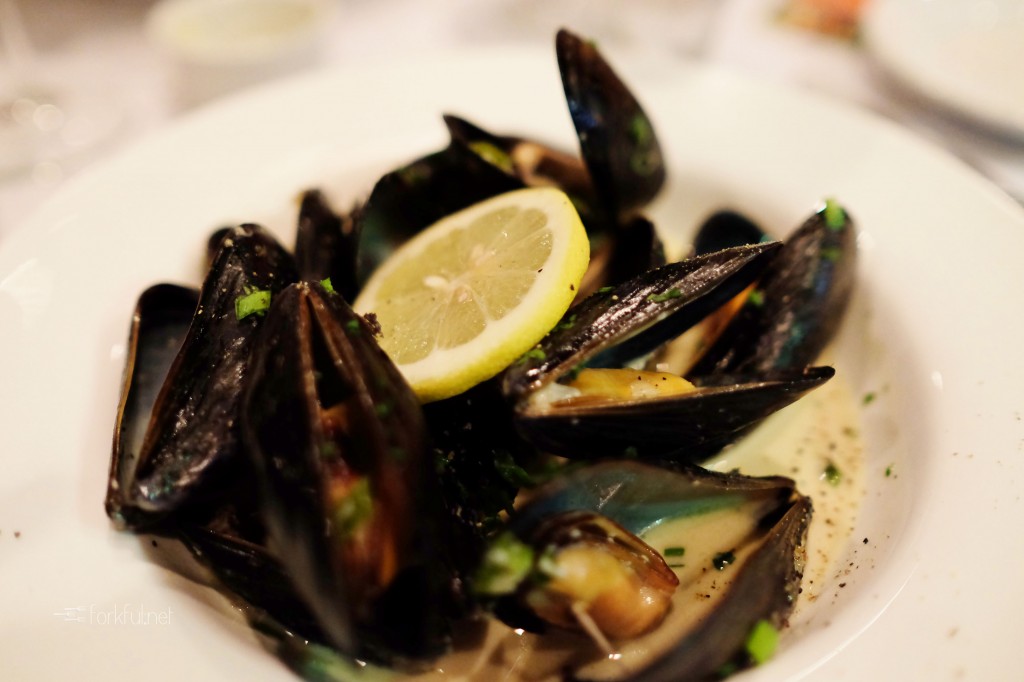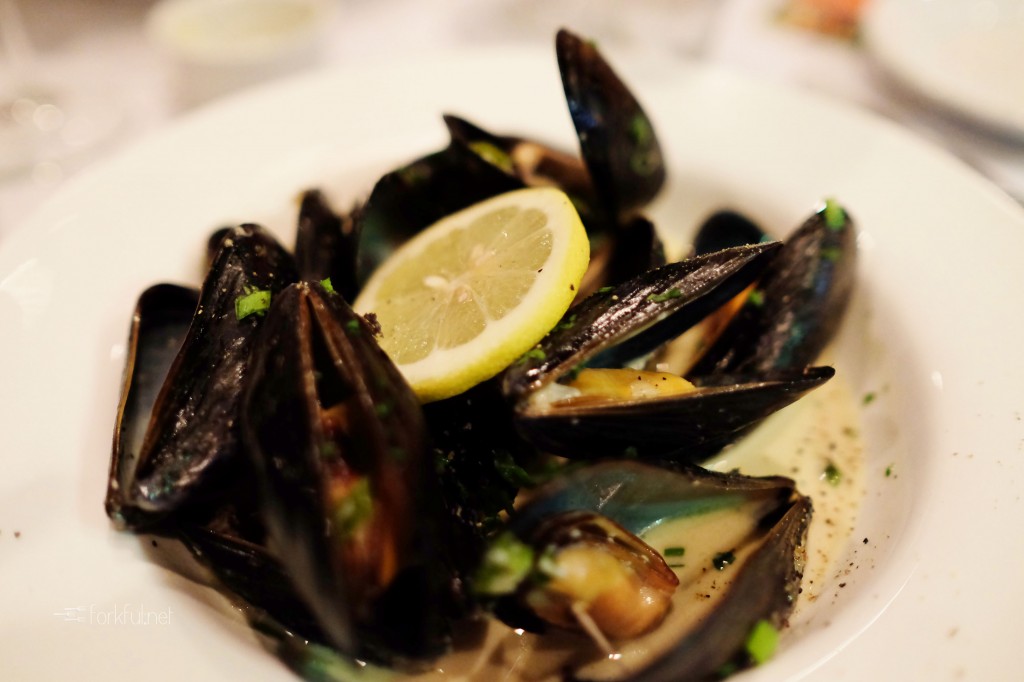 Bistro Cloclo Scallops by Adam Fortuna
And their CloClo Scallops is the dish to try, as both Mr. Forkful and I found out. Served on firm black risotto, these scallops were naturally soft and sweet. The lightly crisp outside gave scallops an extra touch of texture and flavor, but really, they were excellent regardless. But I jumped ahead. Mr. Forkful started the night by savouring some fantastic mussels in a buttery white wine sauce with shallots. The whole table ended up soaking the fresh sliced baguettes in the broth alone! I had the tuna tartare, which put the spotlight on light and sweet Ahi tuna tossed with citrus, olive oil, and a bit of arugula. A thin layer of olive tapenade underneath the tuna added just a touch of salt. Tangy, sweet, salty, and bitter. Fabulous combo! We closed out the night with a classic créme brûlée with vanilla bean and perfectly caramelized crust. How do you know? Tap the crust just a bit and hear a satisfying crunch as your spoon sinks into the custard.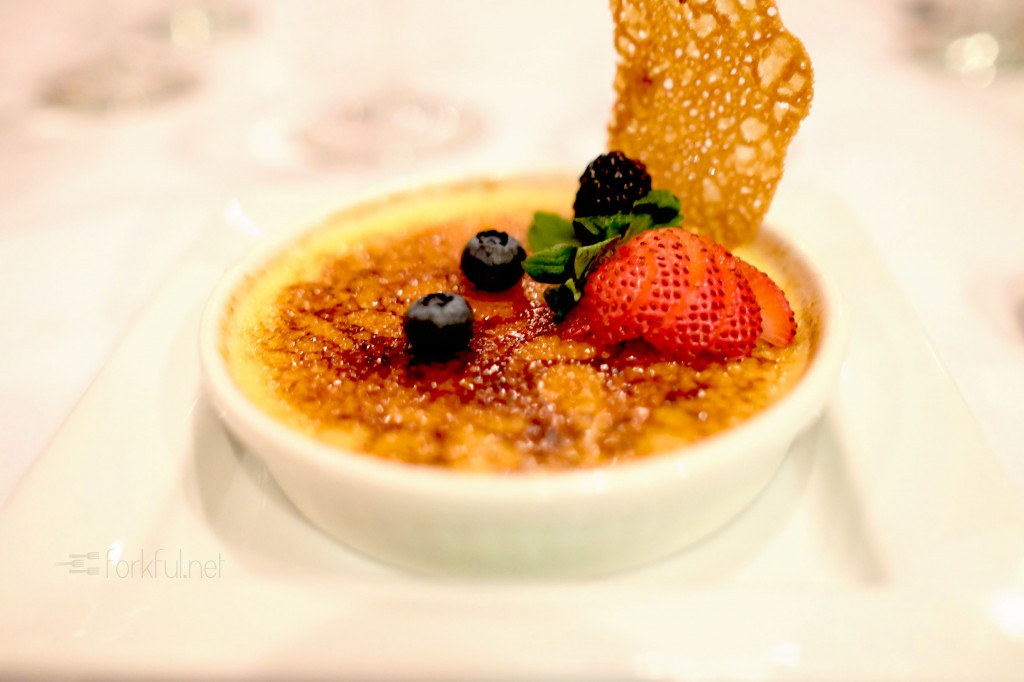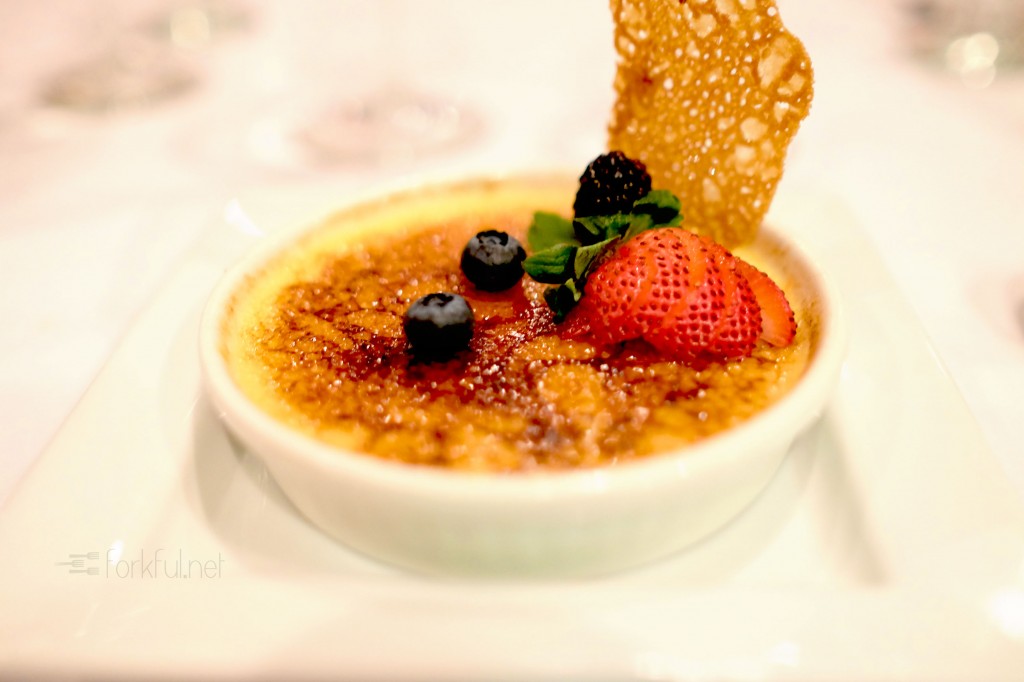 Bistro Cloclo Créme Brûlée by Adam Fortuna

Everything at Bistro CloClo was solid. You're not coming here for a mysterious showcase of experimental gastronomic techniques. You're coming here for a strong, classic take on French dishes we know and love served in a relaxing atmosphere. There is no standing on ceremony here. Feel free to toast with your hibiscus Prosecco cocktail, chat, and laugh. If you pick Bistro CloClo as one of your Magical Dining experiences, leave your disappointment face at home. You won't need it.
Bistro CloClo • Facebook • Instagram • Orlando Magical Dining Month
Phone: (407) 745-5045
Disclosure: The wine and food mentioned in this post were provided by Bistro CloClo, Visit Orlando, and Magical Dining, although the views and opinions expressed in this post are purely my own. This post was not reviewed by any of the aforementioned businesses in any way.