So ~200 Facebook RSVPs said they were going to at the izakaya popup. 
Well, most them actually showed.
Redlight Redlight Craft Beer Parlour, beloved beer hall, in Audobon Park partnered with Kappo (from East End Market) for a popup izakaya. Basically, traditional Japanese pub food sans the copious amounts of overly frothy machine-poured Akashi. (Seriously.)
That night the line started earlier than the 6:30 p.m. event time, although Mr. Forkful and I showed earlier as a precaution. We were so glad we did! Food ran out not even 45 minutes into the event. Luckily, we snagged one of almost everything on the menu and shared it friends back at our table who weren't able to place their orders.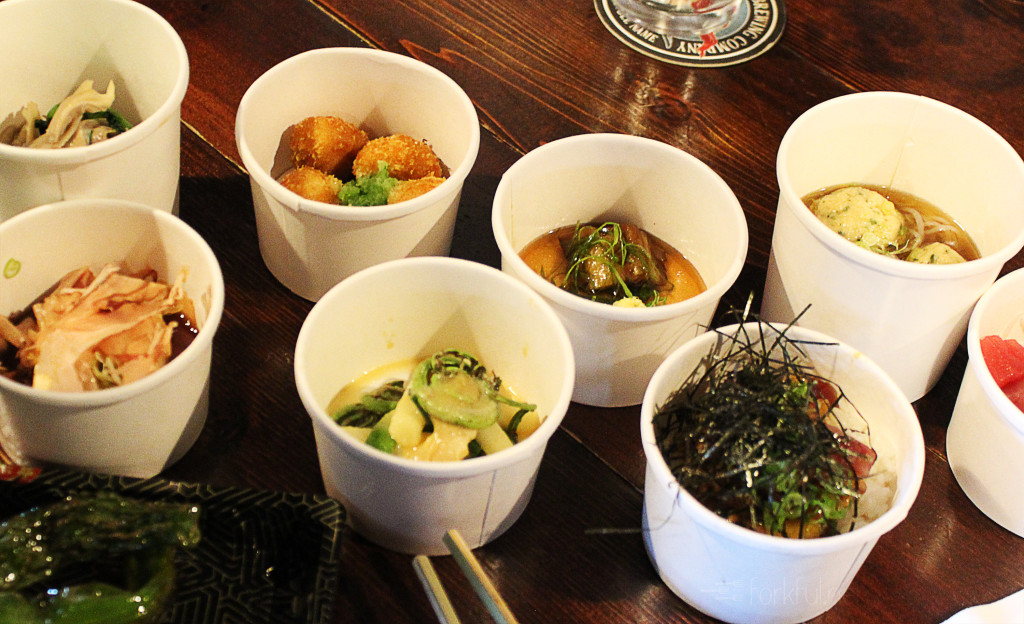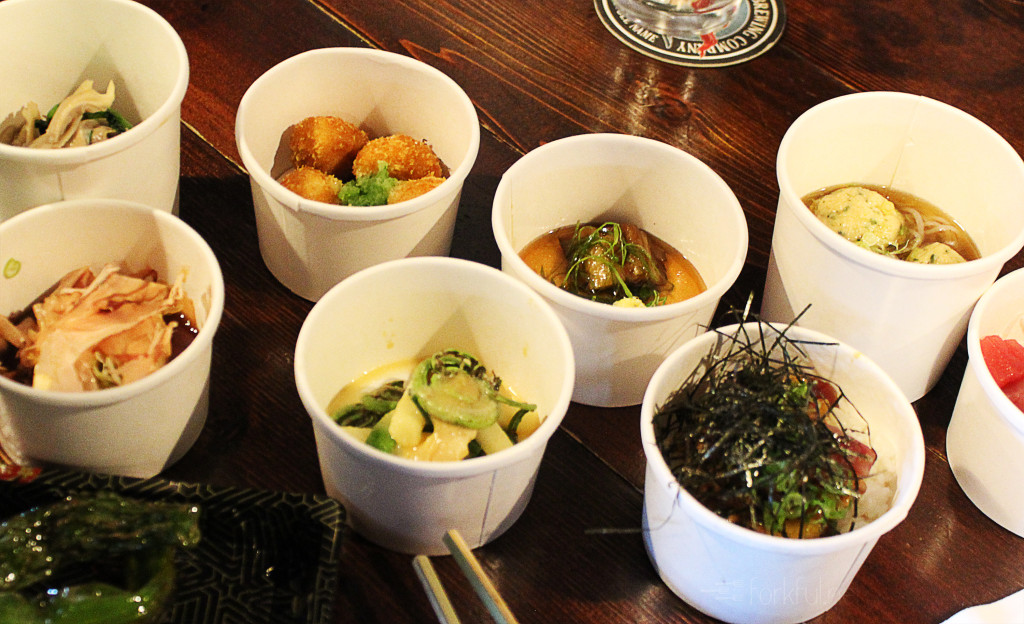 Kappo was in full effect! All plates were service with their signature finesse. My favorite was the tender oshitashi; light and refreshing — this veggie dish was simple and on point.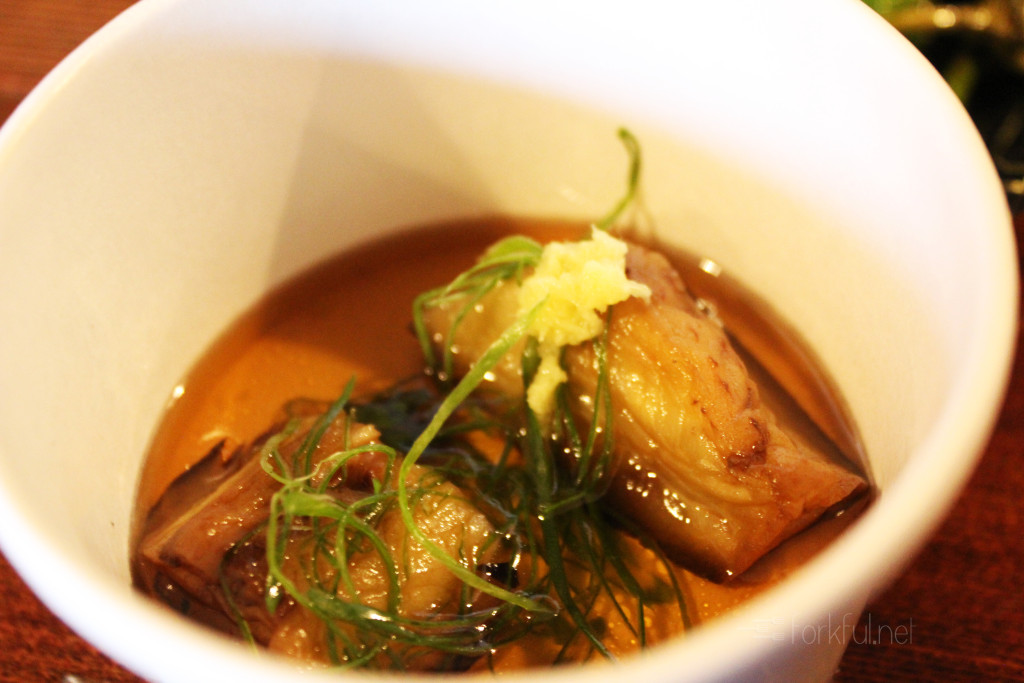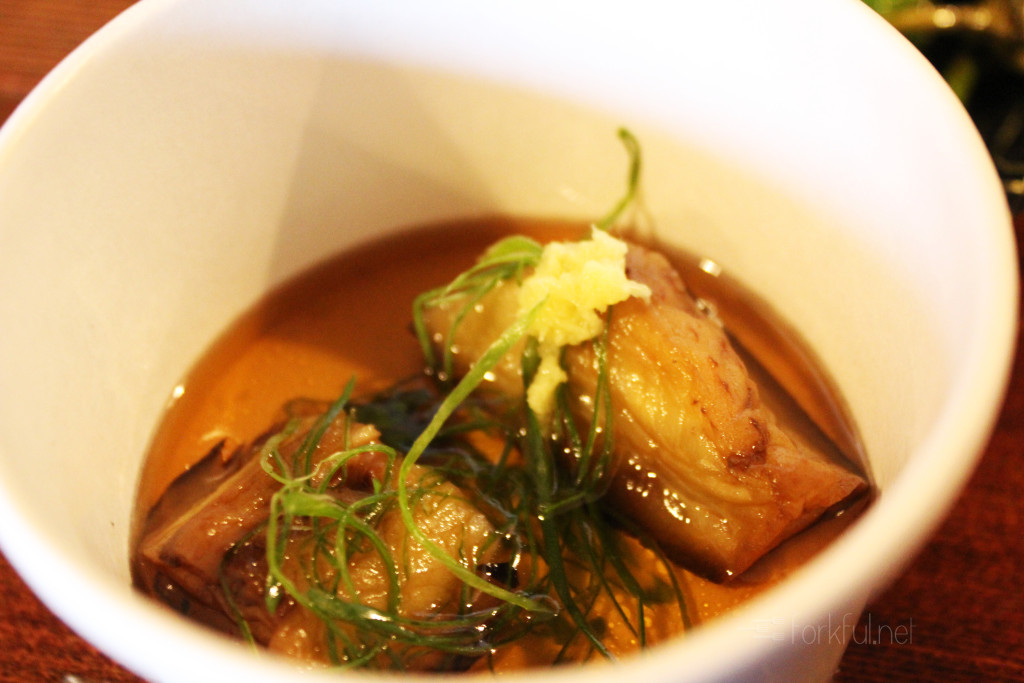 The shellfish scallion mustard miso was the next thing on my list of favorites, which was served with a tender white asparagus spear. Umami was all over this menu in spades.
The fried shishito peppers with sea salt were also a win! Naturally peppery with a little sea salt and crunchy char — we could have devoured one more whole tray without a problem.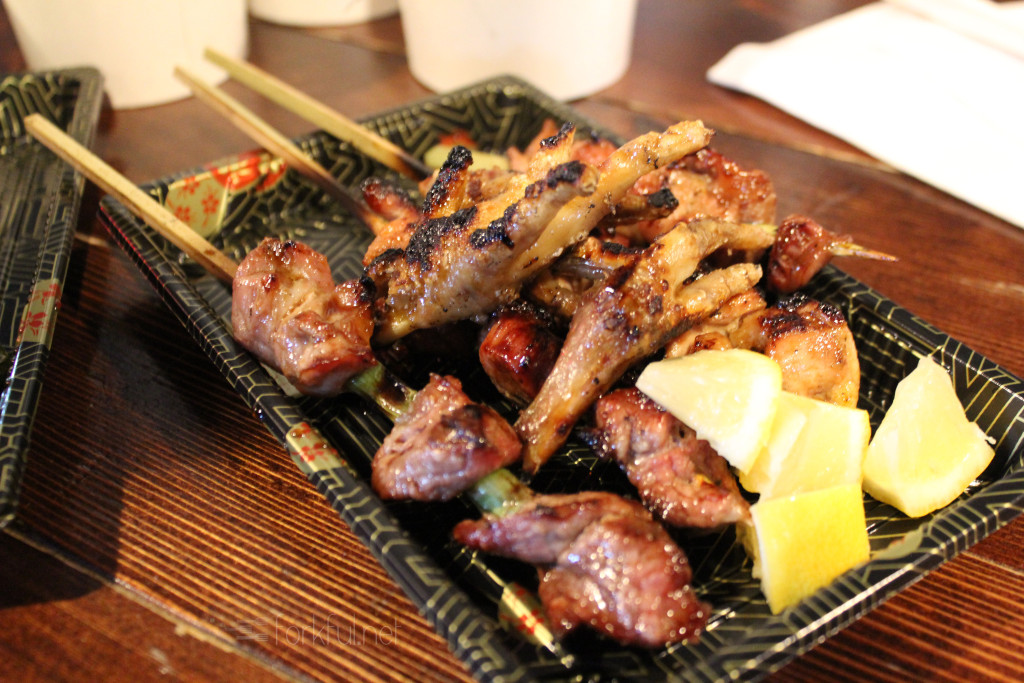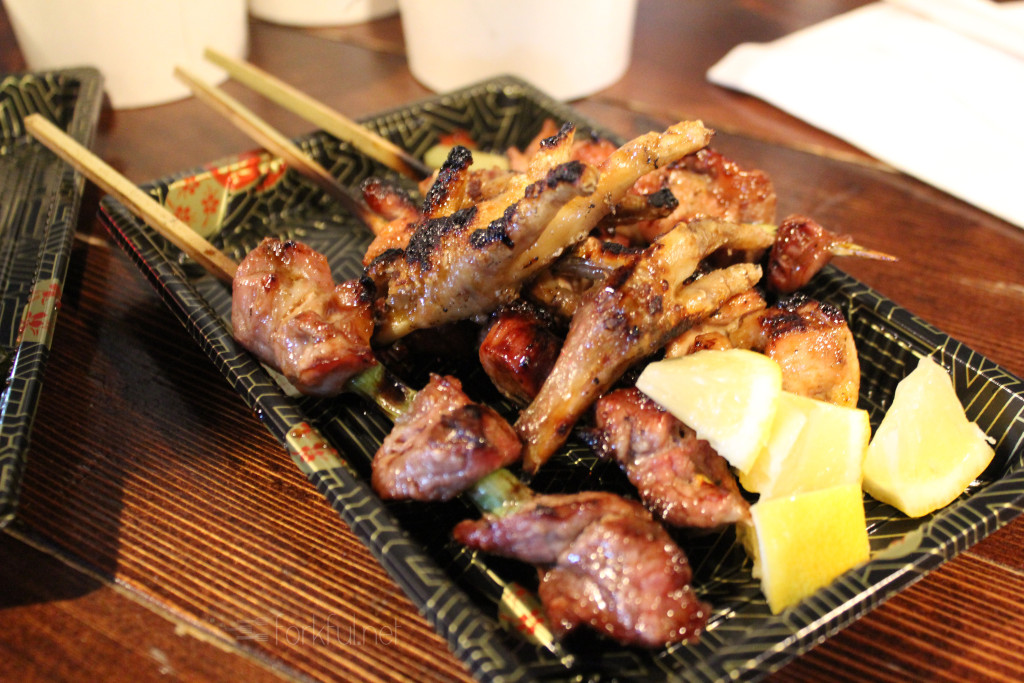 Yakitori (e.g., chicken, chicken feet, veggies) was one of the things I looked forward to the most, although there were so many skewers orders out at a time that when ours were finally delivered to our table they were a little cold. Still, yay chicken feet! I think I prefer them barbecued instead. The meat falls off the bones a little more easily when they're barbecued.
Redlight Redlight also had a few special brews on tap for the occasion; Sorachi Ace Kölsch and a Miso Gose. The Kölsch was solid, but the real kicker was the Miso Gose. Cloudy, salty, and tart — this gose fed my sour beer streak in a fun, completely unexpected way.
If anything, the event was a solid validation that Kappo should do another izakaya popup because this one definitely scratched Orlando's yen for more Japanese pub-foodery.