Previously Napa, Hyatt Regency's Urban Tide is keeping locally sourced seafood and veggies front and centre.
Chef Jared Gross partnered with Juan Pablo Gonzalez of Pascual Toso Argentina for a nuanced prix fix menu with wine pairings available this summer at the Hyatt Regency Orlando. At the top of the menu as the amuse-bouche was a Florida Grouper Ceviche that was cold, bright, and punchy with Serrano peppers and calamari.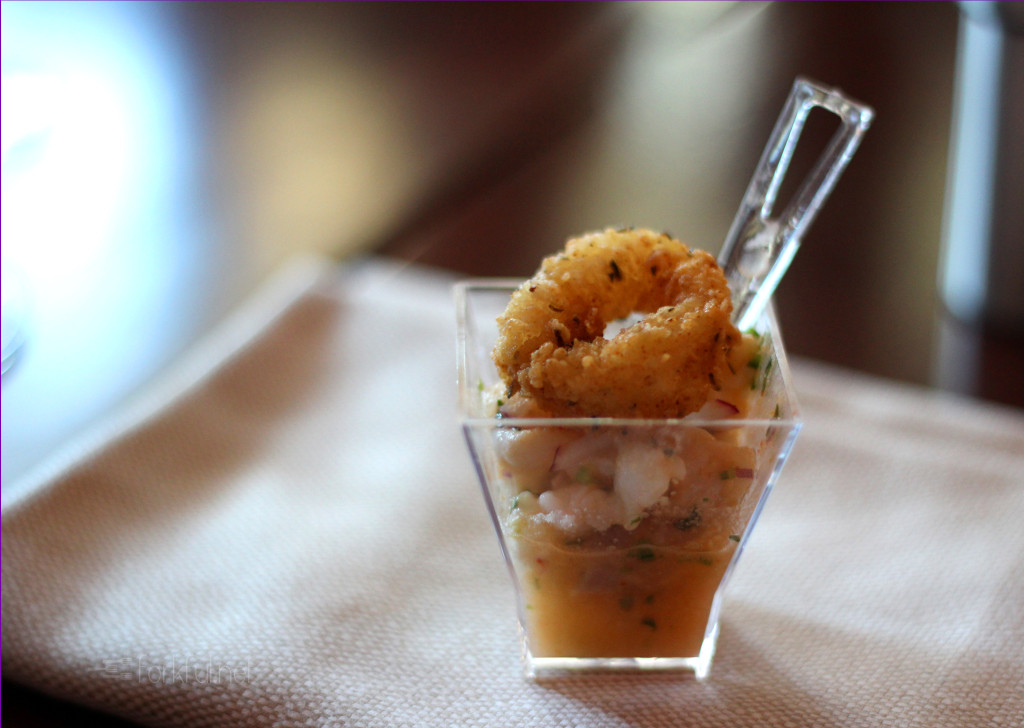 The Diver Scallop in Brown Butter floored me — it was served over a bed of creamy Maine Lobster Risotto with fennel and chives. Let me reassure you there were many luscious, thick bits of fresh lobster hiding in the risotto. The blood orange didn't necessarily shine through the rich butter, lobster, or risotto but that was okay. I just wanted to get lost in that risotto and then have more. The Cheddar Biscuits with Pimento Cheese Spread and Tapenade were also my constant go-to snacks between entrées – a one of the tastiest bad habits, I know.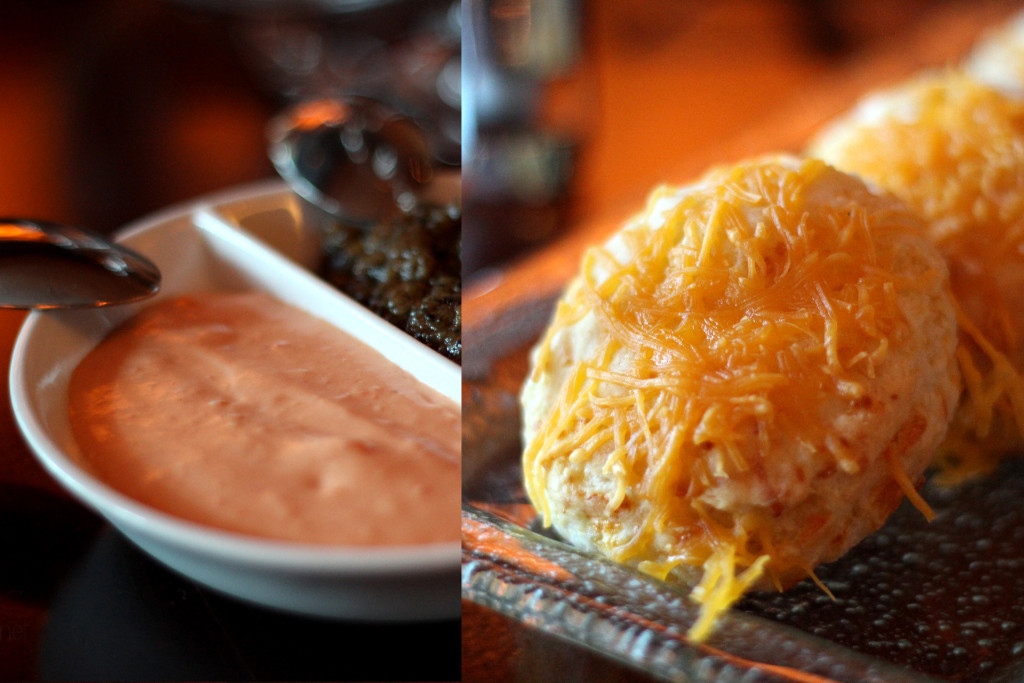 The Toso Malbec Reserve 2012 also redfined the Malbec experience for me. According to Juan Pablo, Malbecs years ago were so oaky (like coat-your-mouth oaky) because that's what Argentinian vintners thought the world-wide market wanted. Then, the worldwide market thought all Malbecs were supposed to be super-oaky. Not so! This Malbec was smooth and supple with some subtle fruity notes.
Everything went heavy with Linguiça Sausage Croquettes (I could've done with this fried course between fish and bison) and a Bison Filet with Wild Mushroom Cannelloni. Even though the bison was the official entrée of this re-introduction to Argentina's wine culture, I wanted to go back to the diver scallops and incredible Maine lobster risotto instead.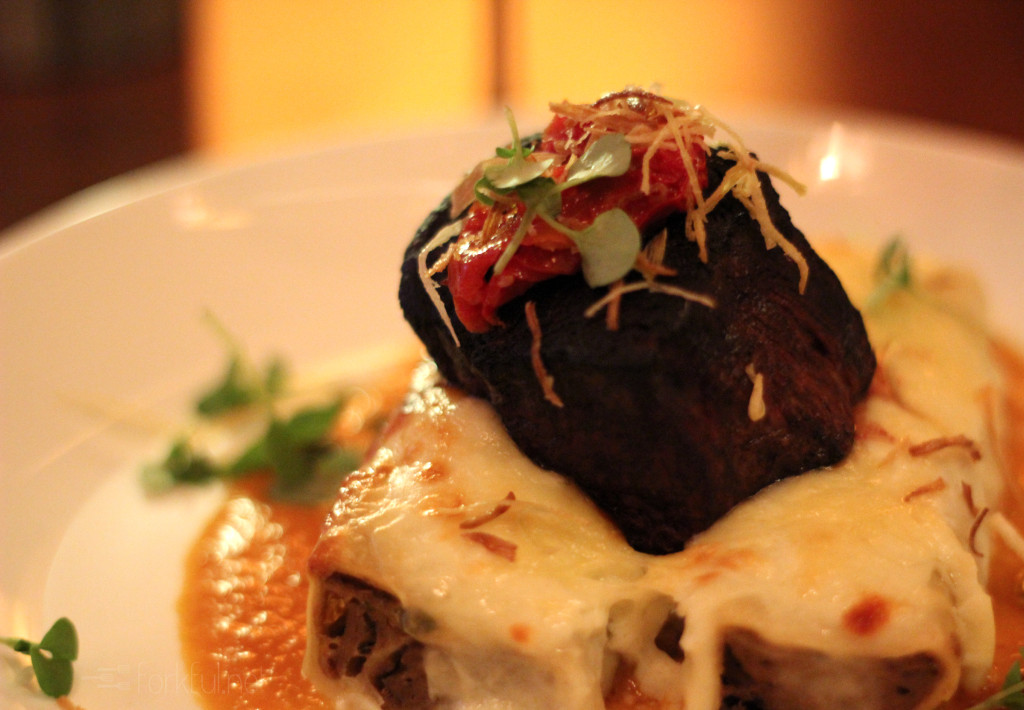 Concentrated meaty goodness was delivered nonetheless, but the smoked tomato butter added a ghost of a flavor to the whole dish. The wild mushroom cannelloni was actually challenging the bison on this plate — both flavor-intense, but the canelloni had a lot more layers of interest.
The Toso Pedregal 2010 complimented the bison and complex wild mushroom canelloni nicely, but the follow-up Toso Alta Syrah 2010 was just what I needed after disembarking from the protein roller-coaster.
The Chocolate Hazlenut Tart with Burnt Honey Ice Cream and Spring Berries coated my palate in a satisfying way with dashes of nutty (hazlenut), middle-sweet (burnt honey ice cream), and sharply sweet/tart (spring berries) notes.
The Napa-to-Urban-Tide evolution is a strong and memorable one. Not only Florida-inspired, but also an unexpected homage to wine with partners like Pascual Toso Argentina.
Through the main lobby entrance, turn left, and down the grand staircase.
You can't miss it.