Winn-Dixie's motto in recent years has been, "We're getting better all the time." There was even an acappella jingle and everything, but not even acappella could make me forget the sticky floors and wilted produce of Central Florida Winn-Dixies twenty years ago. There, I unveiled the elephant in the middle of the room. Now I can shoo that pachyderm out of the spotlight because Winn-Dixie has actually gotten better!
The Winn-Dixie location in Fern Park is located off the intersection of SR 436/Semoran Boulevard and SR 423/John Young Parkway, and was one of two recent unveilings of a new kind of Winn-Dixie. These new premium grocery stores have expanded chef-prepared hot and cold foods near an even larger produce section. Certain foods can be made to order like flatbreads and advanced ordered catering of all their hot food offerings. Be it wild rice with cranberries, eggplant rigatoni, or coconut encrusted chicken fillets — there's an abundance of unique choices even without wandering into the expanded Wines from Around the World, Olive Bar, and Cheese Counter sections. A Wine Steward and cheese expert are on call to assist in selecting wines and pairings, and they frequently coordinate to craft pairing suggestions for customers looking to bring home their ideal wine and cheese experience.
There's an even bigger focus on kosher meats, poultry, and dairy products. The dairy is replenished on a weekly basis by a local kosher farm. The whole back, right corner of this Winn-Dixie is kosher, including several frozen food cases filled with kosher things I didn't even think I would see in a typical grocery store like pizza and waffles.
During the open house, customers had a chance to sample all sorts of chef-prepared menu items. The community turned out en force to welcome this newly redone Winn-Dixie to the neighborhood, so I felt lucky I that I could even get my hands on samples of the spinach antipasti salad, cider-glazed brisket, and Margherita flatbread. The marinated artichoke hearts, sun-dried tomatoes, and fresh spinach made the salad especially delicious.
The tender brisket was slightly sweet and fresh out of the roasting pan. Fresh ingredients make or a break a flatbread, but this Margherita flatbread had nothing to worry about. Melty cheese, juicy tomato slices, and aromatic shreds of basil were spread judiciously over a thin, flaky crust. All the things I like about Margherita pizza with a fraction of the guilt. I call that a flatbread success.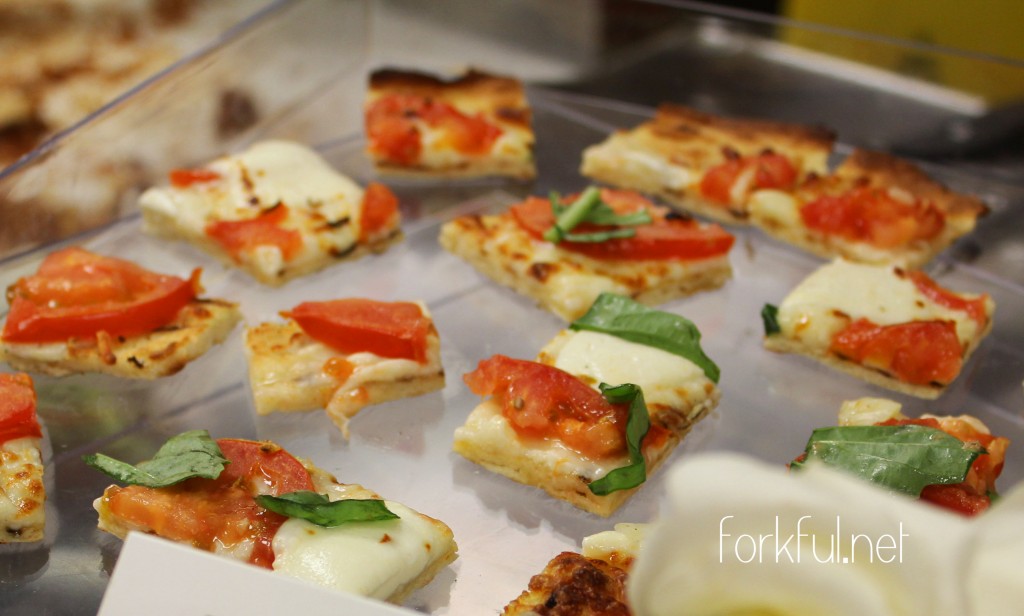 On my way out, I stopped by the hot food counter and purchased a few coconut chicken fillets, eggplant rigatoni, and spinach antipasti salad to-go.  Waiters were circulating samples of the coconut chicken fillets around the crowds, and once I had a bit, I had to have a whole fillet. Light, crisp breading with a touch of coconut sweetness was too tempting to resist.  The eggplant was also crisp and lightly breaded on the outside, but was full of a creamy, ricotta cheese-based filling on the inside.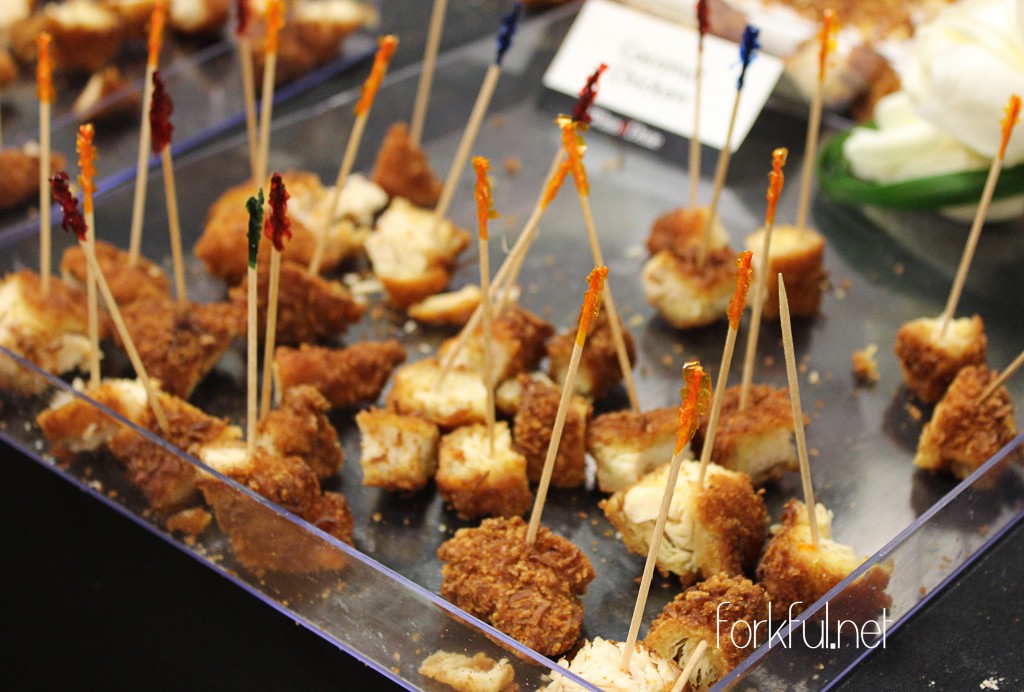 I can't wait for all Winn-Dixies to be made over and brought up to the standard set by the Winn-Dixies in Fern Park and Longwood. Despite a world of organic-centric, high-end grocery store experiences, a bankruptcy, and the BI-LO acquisition, this is not our parents' Winn-Dixie in a good way.
T: 407-339-1593