Le Café de Paris is a little slice of Europe nestled on the edge of Doctor Phillips behind the Stonewood Tavern. They offer fresh, traditional breads — the baguettes come out hot and ready to devour! There are also hot sandwiches, soups du jour, and salads to start the day or nurse that morning after headache. Baked goods are prominent in the café's glass case, and the indoor seating is all cute, small-topped tables and chairs. Adam and I had just taken our poodle mix, Lily, for a little trek through Bill Fredrick Turkey Lake Park on Hiawassee Road. We saw a gopher tortoise feverishly digging between tangerine trees too. In other words, we were tired, famished explorers armed with only our cell phones and wallets.
Both of us are late Sunday morning risers, so we decided to dive right into lunch at one of the small sidewalk tables directly outside the café. I chose the soup du jour, a vegetable beef soup, and a Pro's Sand panini. The soup's broth was lighter than expected, but was filled with a satisfying beef-to-potato ratio. Some of the corn kernels seemed a little undercooked, but I grew up eating fresh tuna-corn salad so the corn was not a deal breaker. The sandwich was pressed to a warm, toasty hue and sliced in half for easy noms. The sandwich was a delectable layering of melted mozzarella, tomato, and pesto between two slices of French bread — the Pro's Sand is now my go-to sandwich at this café.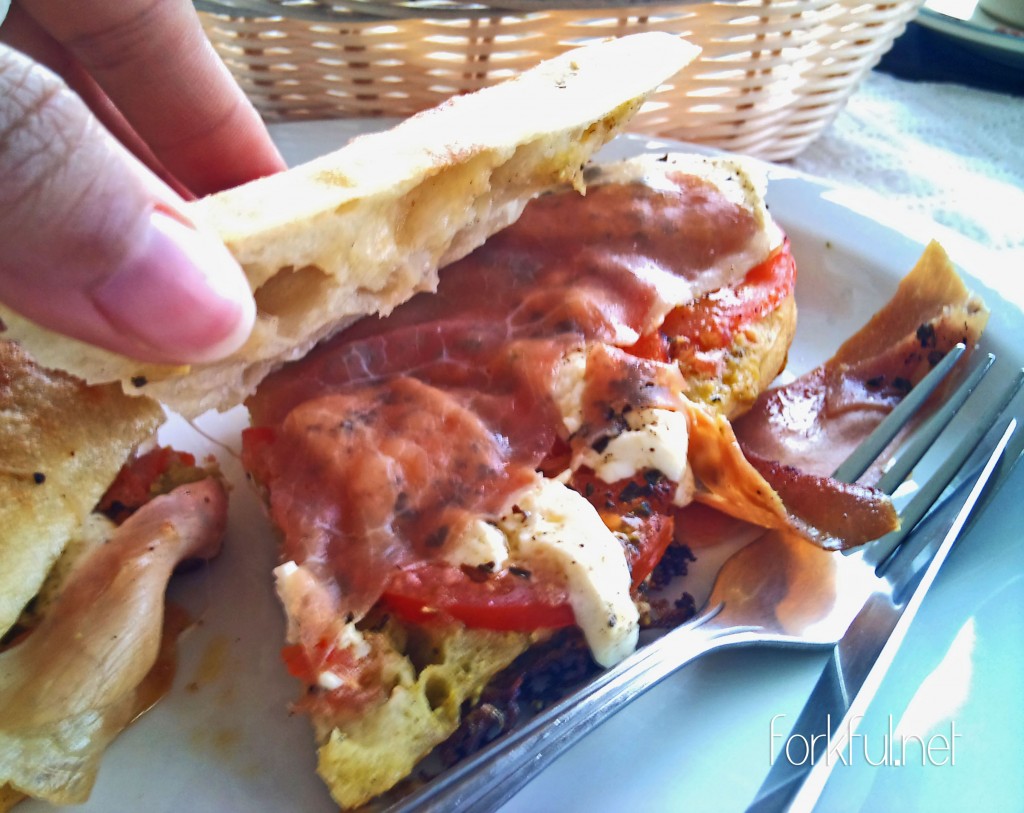 Lily happily nibbled on a small piece of baguette from our bread basket between our chairs as Adam tucked into his colorful Chicken Salad. The plating of this mountainous salad made an impression, but Adam said he was not a fan of the canned veggies. The chicken was also oiler than he would have liked. The chicken salad will not be getting love from Adam in the future, but hey, that can be encouragement to try another kind of salad, right?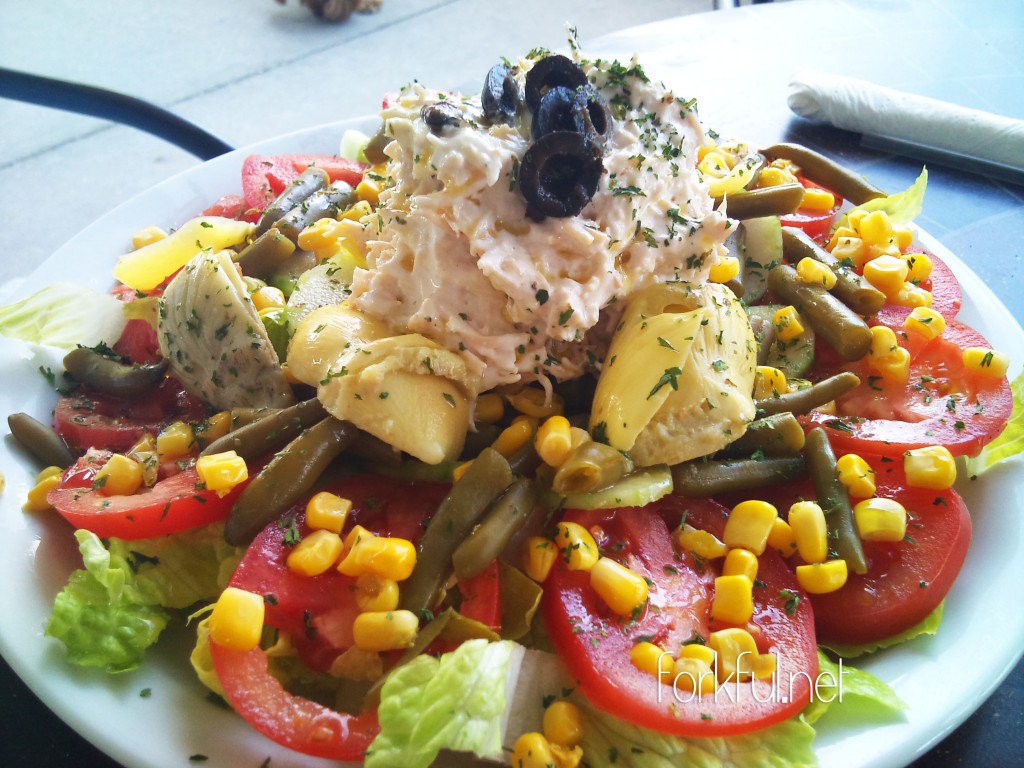 I walked out of Le Café de Paris stuffed with some fabulous fresh bread and wishing I had room for dessert. The sidewalk seating is a huge plus for people who want to eat out with their four-legged pals, and the bread cannot be beat for a breakfast-lunch café harkening back to its European predecessors. My only ho-hum regret is that my long list of restaurants to revisit for just a dessert course is getting embarrassing!
Le Café de Paris • Facebook • Yelp • Google Maps
T:  (407) 293-2326