Delish New York Bakery and Droolius organized an Orlando get-together last month in honor of Foodspotting's second anniversary. The uninitiated should know that Foodspotting is a free, handy mobile app and website that helps people find delicious food from the eateries in their respective areas. Foodspotting uses a smartphone's mobile GPS to instantly load a crowd-sourced food album, which then users can use to create lists of what food they want to try next. Foodspotters have in turn created real life communities and monthly meet-ups, also known as an #FSEatup on Twitter, at local restaurants  to chat and have fun while recommending new dishes online through Foodspotting.
Mr. and Mrs. Delish, better known as Scott and Laurie, presented foodspotters with a beautiful spread of the cookies, cupcakes, bagels with house-made cream cheese spreads, and a custom cake that were nothing short of awesome. The cake itself was alternating layers of chocolate and raspberry swathed in formal black and white fondant with decorations highlighting Foodspotting's best known slogans like "Want it!" and "Nom it!" Matching whimsical letters and stars sprang from the top and sides of the cake.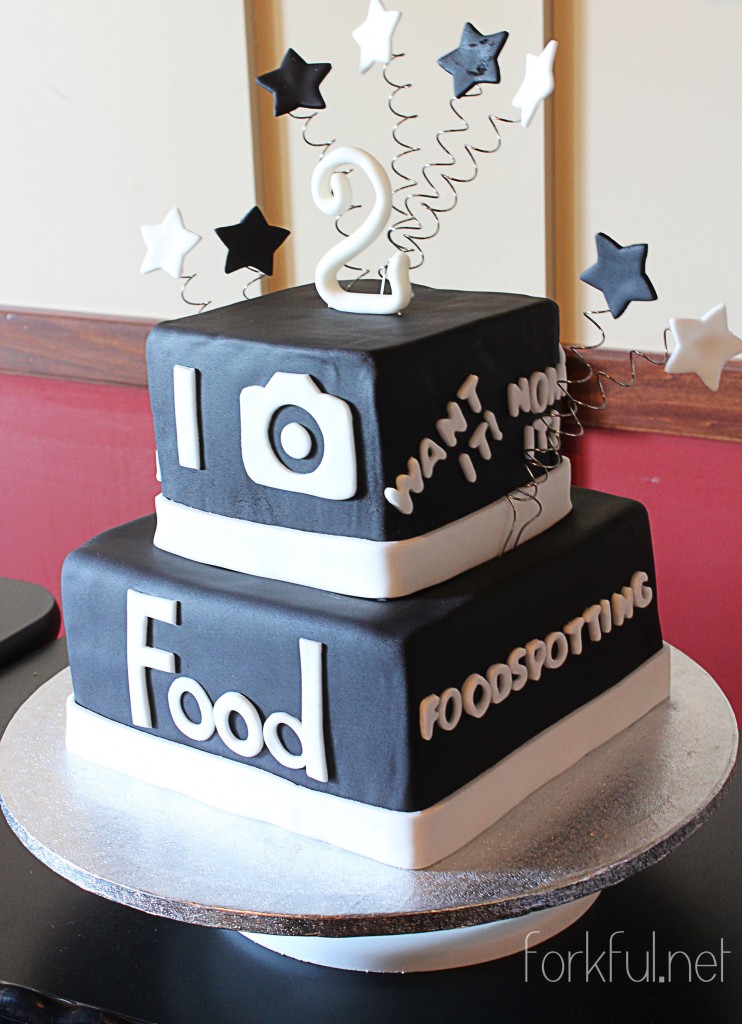 I've already highlighted my Delish cupcake favorites in the past, but that didn't stop me from reliving my fond memories of that New Yorker in Paradise. Fluffy tropical-themed cake under even fluffier frosting with hints of banana and coconut — reliable win-win cupcake experience if I ever tasted one.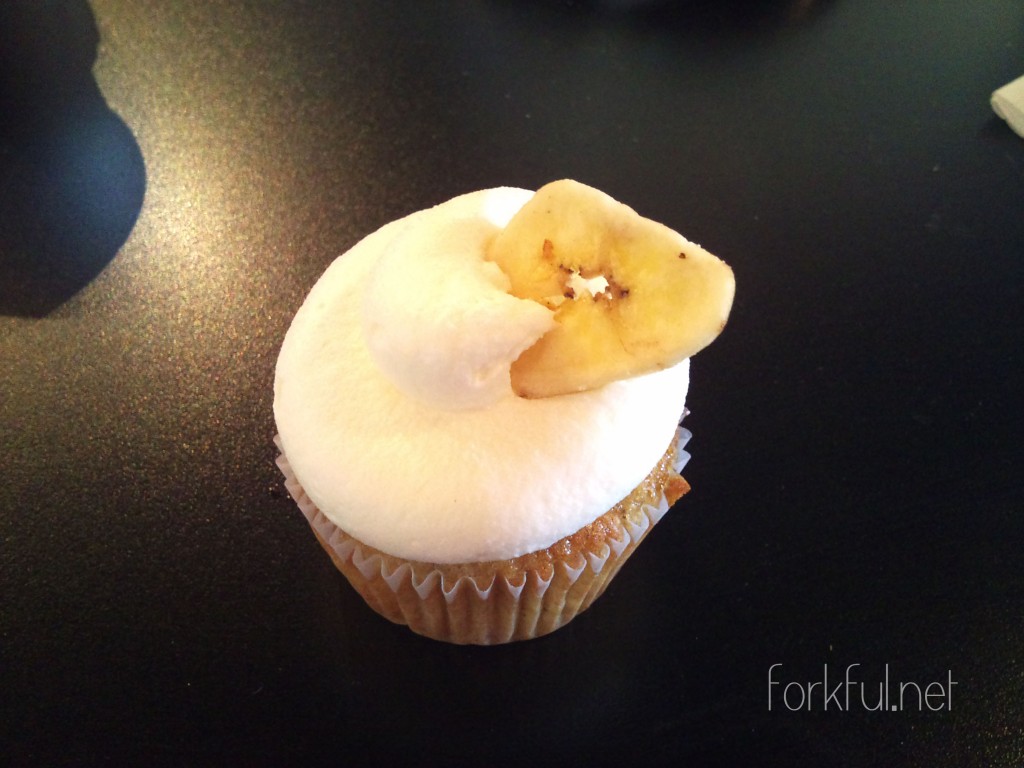 There was no leaving this event without decimating a luscious New York-style bagel with two different cream cheeses; veggie and one with freshly chopped scallions. This visit was also my first time trying a Sfogliatella, traditional Italian pastry filled with ricotta and dusted with powdered sugar. The delicate layers of dough were crunchy and the ricotta was slightly sweet but still made my taste buds tingle. Several assorted cookies hitched a ride home with me in a little to-go box, so I also nibbled my way through a few shortbread cookies when I had an extra room for more treats.
A belated happy anniversary to Foodspotting! And best wishes to Mr. and Mrs. Delish, who will be closing the doors of Delish New York Bakery at the end of this month. Their generosity and kindness knows no bounds, and I know in my heart that their gifts for making edible happiness will be missed. Read this letter from the owners of Delish New York Bakery and call in final orders before this incarnation of the bakery says its final adieu.
Delish New York Bakery • Delish on Foodspotting • February FSEatup Event • Yelp • Google Maps
T: (407) 965-5548
Disclosure: The food mentioned in this post was paid for by Delish New York Bakery, although the views and opinions expressed in this post are purely my own unless otherwise noted. This post was not reviewed by Delish New York Bakery in any way.