Hispanic dinners are boisterous and involve sharing conversation over courses upon courses of food with family and friends. A meal is as fun as it is intimate. Cevíche Tapas Bar & Restaurant specializes in tapas — small plates of cold and hot entrées — which is one of the best ways to share a group dinning experience. Spanish tapas are usually late-night appetizers, which works with the synergy of the budding night life on Church Street in Downtown Orlando.
Foodspotting Ambassador, Droolius, hosted the September Orlando Foodspotting Eatup at Cevíche. Fellow Foodspotters tried a multitude of dishes and foodspotted together until the cows came home. One of my first orders was my house favorite, the Braised Oxtail. The first flavor on my palate was the smooth and savory the rich beef-based sauce. This order to oxtail was smokier than I remembered, but well-seasoned and still fall-apart tender. The oven-roasted potatoes served with this dish never seem to be seasoned, which makes them much easier to eat with the oxtail's sauce. I love the Patatas Bravas (fried potatoes tossed with spicy homemade aioli), but there's no way I would order a gargantuan plate of these potatoes with so many other tapas to try! The roasted potatoes served with the oxtail are usually enough starches for me.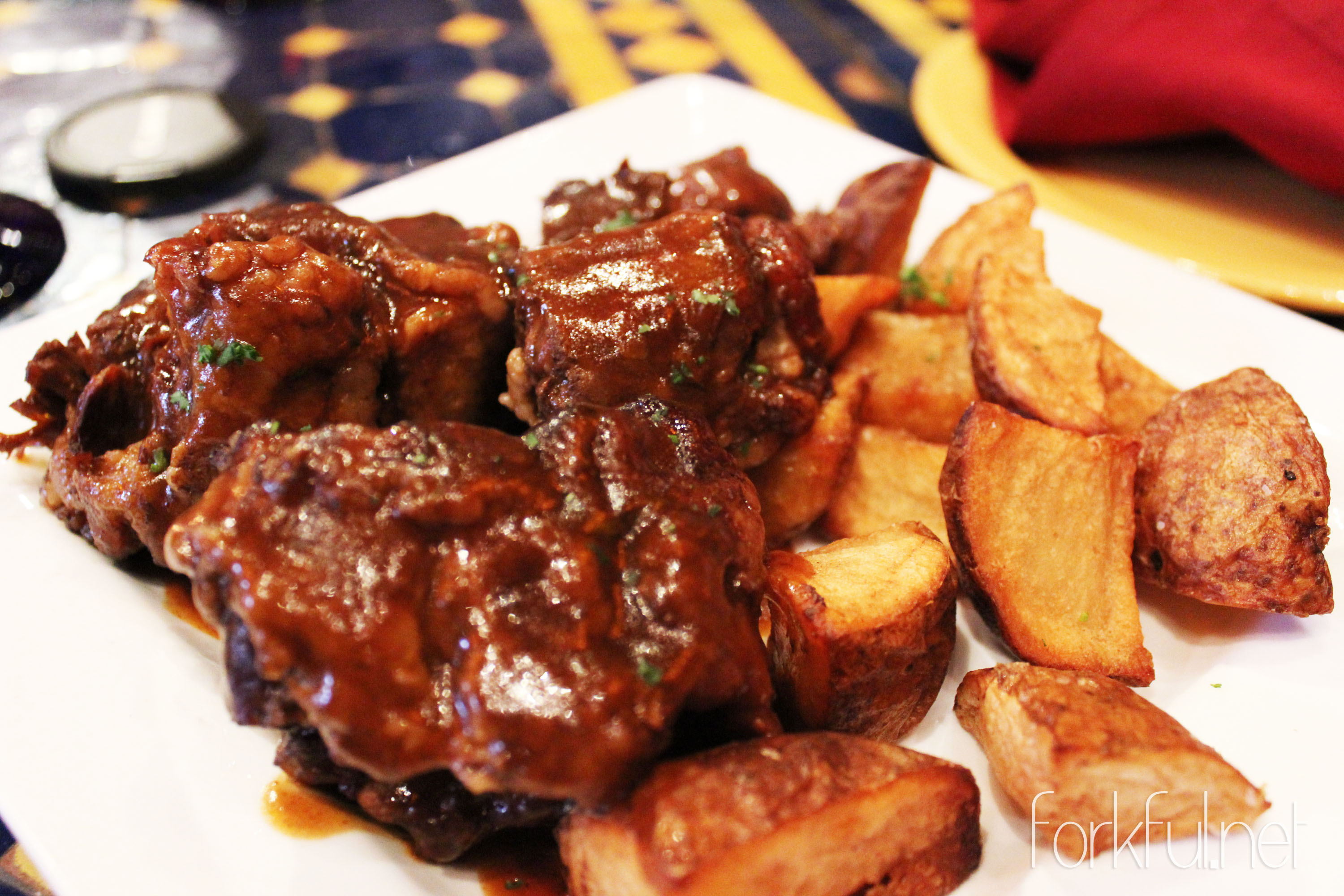 The Cevíche de la Casa is what picture in my mind whenever I think of ceviche; a cool, refreshing seafood salad marinated in lemon and lime juice. This salad is filled with shrimp, squid, scallops, and fish tossed with onions, tomatoes, and peppers. The plump shrimp and fresh cilantro were the main flavors of this ceviche followed by the light bite of fresh onions and ripe tomatoes. The scallops were also surprisingly plump, and the fish nicely rounded out the salad with more protein than I could wish for in a ceviche. In contrast, the oysters in the Cevíche a la Rusa seemed to get lost in the juicy crunch of the cilantro-pepper salad. The lemon and lime juice were also prominent flavors, and the caviar garnish was a nice touch, but there wouldn't have been a huge difference if the ceviche would have been served sans the oysters. The platter's presentation on a bed of ice with a simple shot of Russian vodka was beautiful, but the more satisfying of the two ceviches was the varied flavors and gobs of seafood of the Ceviche de la Casa.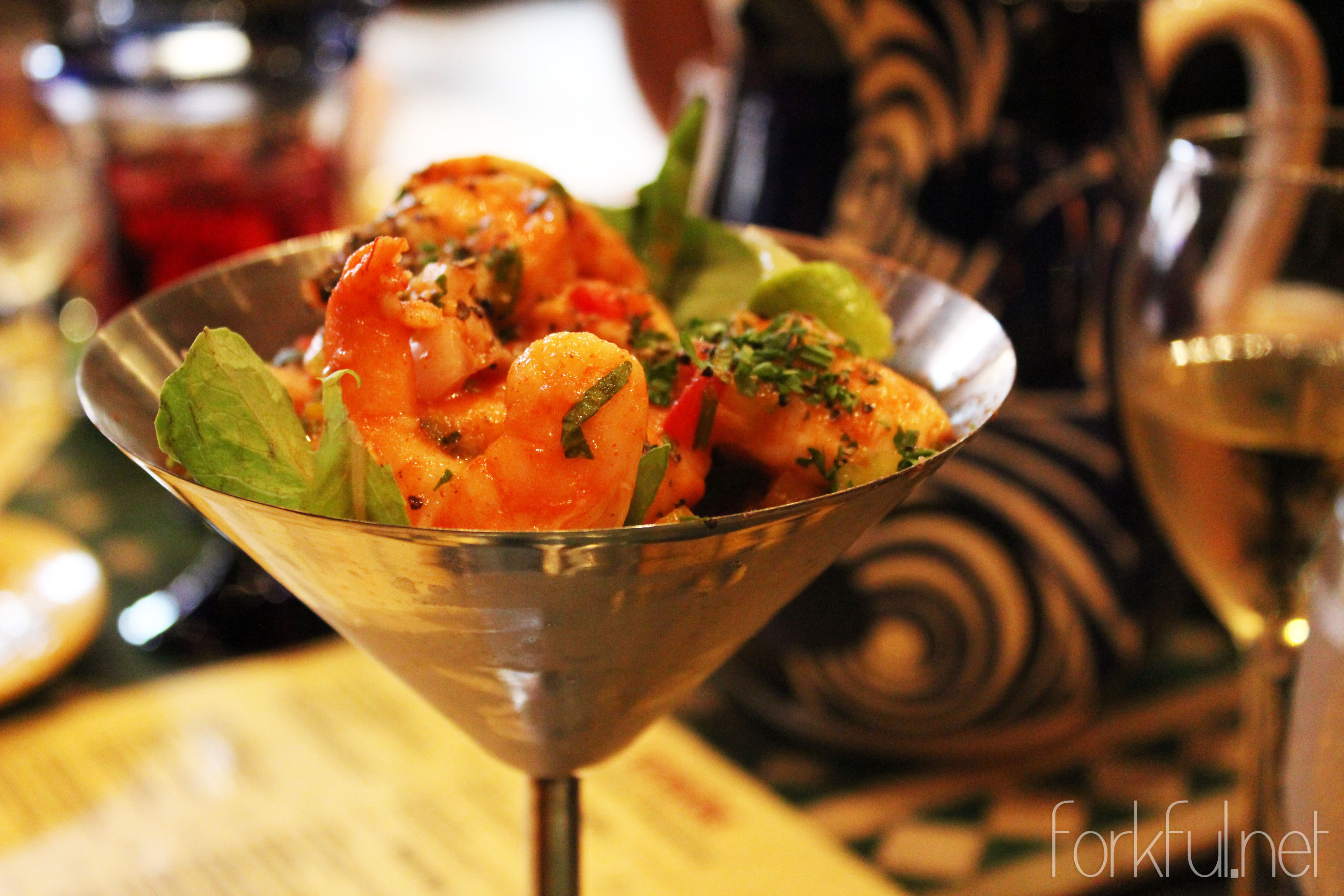 Another highlight of the night were the Mollejas Salteadas, which were crispy sweetbreads (chicken thymus glands) served in a crunchy potato basket. I could have finished all of the savory dry sherry sauce — it was so delicious — but instead I scooped a few generous bites of the sauce with the sweetbreads and fresh-made potato chips. Fans of crunchy, oven-fried chicken and giblets will have no problem enjoying this tapa. People who are a little gun-shy with sweetbreads shouldn't have a problem with this tapa either; the dish is well-sauced and seasoned and is a good starter for both the curious and experienced tapas diners.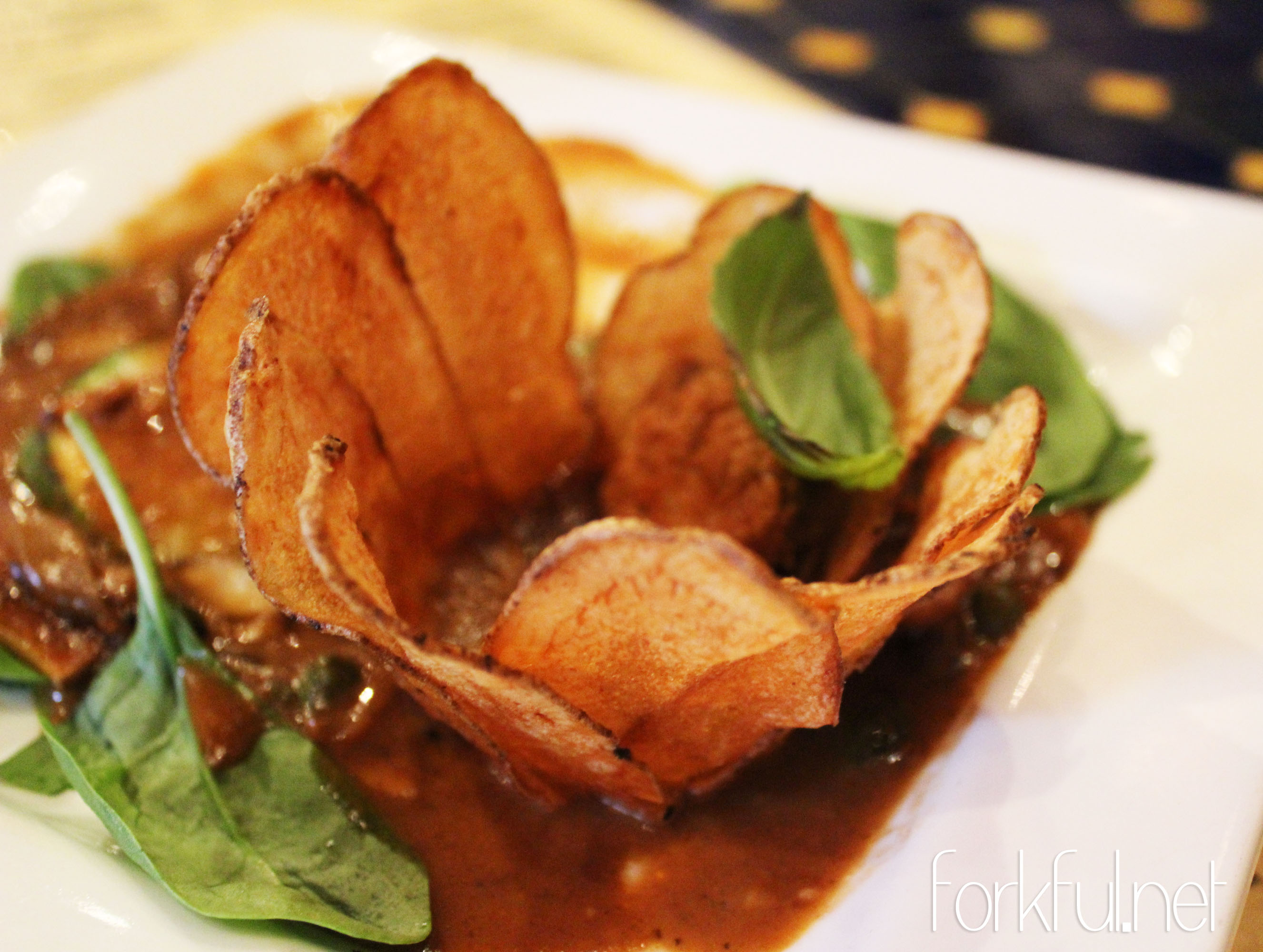 Most tapas like the oxtail, ceviche, mollejas, and Alcachofas Rellenas (artichoke bottoms stuffed with ham and shrimp in a sherry cream sauce) were highlights of the night, but a dish I won't order again was the Ensalada de Calamares. The squid was juicy and well-marinated, but the peppers seemed to be covered in an overpowering layer of fresh-cracked black pepper. The squid disappeared fast, but the peppers were more of an obstacle rather than compliment to the squid. Then again, one dish I will remember to order all for myself was the Pudín de la Pan, which was an amazing bread pudding served warm-to-hot with a generous helping of vanilla bean ice cream. The consistency was firm but creamy to the taste, and thankfully the dried fruit was spare throughout the pudín. I couldn't taste the Spanish Brandy in the pudín, but that was the last thing on my mind every time I had a little vanilla bean ice cream with each bite of warm pudín.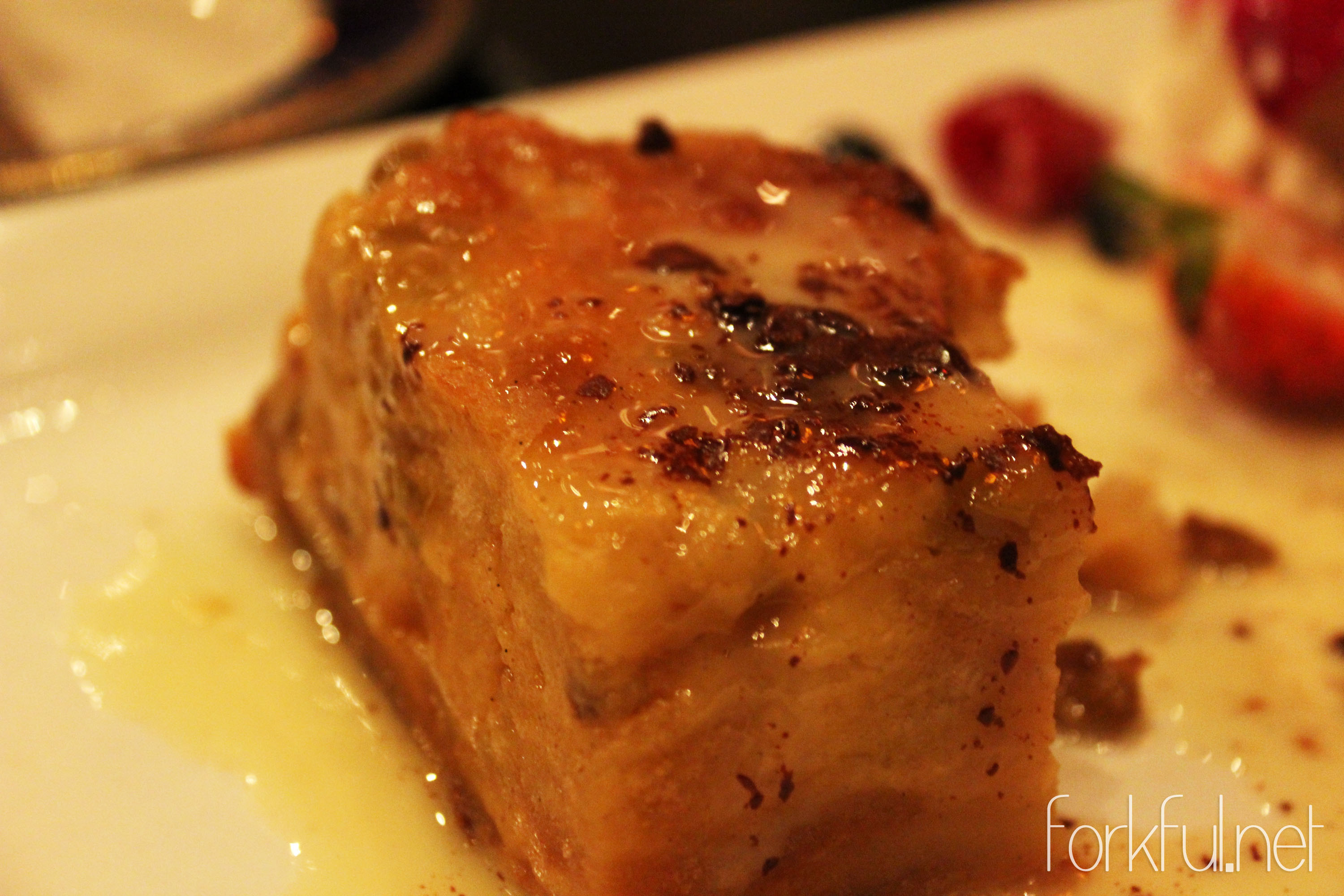 After a few bites of several other cold plates (Las Tablas) of creamy cheeses, spicy chorizo, and seared tuna, they are all on my wish list to order in the future. Cevíche's tablas turn an elegant cheese plate into a filling experience that, when served with a fruity red Cevíche Sangria — which is delicious here, by the way — is more than enough of a late-night snack. Cevíche is an ideal place to visit with a big group of friends to try new tapas or fall back on elevated comfort food. In a big group, one person's failed tapa can easily become another person's new favorite.
Cevíche Tapas Bar and Restaurant • Facebook • Twitter