Sashaying out of routine and Orlando, a few friends and I spent a relaxing afternoon in Mount Dora. Historic Downtown Mount Dora is barely a smidge over 30 minutes north of Orlando proper, borders 4.4-acre Lake Dora, and is the epitome of Old Florida.
Highway 429 makes going from the touristy Disney area to this idyllic little town. Mount Dora businesses have an independently owned, mom-and-pop vibe. One of them is the Windsor Rose Tea Room and Restaurant, which definitely echoes many of the pubs and tea rooms you'd see during a London vacation.
The menu consists heartier fare like shepherd's pie, meat pie, and pasties alongside biscuits, scones, and sandwiches. A meal at the Windsor Rose could easily go low tea with biscuits and crustless sandwiches, but this time I couldn't resist going with the heavier high tea and ordered the Cottage Pie.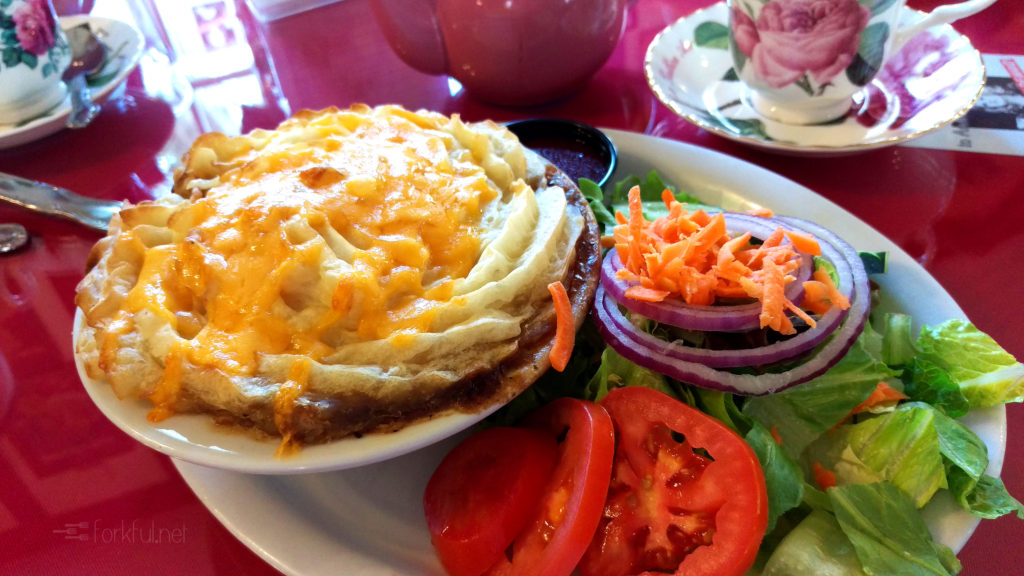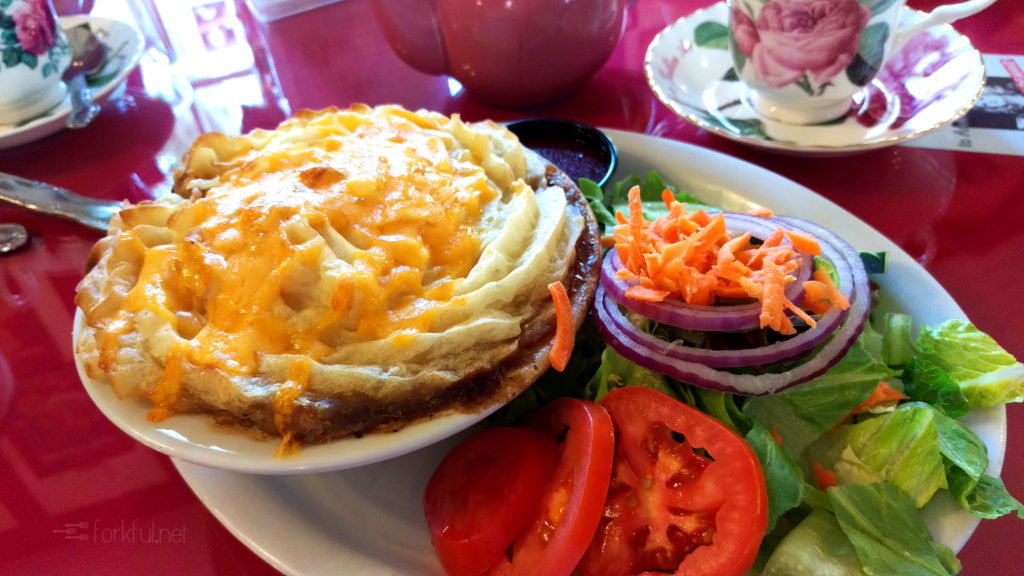 The layers of beef and potatoes and cheese vegetables or generous and definitely hit the spot! For my tea, I went with a naturally sweet bright pink elderberry-blackberry tea, so no honey or cream necessary. The downside was that the tea was in a tea bag instead of loose-leaf, but it was still tasty. The Windsor Rose serves tea in your own private pot with matching saucer and teacup, so if you order more tea they come by and refill your pot or bring you a different pot for a new kind of tea.
The scones with clotted cream and marmalade sounded perfect after that heavy lunch. I dove into a round and fluffy scone, which looked more like a British scone than the triangular scones that fill most coffee shop cases here. Most importantly, it was irresistible after slathered with cream and marmalade.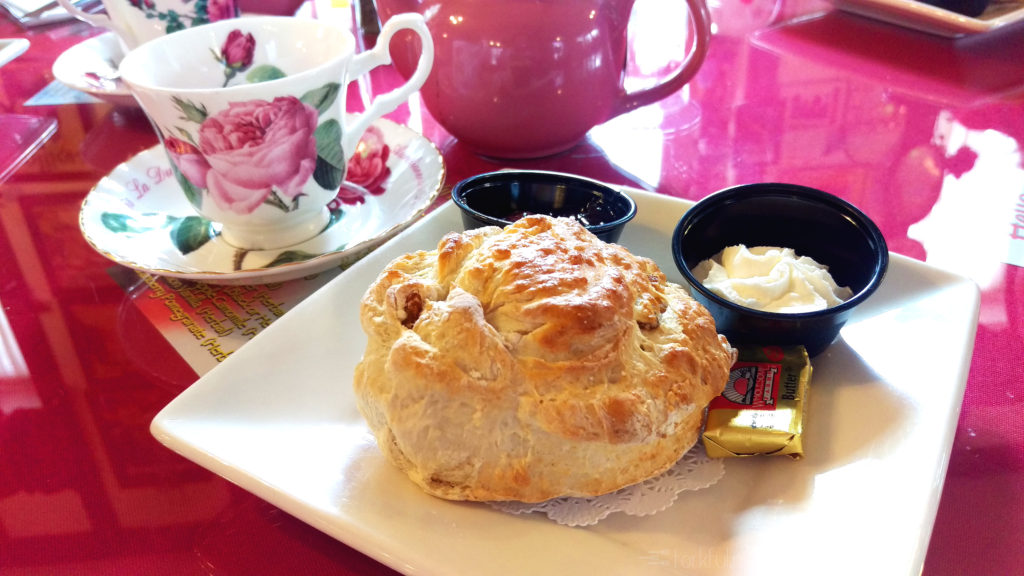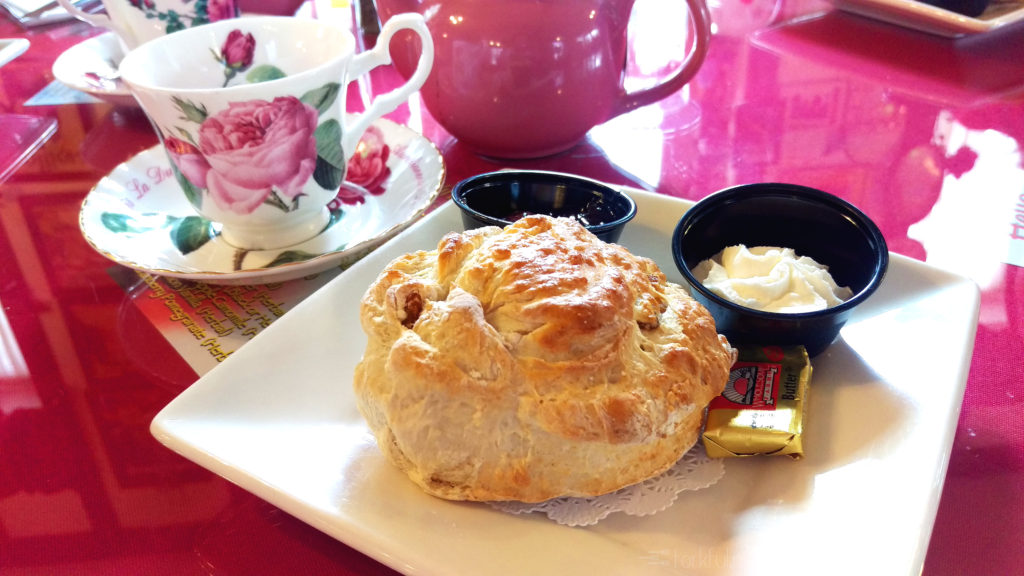 We started our lunch at 3:00 p.m., but one hour really isn't enough time for a full-on leisurely lunch-and-tea service. Windsor Rose closes at 4:30 p.m. on weekends, so I got a feeling the servers would have appreciated if we started our lunch-tea service at 2:30 p.m. instead.
After tea, my friends and I took a stroll by downtown Mount Dora's shops and galleries. We even strolled down to the lakefront for a little birdwatching. Ornate historic houses line the edge of Lake Dora too—definitely a must-see before or after tea at the Windsor Rose or both.
Website: The Windsor Rose Tea Room and Restaurant
Phone: (352) 735-2551