Both chefs went with meaty protein despite time constraints. Chef Saelg grilled crostinis with olive oil, plump bratwurst links, red onions, and julienne fries. I can't say I've ever thought to grill fries, but I know I'm going to try now! Saelg garnished his plates with a mustard and a fresh marinara-style sauce.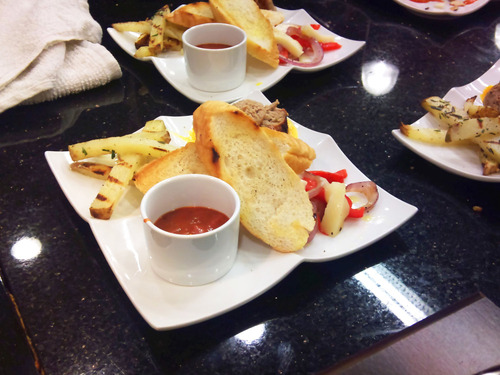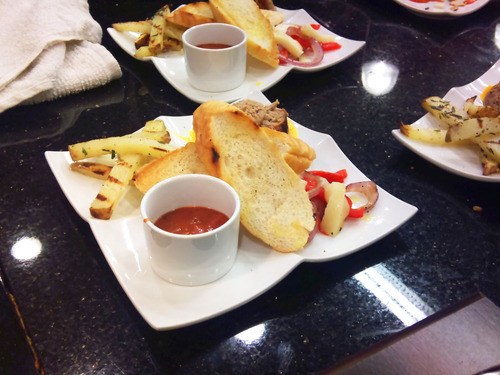 Chef Cheak went with lush greenery with a fresh-made vinaigrette, grilled fruit, and possibly grilled pork. Both Chef Saelg and Chef Cheak had wooed the judges in previous rounds with the inclusion of grilled fruit in their dishes; Chef Saelg served his grilled chicken thighs with a citrus reduction during the first round, and Chef Cheak garnished a grilled Pacific Cod with a mixed berry reduction.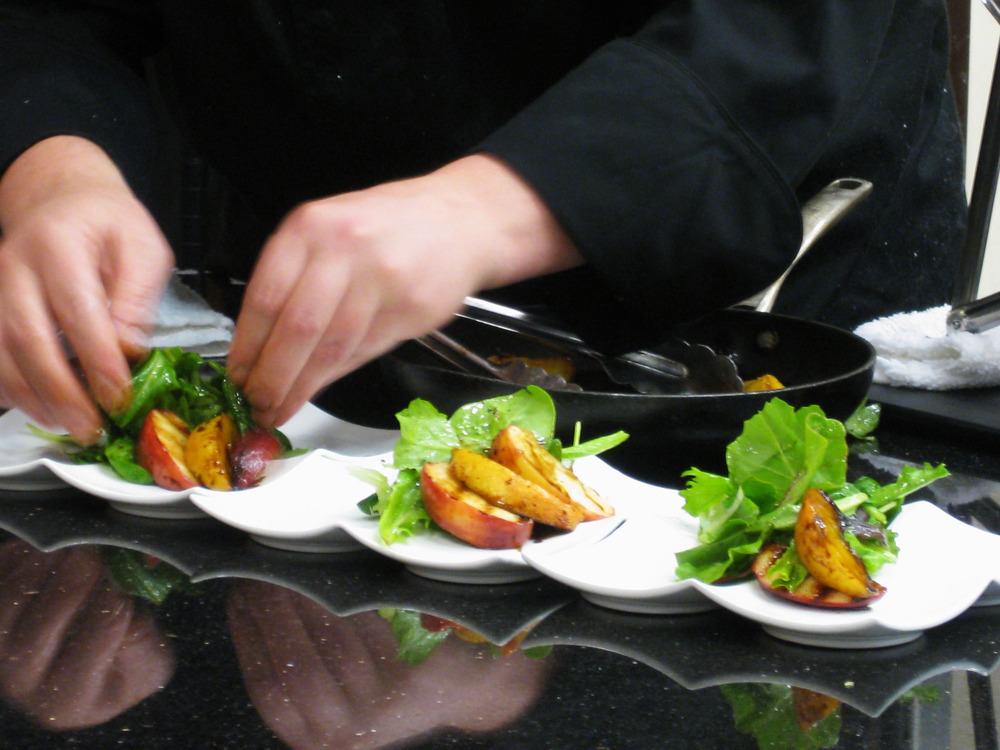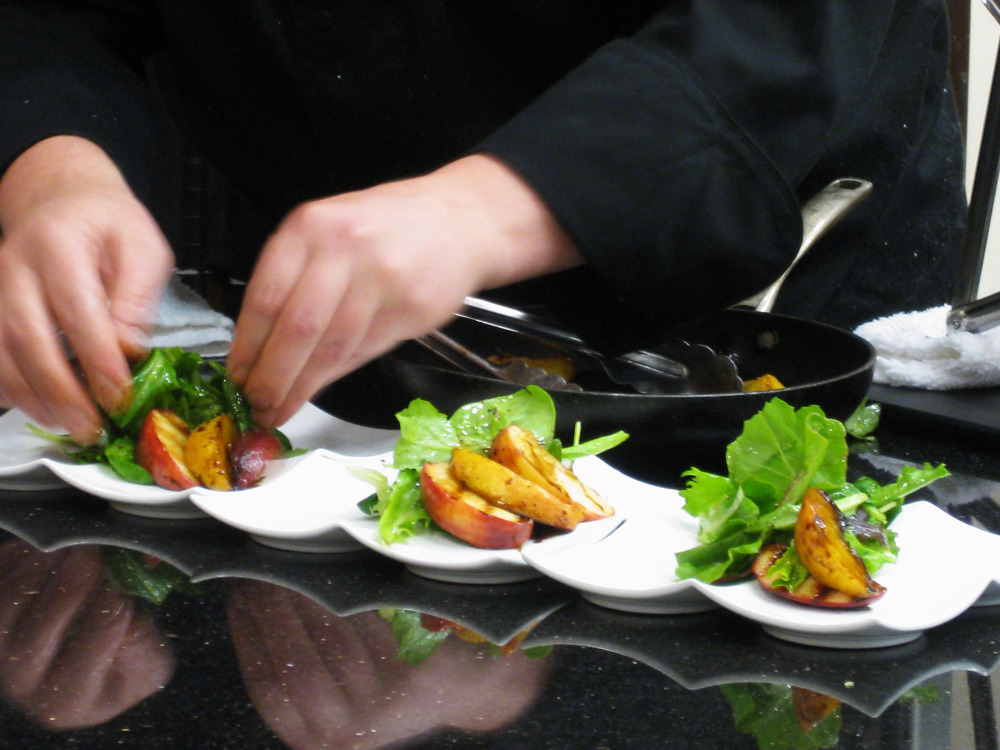 The judges looked like they thoroughly enjoyed layering Chef Saelg's crostinis with sliced brats, onions, and condiments, but after a super-close deliberation, Chef Alec Cheak of Fleming's won the final round of Fill the Grill. Not only did he win the round, but he also won bragging rights and a nifty chef statuette. Regardless, all the chefs who participated in Fill the Grill proved that $20 at Whole Foods can translate into a simple and healthy dinner for a family of three. Be sure to check out your local Whole Foods' calendar for a list of weekly events. Surprisingly, there's always something fun and fancy-free happening at Whole Foods!