Last year's Latin Food and Wine Festival passed me by, but I was determined not to let this annual event pass me by again this year. Think of this festival as a showcase of Latin flavors from around Central Florida. Representatives from local restaurants set up tents in a tight stretch of Crane's Roost Park beside Altamonte Mall during the second week of October this year, and plied visitors with their hearty dinner and dessert fare. During the Grand Tasting on October 15, visitors exchanged their dollars for festival pesos. Each vendor posted their menus and prices of their tapas in pesos, but the lines were so long that my mother and I could only visit a few vendors over the  few hours we were at the festival.
We stopped by and had a Chicken Lasagna with a Tomatillo Sauce from R & N Catering, which was pure comfort food and as hearty as I expected. Plus, I scored my favorite corner lasagna piece! There was no real tomatillo hint to this lasagna on the front end. I've only previously had tomatillo in a fresh salsa, so I can't expect tomatillo to come across the same way in a lasagna, but I was expecting at least a little tomatillo. The nice cuts of dark chicken and even spread of cheese in every bite redeemed the lasagna for me and made it worth my pesos.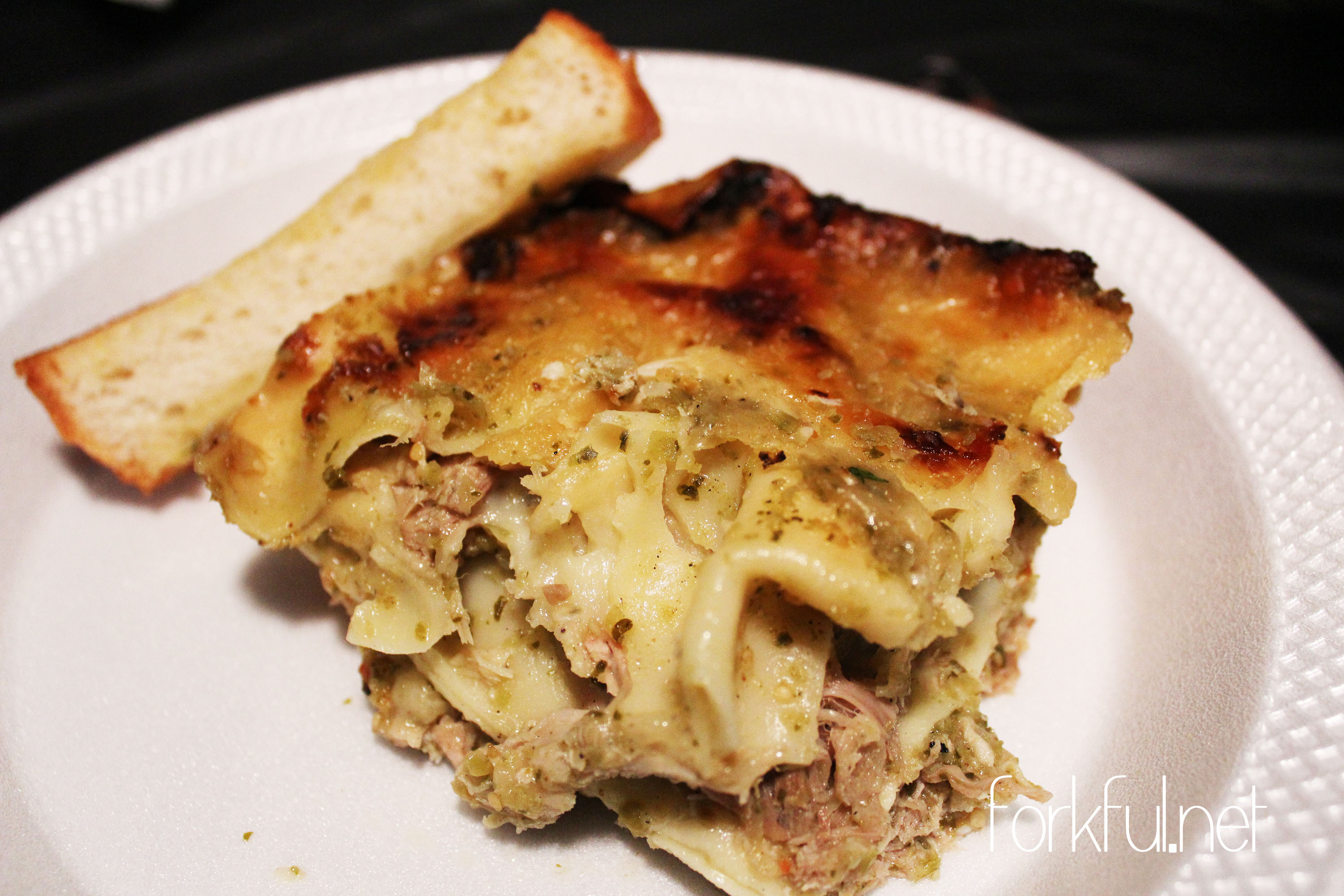 My mother also stopped by the Melao Bakery counter and enjoyed a Quesito and a Pastel de Guayaba. My mother gave the quesito high marks, which is high praise coming from someone who regards quesitos as one of her all-time favorites. One of my favorite Hispanic staples since I was a kid are pastries filled with a sweet, sometimes tart guava, but I didn't know how Melao's guava pastry would hold up against my expectations. One word came to mind after my first bite — heavenly. I'm was glad I was so thoroughly bowled over by this pastry! The delicate outer layers were light, flaky, and dusted with course sugar. The filling was evenly layered underneath all that delicate pastry crust for sweetness in every bite. My only regret was not buying two pasteles de guayaba!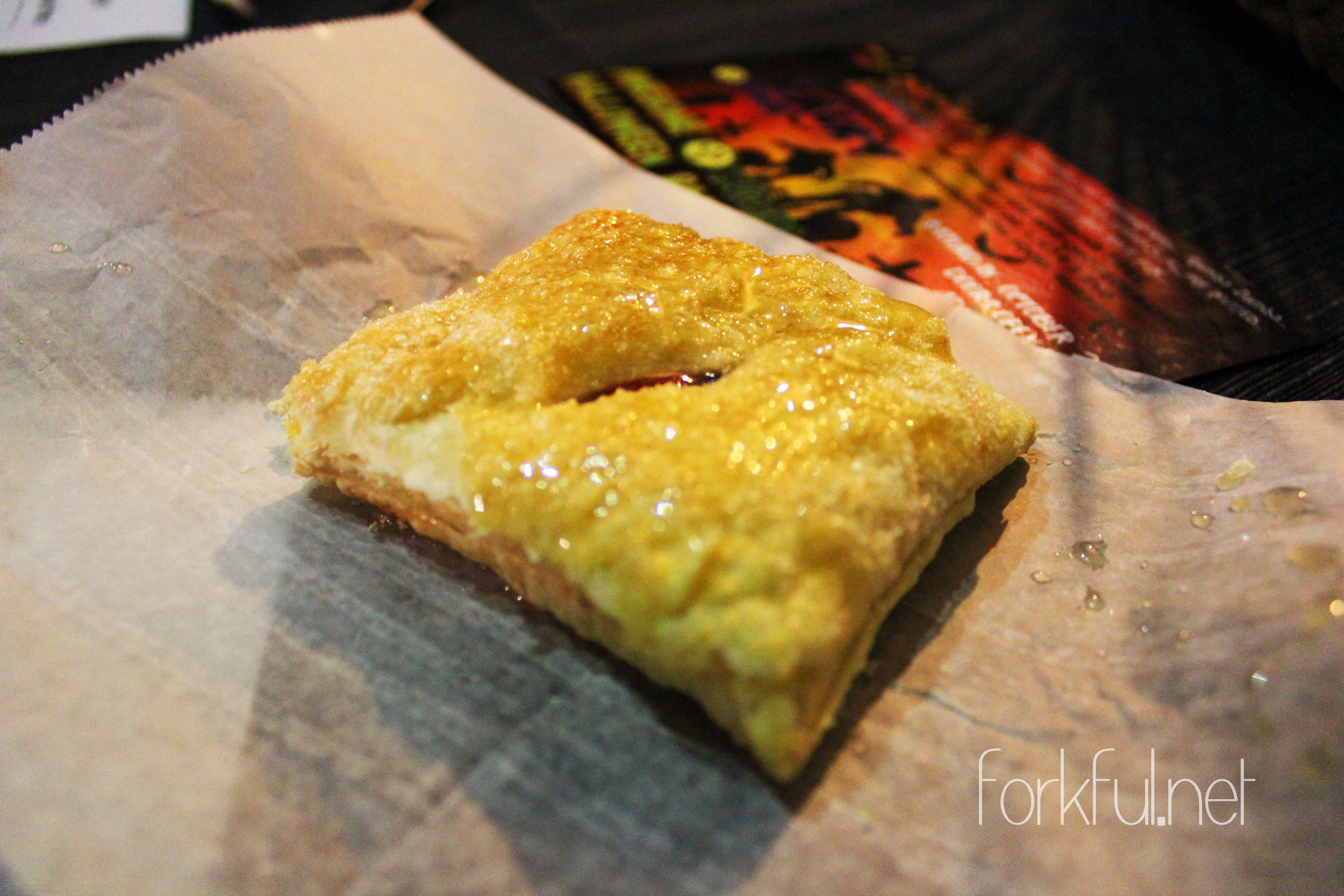 The last plate we managed to try was a Cevíche de Pescado, which was a very different take on cevíche from Cevíche House Peruvian Cuisine. The water, sour citrus flavors were accented by thinly sliced red onions. The fish was plump and juicy, but I wish the cevíche had more overall flavor. A few of the only flavors in the cevíche was the variety of corn served on the plate; large semi-sweet huge kernels and crunchy roasted kernels. I liked the nutty corn kernels, although after several bites of the dish no amount of roasted kernels could cut through the large pool of cevíche marinade on my plate.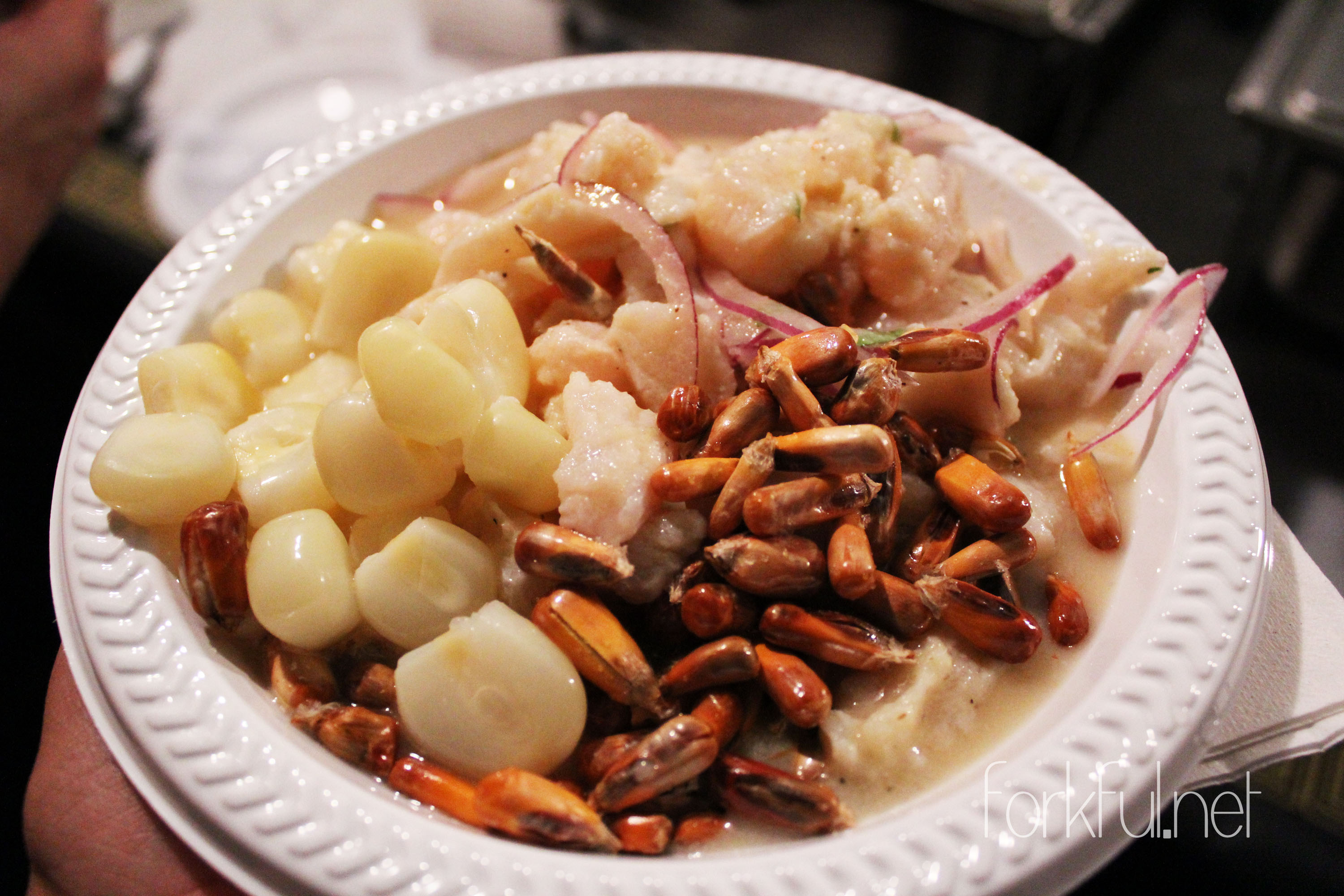 I wish the lines for Bongo's and Pio Pio were shorter, because I genuinely like the food from both restaurants. The down side was that everyone else looked like they had the same idea. The sidewalks were packed with music aficionados, food and beverage vendors, and artists like P.J. Brull with their artwork on display. The experience was definitely a festival atmosphere but also an overwhelming one. The opportunity to try so many local Hispanic eateries all in one place is fantastic, but due to the large crowds, visitors should only expect to try a few booths if only visiting the festival for a few hours during Grand Tasting night. At least I came away from the festival with a wealth of new restaurants to try!
Latin Food and Wine Festival • Facebook • Twitter