Jason Delacruz and many other Florida Gulf Coast fisherman want to change the way wild-caught fish are harvested from the Gulf of Mexico. Sustainable, safely-caught seafood is the focus. Uniquely numbered gill tags make individual fish easily trackable right down to the men who pull them from the water. Fisherman, dealers, and consumers can be certain of the journey their fish took from water to plate. Gulf Wild also incentivizes responsibly caught fish through a shared-catch program. When licensed fisherman stand behind their catch, unintentionally-caught fish numbers are reduced. DeLaCruz hopes the organization will "build value in genuine conservation."
Fulton's Crab House now features Gulf Wild fish on their menu gill tag and all. During a tasting several weeks ago, Fulton's featured a dinner with wine pairings to showcase the fish in all their buttery-textured glory. A bright Boston Bibb Salad with corn salad, green apple, and dried cranberries was served alongside a smooth Santa Cristina Pinot Grigio. The sweet citrus vinaigrette and fruit were accented by salty, creamy crumbles of Sonoma goat cheese.
A seared Gulf Wild Black Grouper was served with a splash of lemon buerre blanc, yet how a sauce that has butter and creme friache as two of its ingredients can be so delicate is beyond me. Romano Pecorino, Fontina, and herb panko hugged this little risotto rice ball for dear life, and although the crust was a bit too crunchy for me, the inside was addicting. The Frog's Leap Sauvignon Blanc from Napa Valley — a sustainable, organic white wine — stood up to the Grouper's butter sauce and fried arancini but was an acidic white that I left behind.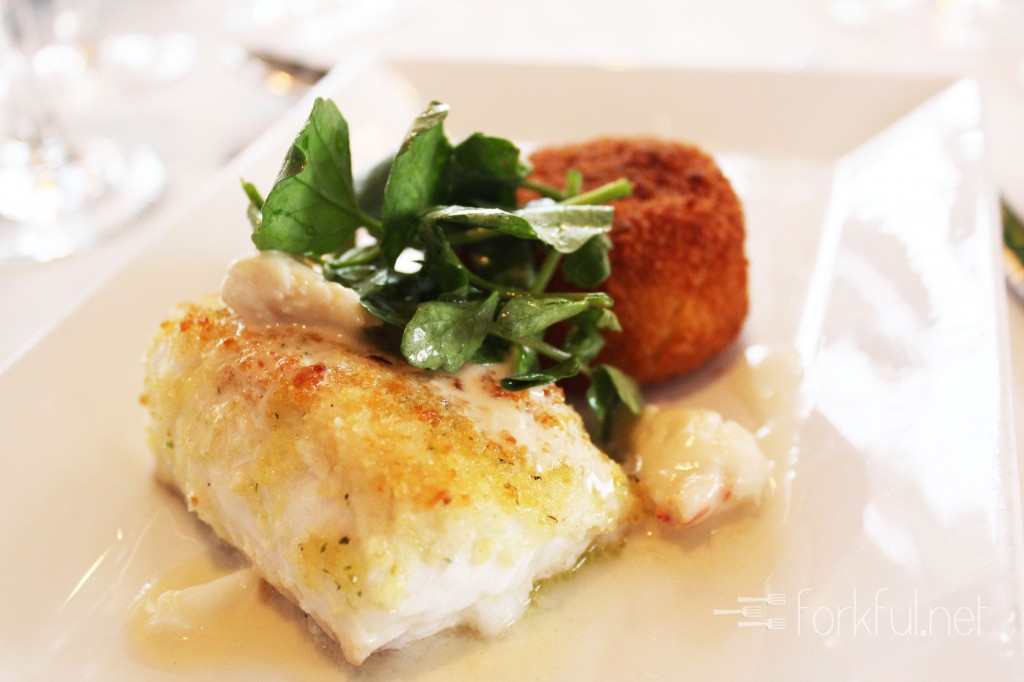 The second course was a succulent Gulf Wild Red Snapper that just melted instantly the moment I savored every bite. Fulton's housemade seasoning mildly spiced the dish, but was tempered by the Coconut and Galangal Leche and Jicama Slaw. A traditional seafood ceviche is one of my favorite salads, but the Heirloom Tomato Ceviche and Avocado Oil was outside my comfort zone. The expectation of ceviche is for a tangy burst of flavor and refreshing finish, but the tomatoes didn't have that familiar ceviche flavor story. This course was paired with a Carmel Road Chardonnay from Monterey County, which had an interesting, crisp acidity.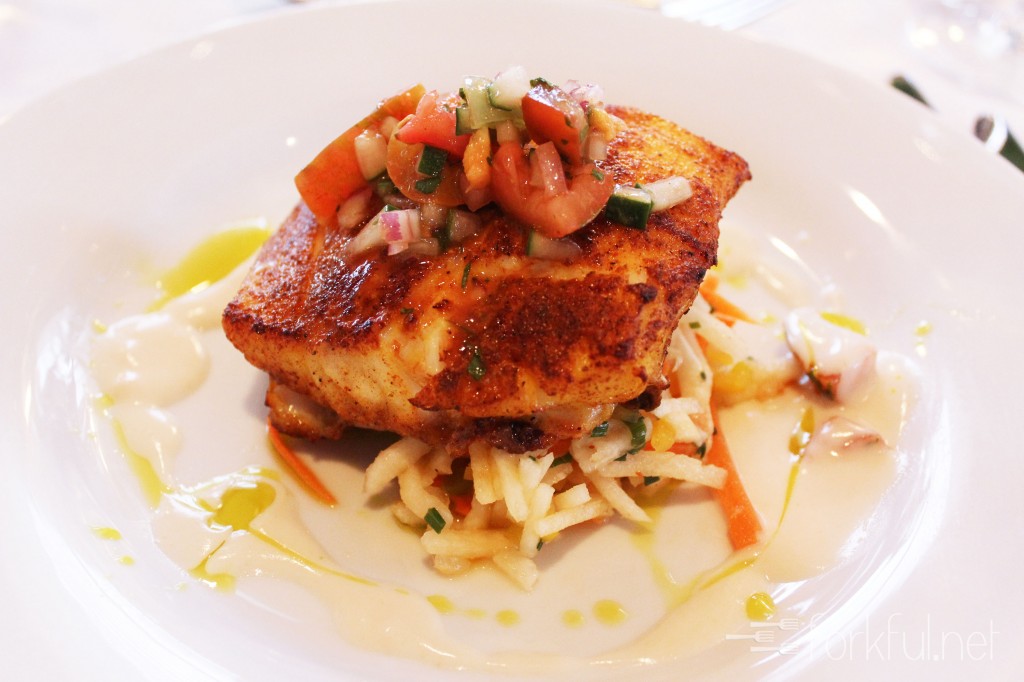 When Adam and I tucked into the Artisanal Cheese Platter, we were both amazed and bewildered. Amazed by the light sweetness of the Fresh Fig contrasting beautifully with the saltier cheeses, and bewildered in a good way by the sweet, grainy White Stilton with Lemon Peel. I need more cheeses with candied fruit peel in my life. A Kaiken Malbec from Mendoze, Argentina — one of my favorite kinds of wine — brought a blush of blackberries and  minor spice to the table. The olives overpowered the rest of the platter, while the figs and cheeses disappeared.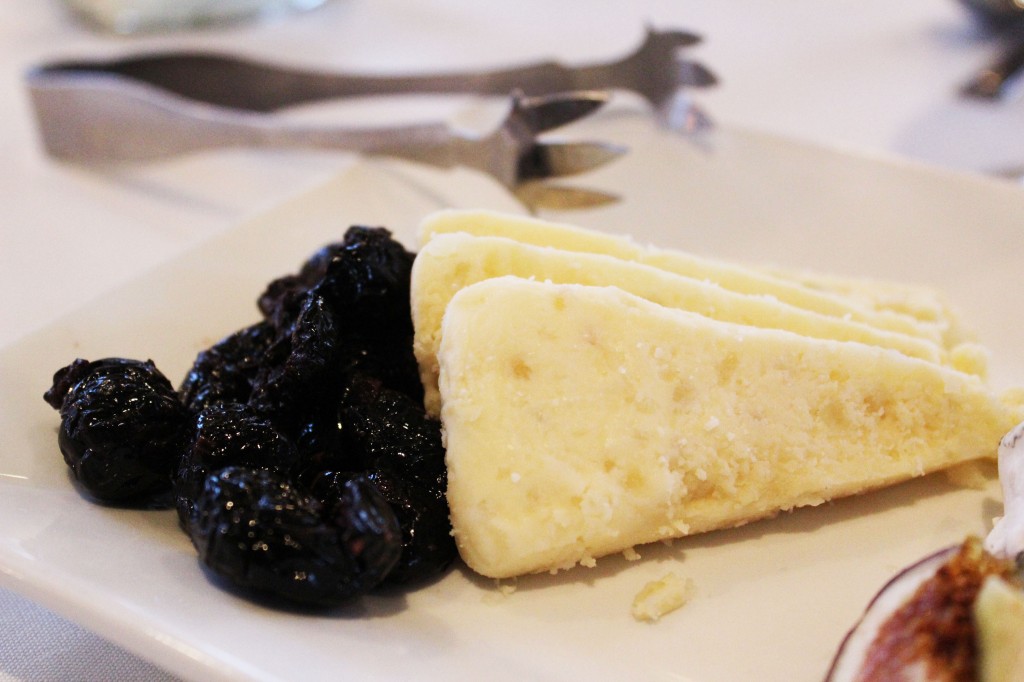 The dessert course, a Charcoal-Grilled Georgia Peach over a thick slice of Bourbon French Toast with Mint Syrup topped with Vanilla Mascarpone. The peach was nicely caramelized, which I expected to dominate the plate, but the French toast turned out to be the centerpiece. My bites were carefully constructed of equal parts French toast, peach, Mascarpone, and mint syrup otherwise the toast overpowered mt taste buds. Still, an amazing way to end a meal with a few sips of the fruity Concha y Toro Late Harvest Sauvignon Blanc from Maule Valley, Chile, with touches of papaya.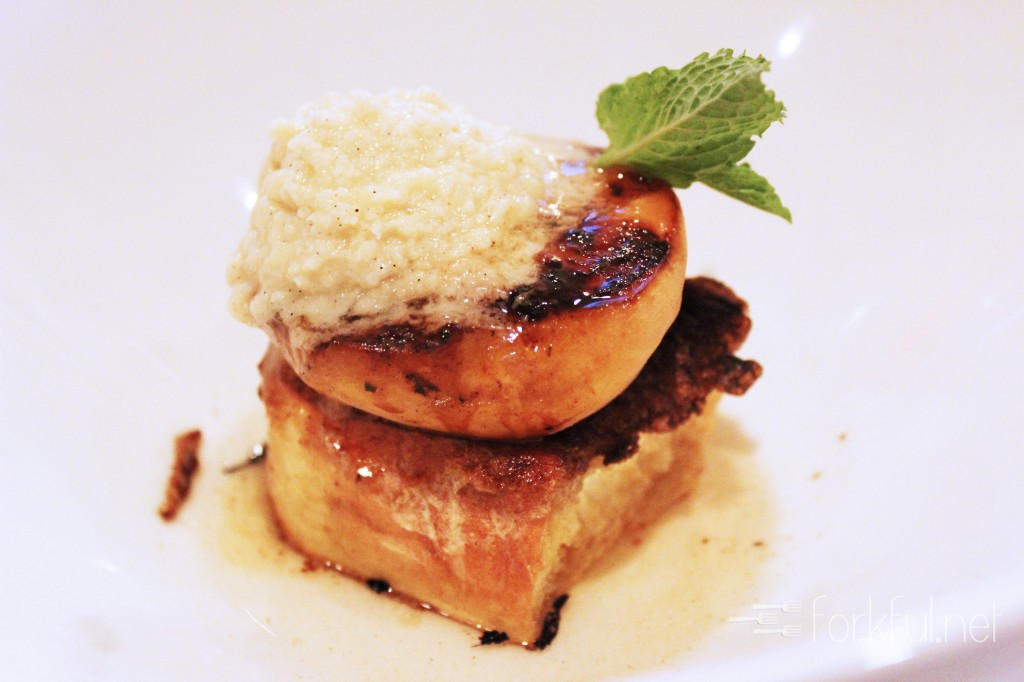 Look for Gulf Wild offerings on Fulton's menu as well as other menus. Fresh From Florida continues to sponsor Gulf Wild and their mission for certainty in sustainability. Until then, one Forkful reader will randomly win a jar of  Executive Chef Mark Boor's housemade all-purpose seasoning. The seasoning is not sold anywhere and is used in many signature dishes at Fulton's Crab House. [highlight color="eg. yellow, black"]Win the giveaway by posting one comment to this post with the name of your favorite fish entrée. [/highlight]
[highlight color="eg. yellow, black"]Deadline: August 24, 2012 [/highlight]
Good luck everyone!
Update 8/25/2012:
Anna-Marie is the winner of this week's giveaway per Random.org! Thank you to both Anna-Marie and EatingWDW for entering. I will email the winner shortly. 😀
Fulton's Crab House • Yelp • Twitter • Google Maps
T: (407) 934-2628
Disclosure: The food and entertainment mentioned in this post was paid for by Fulton's Crab House, although the views and opinions expressed in this post are purely my own. This post was not reviewed by Fulton's Crab House in any way.