Domu is also coming up on their 1st year anniversary this October, and their izakaya vibe is still equal parts chill and thrill.
It's adjacent to East End Market, one of the beating hearts of Audobon Park. The gilt lettering, soft lights, and craft cocktails are a honeyed hello. House-made and Locally Sourced are Domu's calling cards. The KFC (Korean Fried Chicken) and ramen are the main events. And if you're lucky, you have room for a fruity pebbles-laden ube soft-serve cone.
Below are just a few past favorites Mr. Forkful and I have gleefully devoured, although what I love the most about Domu is their every-evolving food and cocktail menus. They keep some favorites, like the KFC, but they haven't stopped creating challenging and surprising menus with some fun Japanese-inspired eats.
The KFC
Double-fried and glistening, this Korean fried chicken was everything fried chicken should be and more. Bonchon Chicken eat your heart out. When we sprinkled some chili magic on those wings it was like powers combined—the salty, juicy, and crunchy harmony was instant. Oh and the butter sauce too! If you're a fan of crunching on the bones and cartilage, these wings made it easy as the flavor found its way into every last morsel.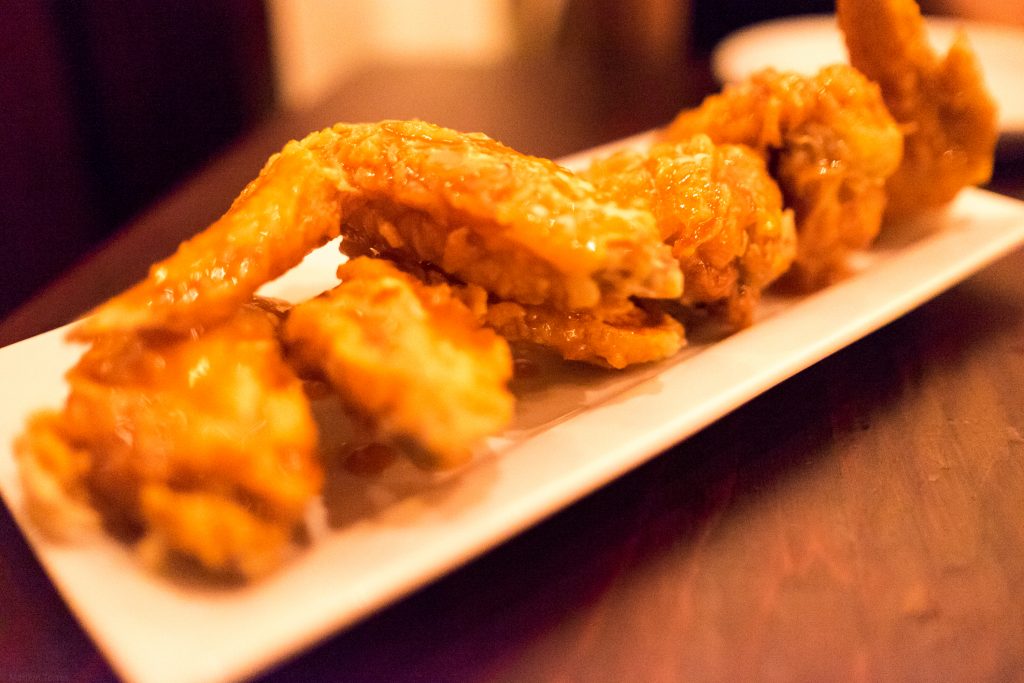 The Tsukemen
Tsukemen (dipping ramen) is usually seasonal at other places because it's room temp noodles served with piping hot dipping broth, so it was one of the first things we tried during the cold months. The noodles and veggies were served in a separate bowl, and the broth was a spicy tonkotsu reduction with a chashu option. When do we add on chashu? Always. An ajitama brûlée (marinated hard-boiled brûléed egg—salty-sweet amazing!), fried, garlic, scallion, and lime finish this broth bowl off with a punchy spice. While this one's off the menu, a few of the elements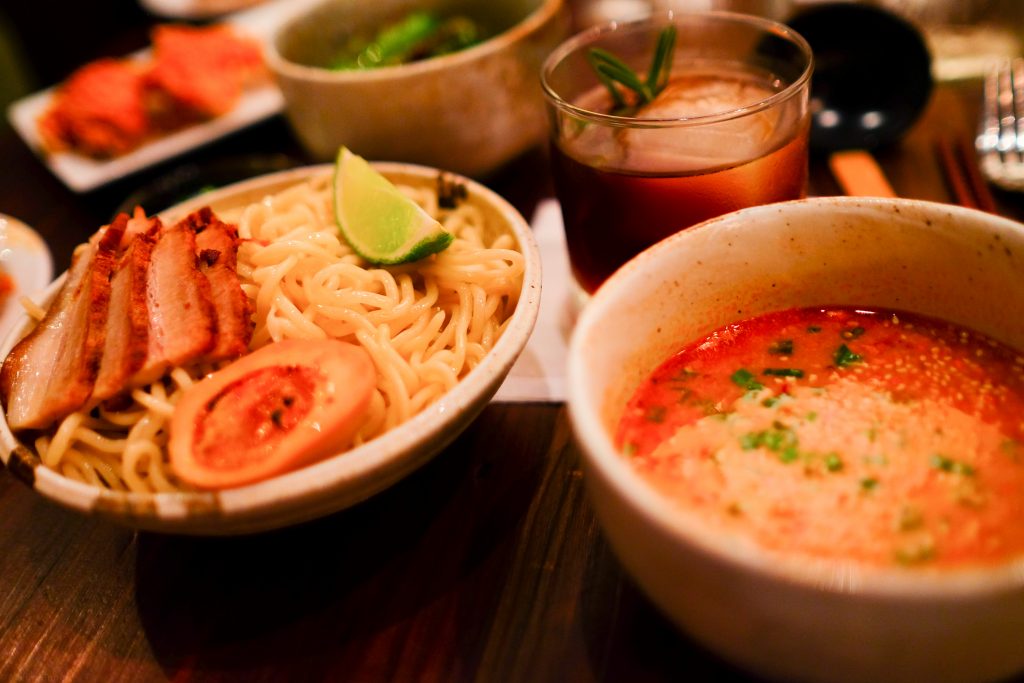 The Mazemen
This ramen had me at uni and pancetta. Then, a heaping bowl of fresh noodles hits our table and I quickly realized this wasn't like any other ramen I've ever had. The broth was absent, and in its place was a sake bechamel sauce. A side plate of roasted bone marrow was placed to my left with instructions—scoop out the bone marrow and gently mix it into the ramen. What happened after that? Magic happened. The uni and bone marrow melted into the ramen and suddenly it was Thanksgiving on my side of the table. I gave thanks for all of my life decisions that led me to this bowl of ramen. The Mazemen is no longer on the menu but order the Uni Pasta, its luscious spiritual successor.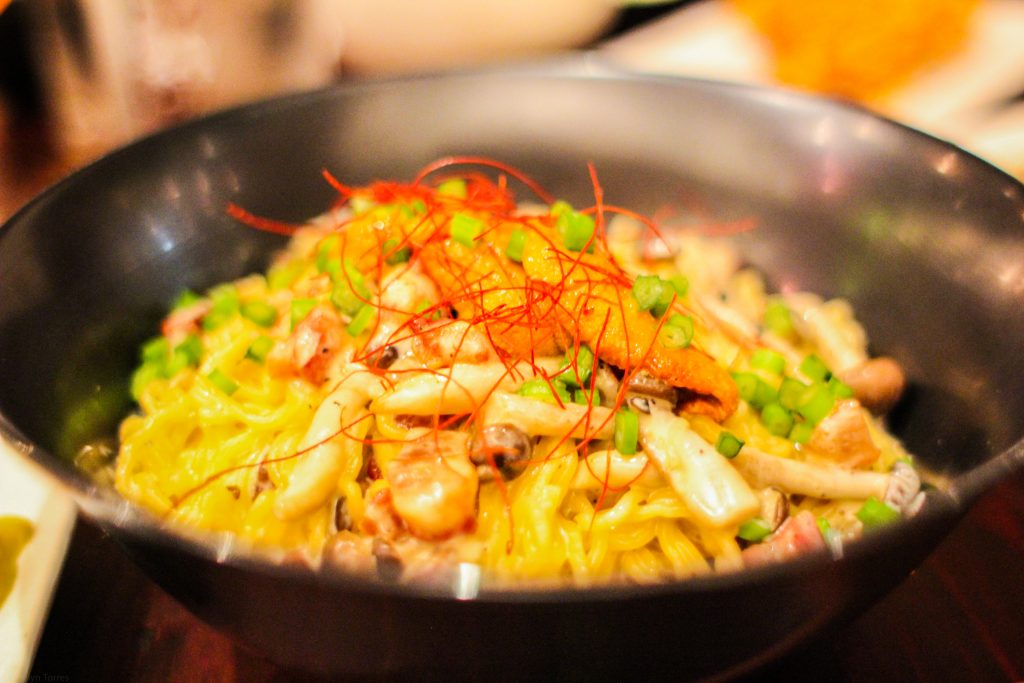 Hinomaru
At the core of this cocktail are the caramel and vanilla notes of Mars Iwai Japanese Whisky, something I hadn't really seen very often outside of Japan. The bitter Aperol and herbal Chartreuse tied together with the lemon make for a bright drink for any palette. If you like pucker in your glass, that is.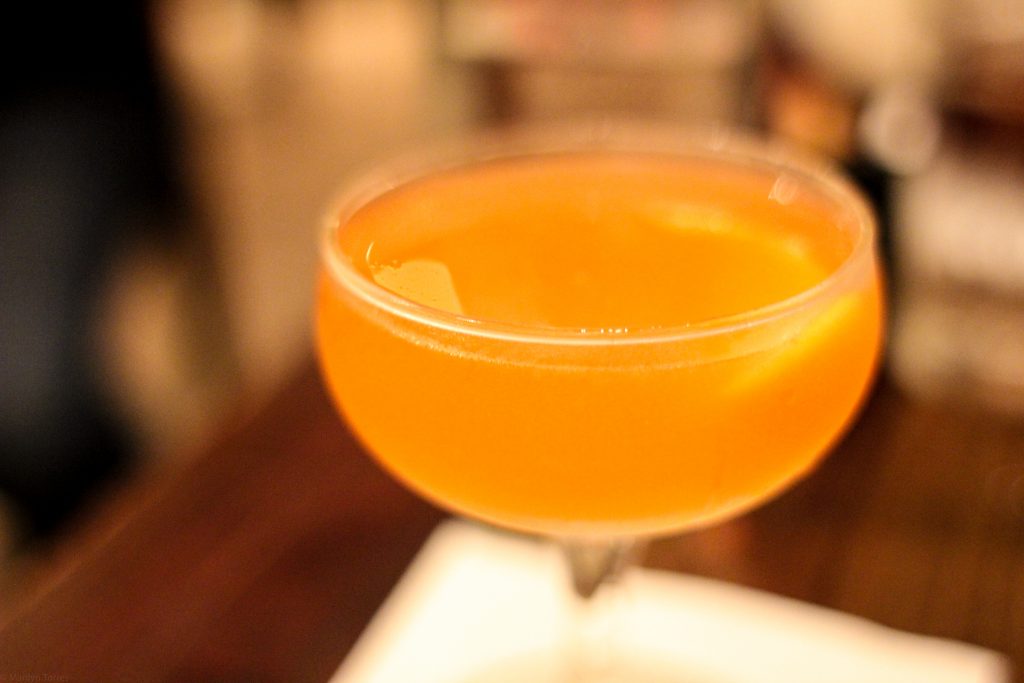 Kohii
Mr. Forkful and I are Lineage fiends, which made this cocktail choice a no-brainer. The bases for this drink is a Lineage Cold Brew Black Coffee and Mars Iwai Japanese Whisky. I was onboard until the Cynar and Fernet Branca, but the rosemary Demerara syrup smoothed out the bitter edges just a bit. This cocktail was a definite sipper, but what a sipper!