MEET PATTI
The Dessert Lady, Ms. Patti Schmidt, has always had epic confections at her bakeries — every cake is moist, popping with flavor, and topped with the creamiest of frostings. No chalky fondant here, frosting fans! Orlando has seen two Dessert Lady locations close, but one re-opened late last year on Restaurant Row in Doctor Phillips.
EXCITING NEWS
The Dessert Lady is back full force. Sans the complexities of running a full restaurant, Ms. Schmidt now has time to create more brilliant confections for all her loyal fans and new converts. She also plans to host monthly Eat Tweet Party events! Also look for the new Dessert Lady Food Truck, which will ferry her signature baked goods around the Central Florida area in the coming months.
EAT TWEET PARTY
Julius (Droolius), Rashmi (Primlani Kitchen), Chris and Ann (Eat Local Orlando), Unique (ChattyBeeCreative), and The Feisty Foodist were several other local foodies who met up at The Dessert Lady Doctor Phillips to savor Sweet Vanilla Snow Cupcakes swirled with Twitter Blue Cream Cheese Frosting and White Cream Cheese Frosting — yes, cupcakes are on the menu if you're not feeling up to tackling a whole delectable slice of cake. (I'm a fan of the Sampler Platter; any four slices of cake for $20.00.)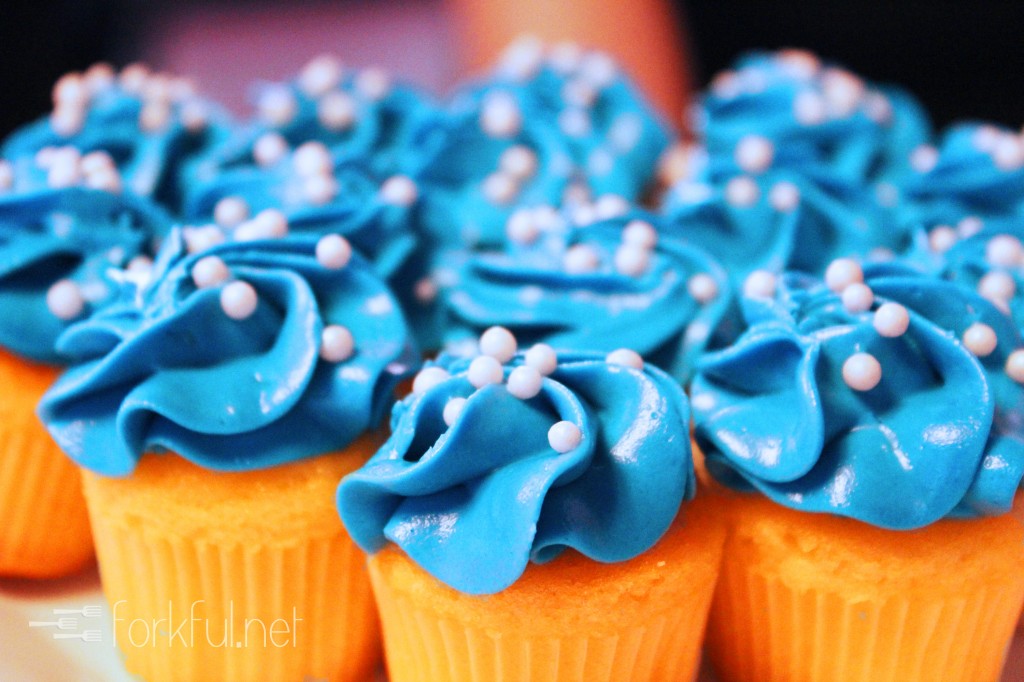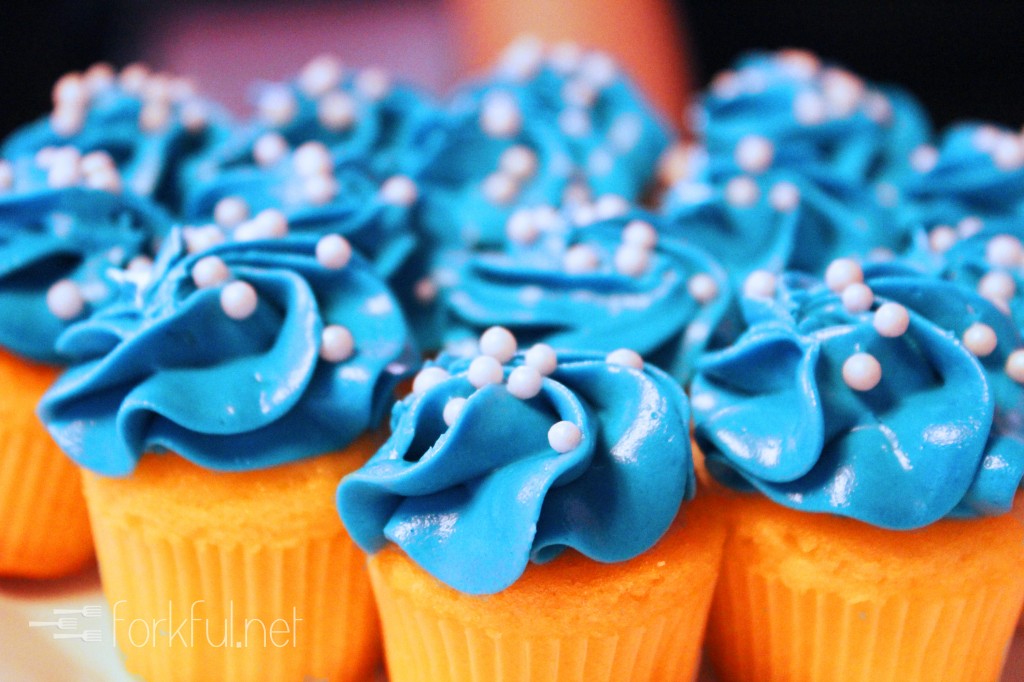 Adorable Scottish Shortbread Cookies decorated with cream cheese frosting and Twitter birds chirped for our attention. Buttery and soft, these little cookies would go well with one of Dessert Lady's own house roast coffees. The Decadent Chocolate Cake with Creamy Cannoli Filling packed a little surprise — little chocolate chips in the cream! There was no other way to eat this cake other than slowly, taking care to savor the richness of the dark chocolate cake and cannoli cream. A blue and white cream cheese Twitter-inspired frosting also adorned this fab cake, which was divided at the end of night. A happy Mr. Forkful was happy to help me out with my slice when I got home.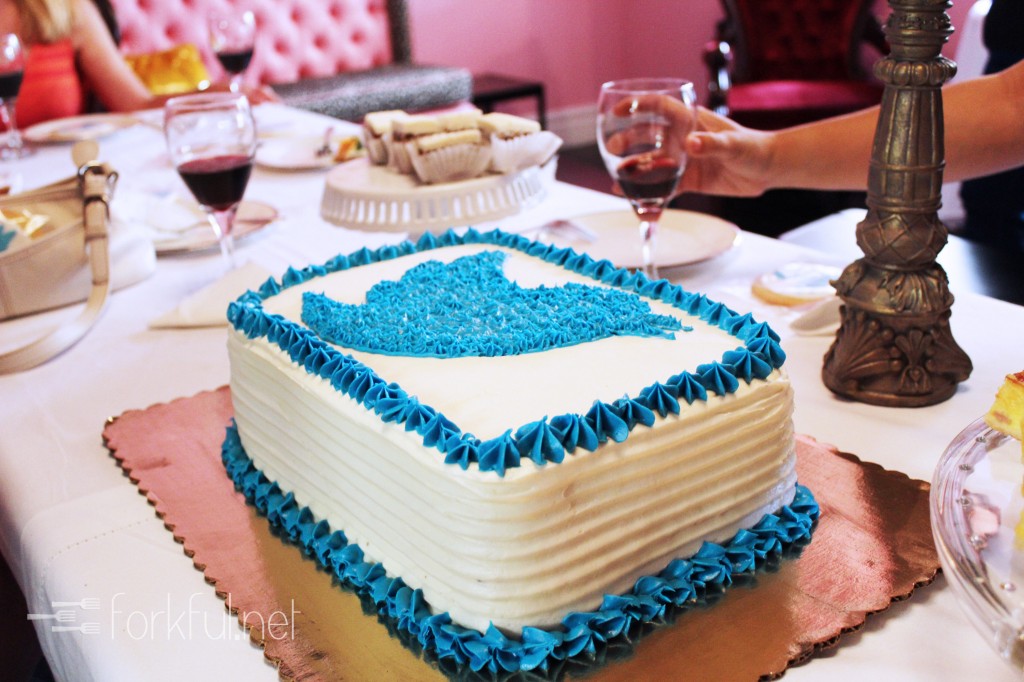 The cake jewel of my night was actually half cake — the Fudge Ripple Bread Pudding. Let that sink in. Fudge Ripple. This two-layered treat is bread pudding topped with chocolate cake, drizzled in fudge, and served warm. I almost became a member of Jeff Houck's Plate Lickers Club.
All of us geeked out over our latest food exploits, movies, and television over some of our favorite cakes in Orlando with a little wine and coffee on the side. I can't wait to do it again!
Want to eat, tweet, and party with us too this June? Follow The Dessert Lady on Twitter to learn about these fun themed events and hashtag your sweet DL treats with #TheDessertLadyFL. Remember to also check in on Foursquare, where I proudly wear the Dessert Lady mayoral crown.
The Dessert Lady • Facebook • @TheDessertLadyFL • Google Maps
Phone: (407) 999-5696
Disclosure: The food mentioned in this post was provided by The Dessert Lady, although the views and opinions expressed in this post are purely my own. This post was not reviewed by The Dessert Lady in any way.