Pastry chefs, cake artists, and other chocolate and sugar artists—over 10,000 attendees—are converging on Orlando, Florida to exhibit their skills and share their craft through food competitions, demonstrations, and panel discussions from October 13 through October 15. And the best part is, tickets are open to the public. Day passes pre-sale for USD 30 and are USD 40 at the door.
Live Theatre Main Stage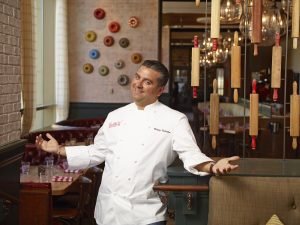 I'll be live-tweeting and instagramming as "Cake Boss" Buddy Valastro, Food Scientist and cake design authority Mich Turner, and Food Network Sweet Genius and couture cake design master Ron Ben-Israel headline on the live theatre main stage. The main stage hit parade will continue throughout the 3-day weekend as led by toastmaster Retro Rad Chef Emily Ellyn. Chef Nancy Fuller and Natalie and Dave Sideserf of Food Network's "Texas Cake House" will also be sharing their protips at the Fair.
Presentations, Seminars, and Demos
Domino Sugar plans some sweet presentations, business seminars, and demonstrations include Erin Gardner (Erin Bakes), Paul Bradford, Shawna McGreevy, Avalon Yarnes, and Edwald Notter. Amongst the 100+ hands-on classes and demonstrations, I'm going to try and check out some glossy Korean buttercream flower work by the Lucia Im.
VIP Meet and Greet
Food fans can also get VIP Meet and Greet tickets (USD 125), which include appetizers, cocktails, and selfies with the Satin Ice Artists of Excellence and Buddy Valestro, Mich Turner, and Ron Ben-Israel. I'm also a food competition die-hard and there's plenty to see including novelty, sculpted, and wedding cake competitions as well as the Live Global Cake Challenge (October 13) and Live Chocolate Challenge (October 14).
Sugar Art Fashion Show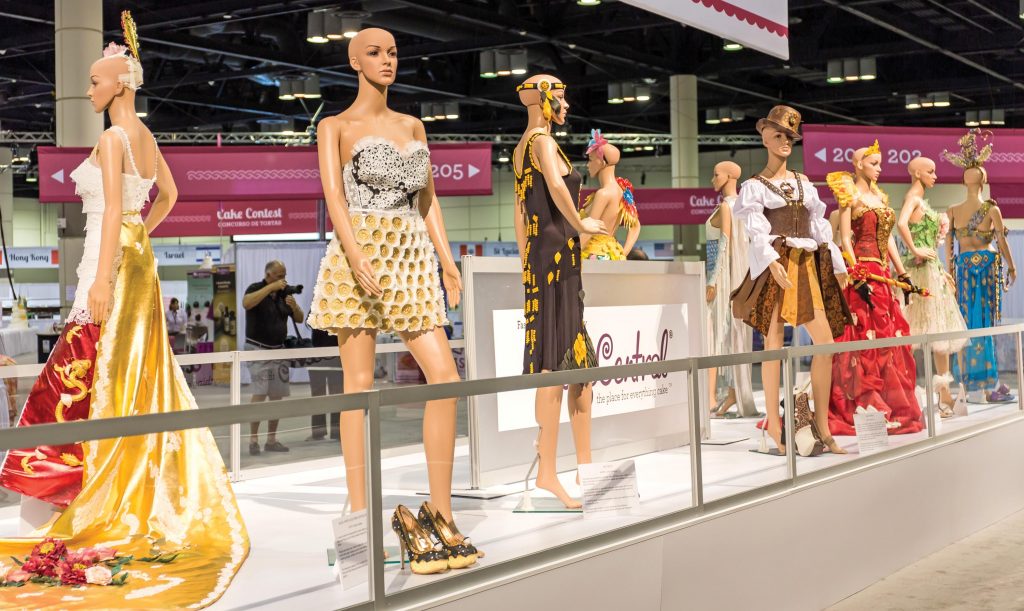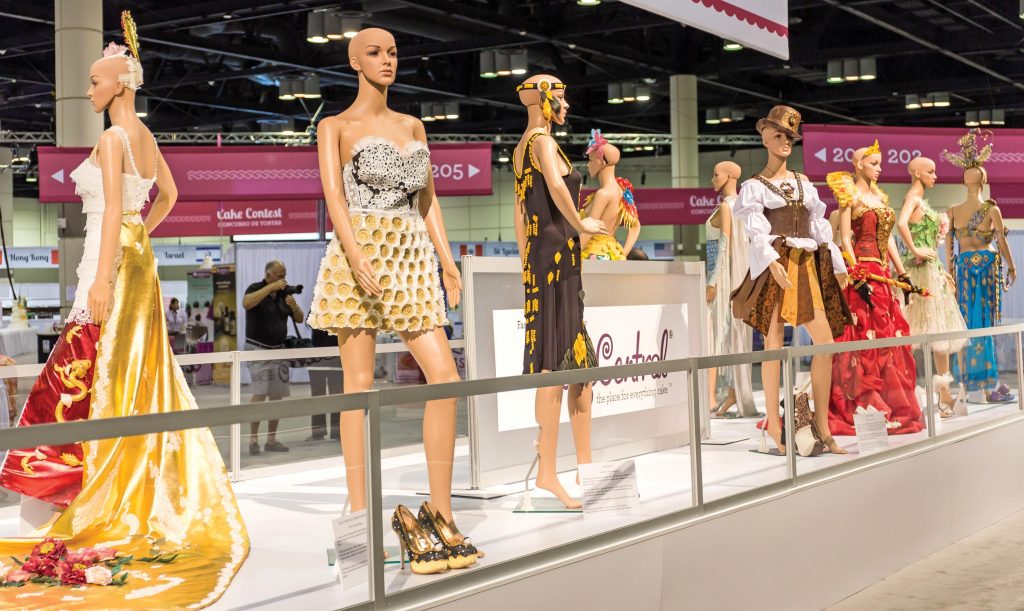 Also, don't forget the Sugar Art Fashion Show—edible fashion pieces crafted by cake, sugar, and chocolate artisans will glide down the catwalk for a good cause: Second Harvest Food Bank of Central Florida. Every ticket (USD 125) to the fashion show purchases USD 90 worth of groceries for people in need including families, seniors, and veterans.
Follow the Sweet
Keep track of all things Cake Fair by following the event on Facebook, Instagram, and Twitter (@cakefair). For more information, visit www.cakefair.com. And don't forget to keep an eye on my Insta and Twitter for some Cake Fair fun too. I'll be sure to report back on all things sweet and sculpted during and after the Fair.
Disclaimer: I am a Digital Ambassador for The Americas Cake Fair, and in exchange for my time and efforts in attending the show and reporting my opinion within this blog, The Americas Cake Fair has provided me with complimentary tickets and other exclusive opportunities. Images were provided by Cake Fair.