The Food Blog Forum attendees took a break from learning for a mini Party for the Senses in the World ShowPlace, which is located inside Epcot in that odd little gap on the right just after the Canada Pavilion. The building beyond the gates is an event space for anything from galas, to luncheons, to meet-and-greets with adorable Pixar pals like Mr. Fredricksen, Russell, and Dug. (i.e. Pixar Weekends 2011 Photo 1, Photo 2, Photo 3)  Representatives from Walt Disney World Resort restaurants, Pavilions, and resorts offered selections from their menus.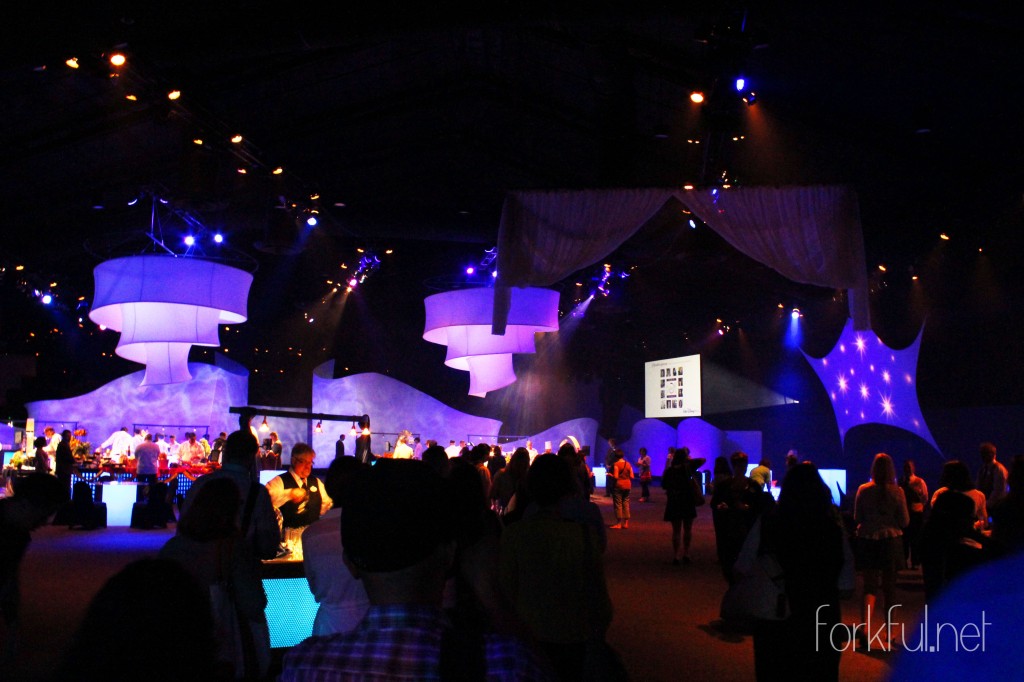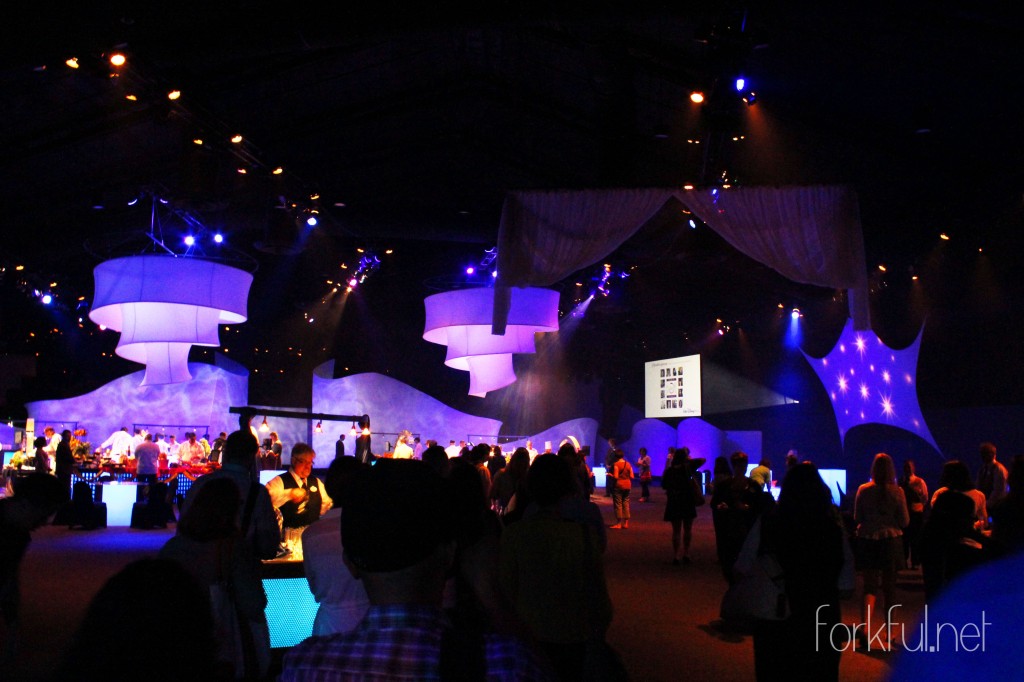 I was attempted to start modestly at Disney's Animal Kingdom Kidani Village's Sanaa table with chutneys and Pappadam Bread, which I also call consistently irresistible. The chutneys ranged from mildly tangy to spicy. Among Sanaa's breads, the Pappadam was one of the most addicting with its super-light, crunchy texture. The Pappadam and Basmati rice also helped cut through the spicy cauliflower.  But once I saw the six-tier wonder of sculpted sugar and cake covered in Mickeys, there was no turning back from the dessert table.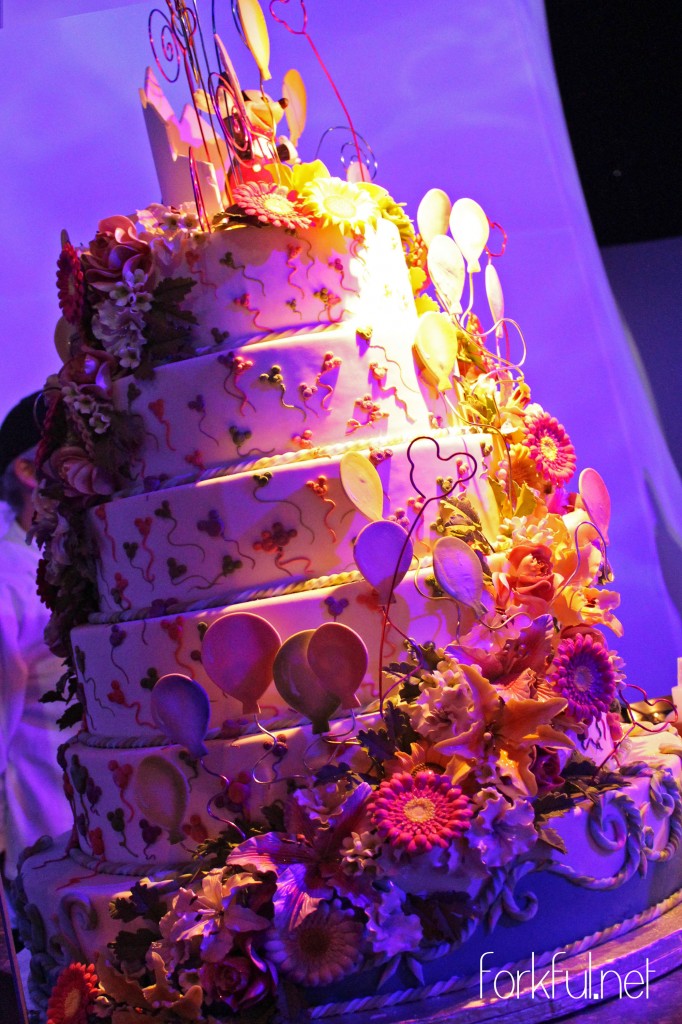 One of the most memorable treats — mainly because I usually do not like rice pudding — was the Green Tea Rice Pudding from Chef Jeff Barnes and his team at Disney's Contemporary Resort. The smooth consistency on top made the layers soft, chunky rice granules a surprise, and the green tea flavor wasn't really sweet at all. Instead, this pudding was a near-savory treat that reminded me of a few Thai rice desserts I've had in the past. The rice pudding was a fun little swan dive into something I thought I knew but now see in a tasty new light.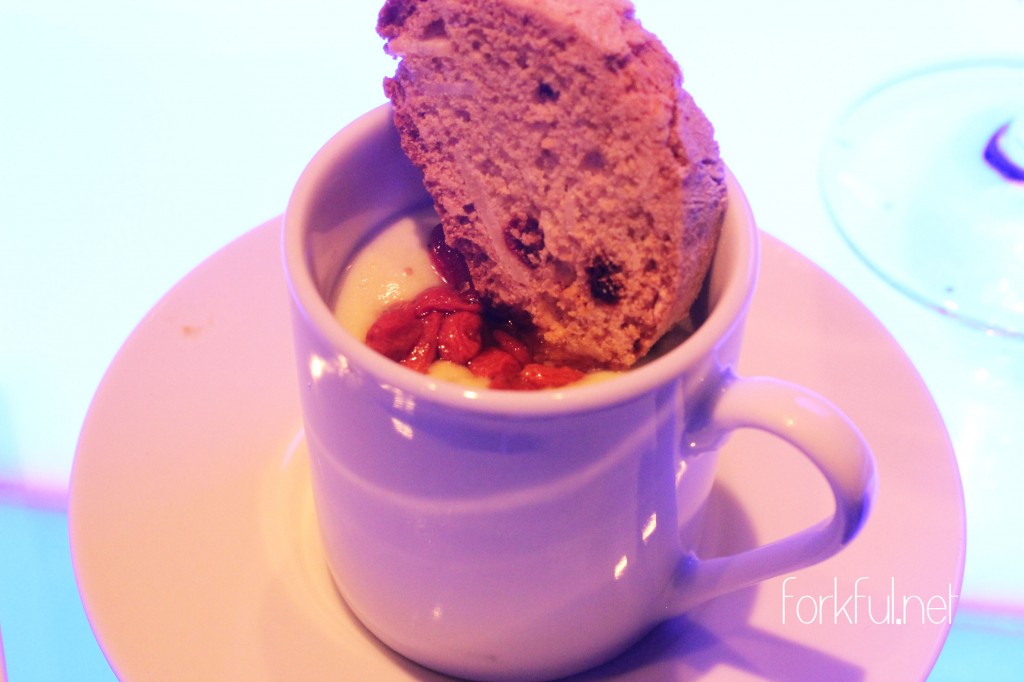 Although I've had nitro-infused beer before — creamy consistency with micro-bubbles — I had not had the pleasure of tasting a drink like this Nitro-Infused Pomegranate Vanilla Lemonade Cocktail by Chef Matt Maslowski. I won't pretend I know the specifics of this molecular gastronomy technique, but I do remember that there was some kind of liqueur extracted from the vanilla. I'm glad I only had one of these!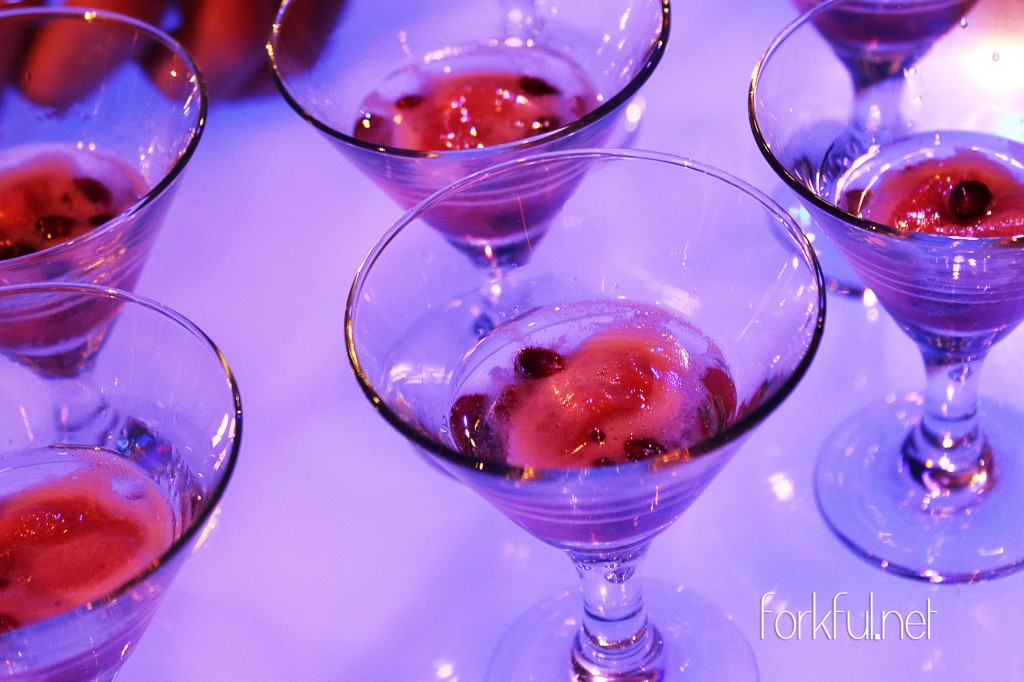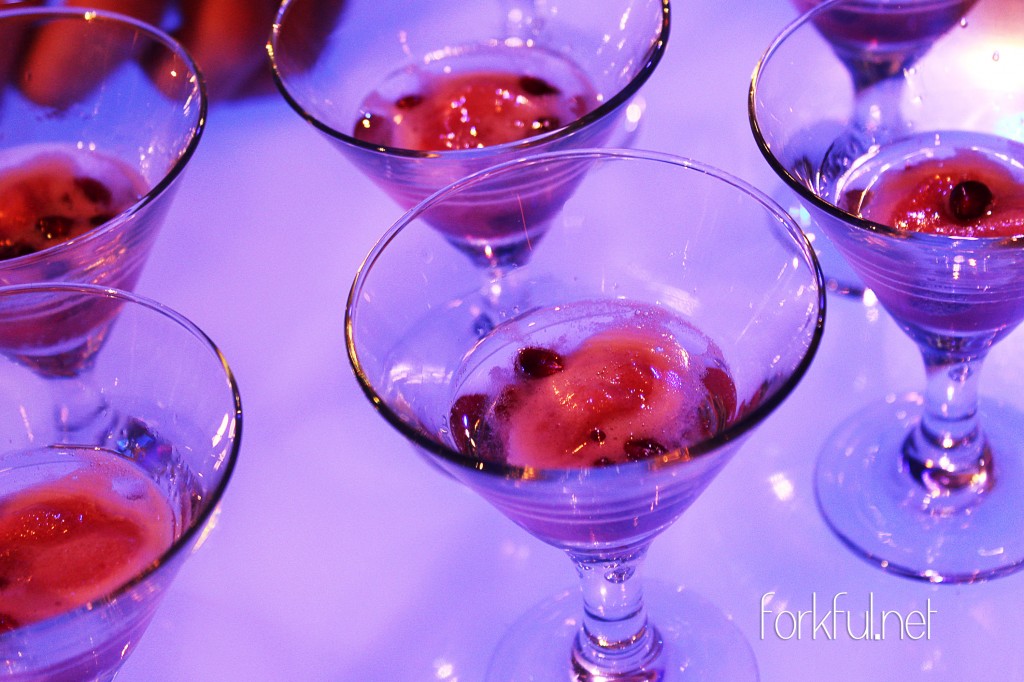 This fabulous lunch ended as soon as it began, and it was time to head back to the Odyssey for round table discussions. The Food Photography and Food Styling Live Demonstration by Diane Cu and Aran Goyoaga was a mixture of science and art. Filters, lighting, computer, camera — the ladies had it all covered. And when in doubt? More natural light! I'm going to have to start visiting restaurants for earlier dinners and sit by windows.  Elise Bauer also introduced a valuable blogger resource, FoodBlogAlliance.com,  during her talk regarding copyright issues. (There's a neat how-to about how to make a cooking video on the site right now that's a can't-miss!)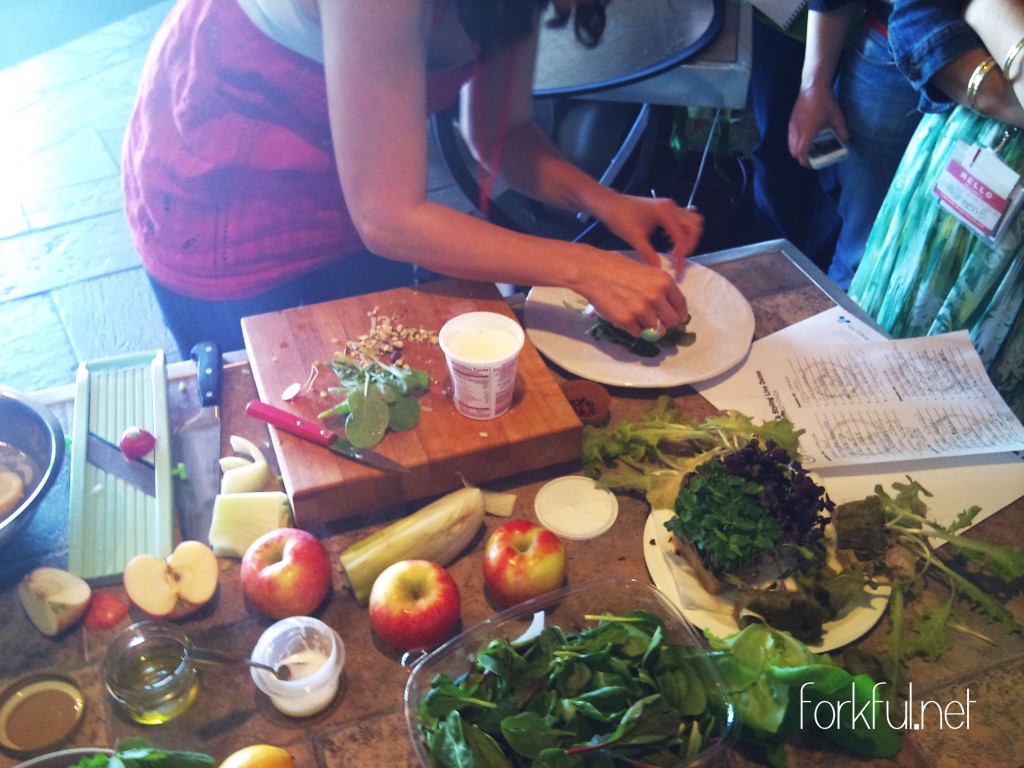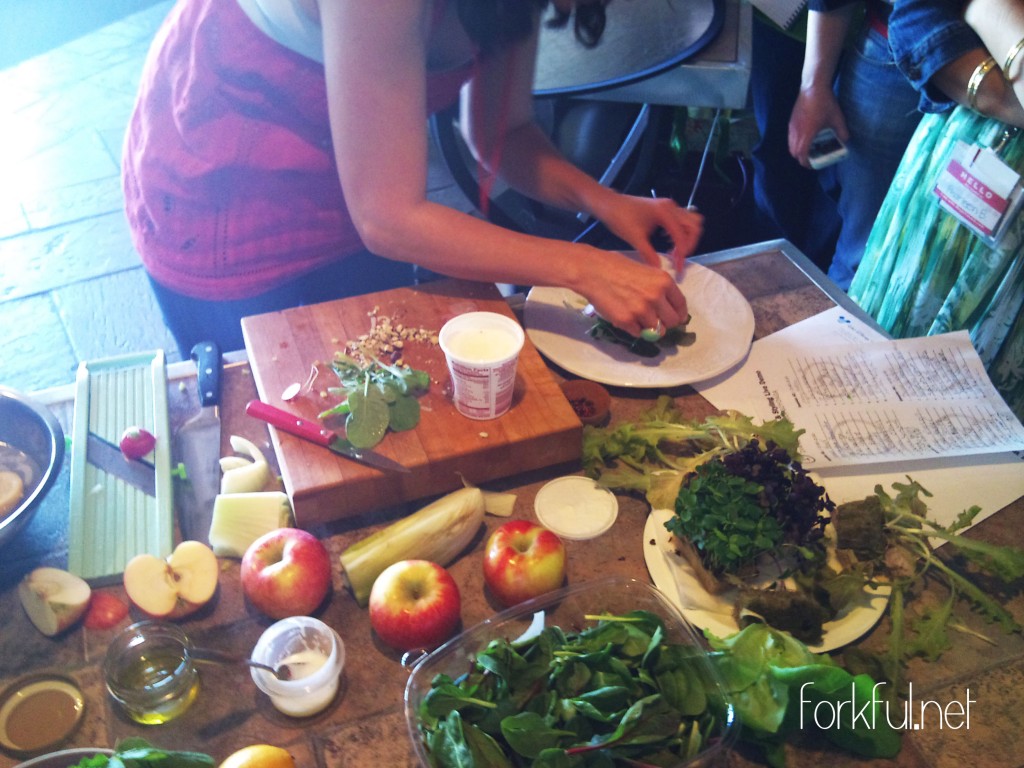 I got to know Lisa (Wine with Lisa), Yelena (Cooking Melangery), and Gretchen (What a Healthy Family Eats) through the end of the Forum and the Illuminations: Reflections of Earth dessert reception. The view of Illuminations was the best I had ever seen, and since the forum was on Saint Patrick's Day, all the desserts were decked out in green. There were tales of a Guinness ice cream with bacon brittle, but stuck to the creamy pie push-pops instead. The Irish Car Bomb Parfaits weren't exactly hit with me; something about the foamy texture and barely sweet flavor just did not make the best impression. The other reason could be that I can't finish an Irish Car Bomb to save my life.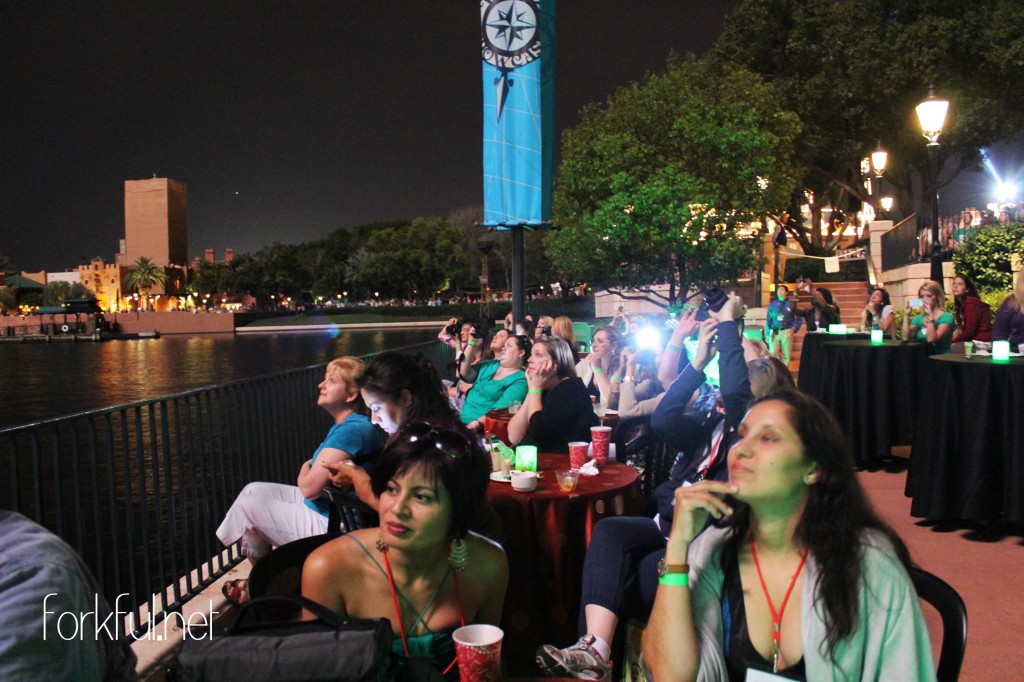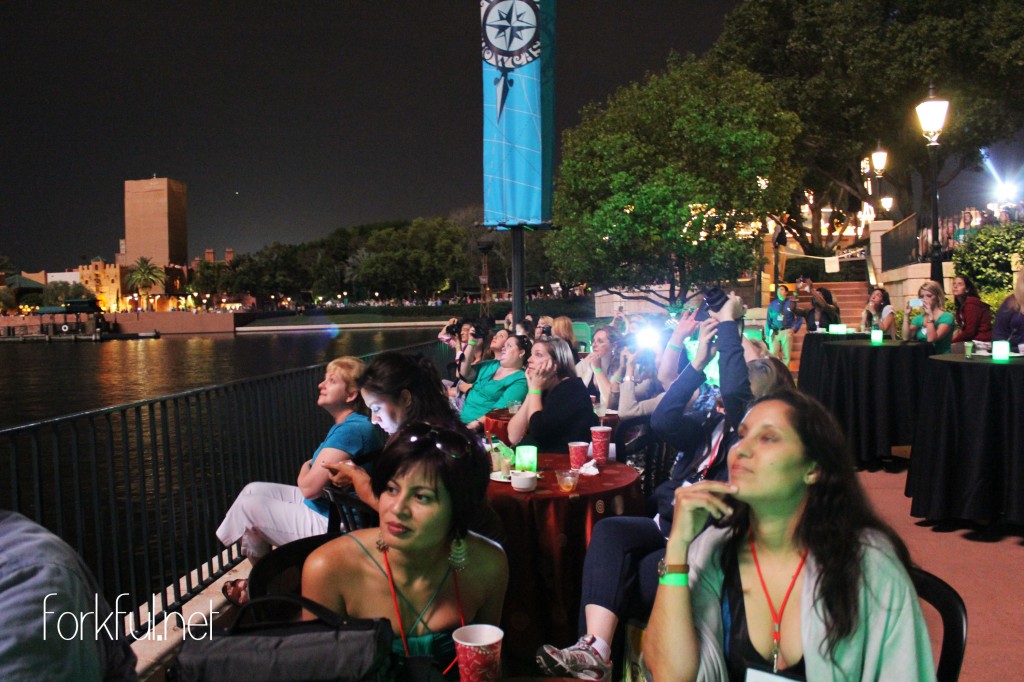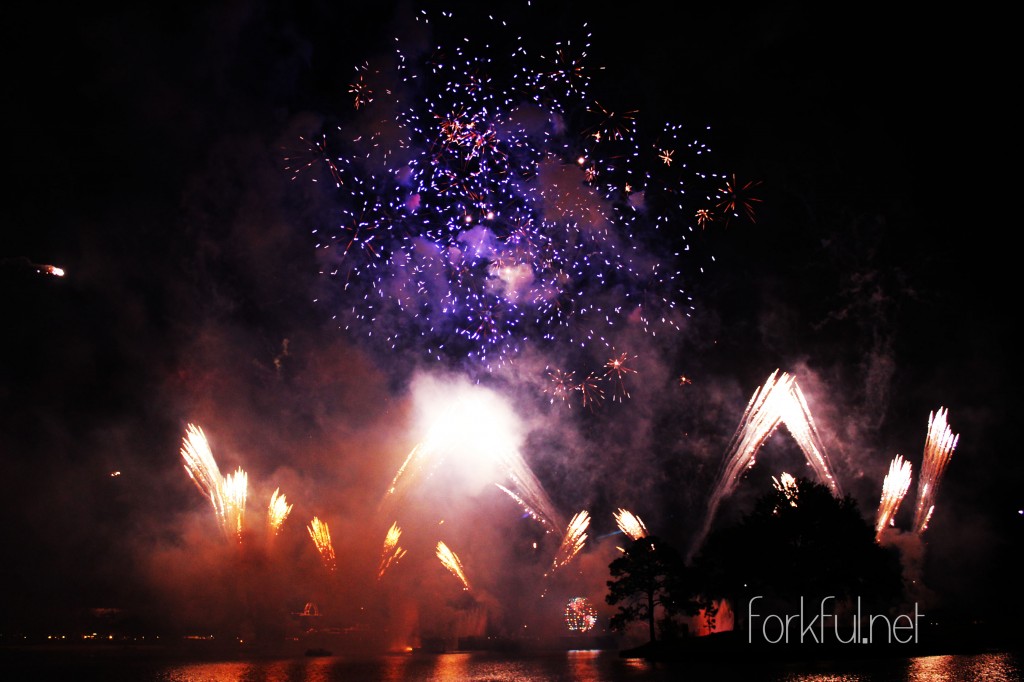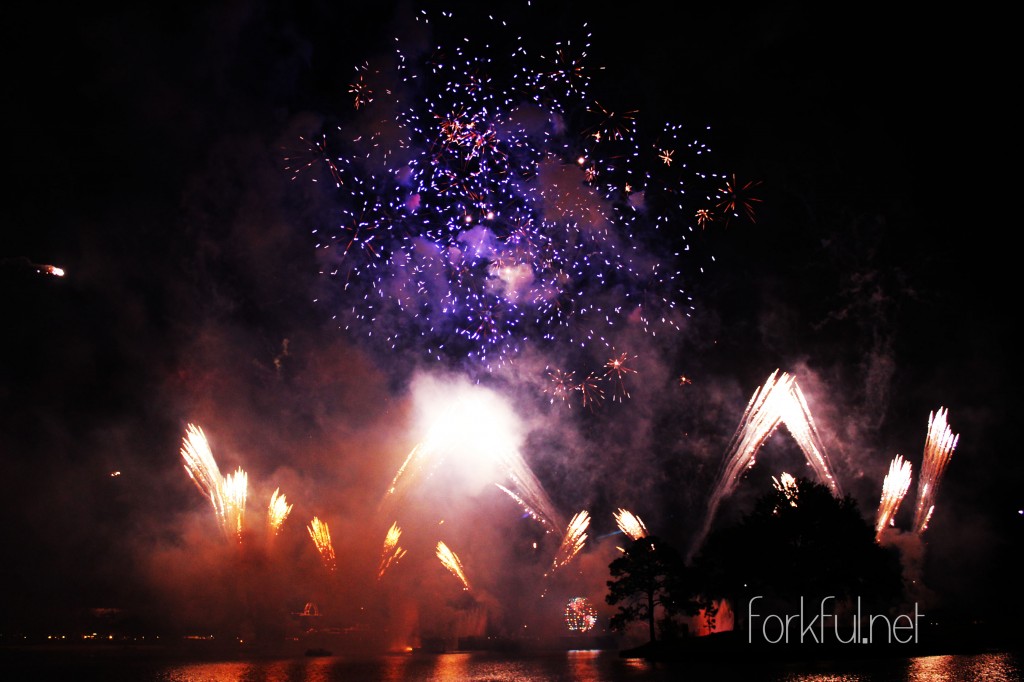 Whole Foods at Doctor Phillips Crossing gave all food blogger attendees a proper send-off with a breakfast brunch prepared on-site and served outside in the beautiful Florida weather. The Banana Nut Stuffed French Toast was a few bites of caramelized heaven, which led me to improvise a similar breakfast at home the following weekend. On the other hand, I have to revisit Whole Foods for those hot, flaky spinach empanadas.  The whirlwind weekend left with many more foodie friends, happy, and exhausted. Oh, and maybe a few pounds heavier too, but I would do it again in a heartbeat. Let me know who is in for Food Blog Forum next year!