Taco Tuesday and Orlando Foodspotting Eatup joined forces and filled Border Grill with hungry foodies last month! Casual observers in the same plaza on Vineland Road also filed into Border Grill curious about the sudden food party. The owners of Border Grill serve Mexican tacos with a neat mix of familiar Hispanic staples as fillings like chicharrónes (fried pig skin) and pibíl (marinated pork). Border Grill also serves menudo (beef stomach soup with limes, cilantro, and onions) during the weekends.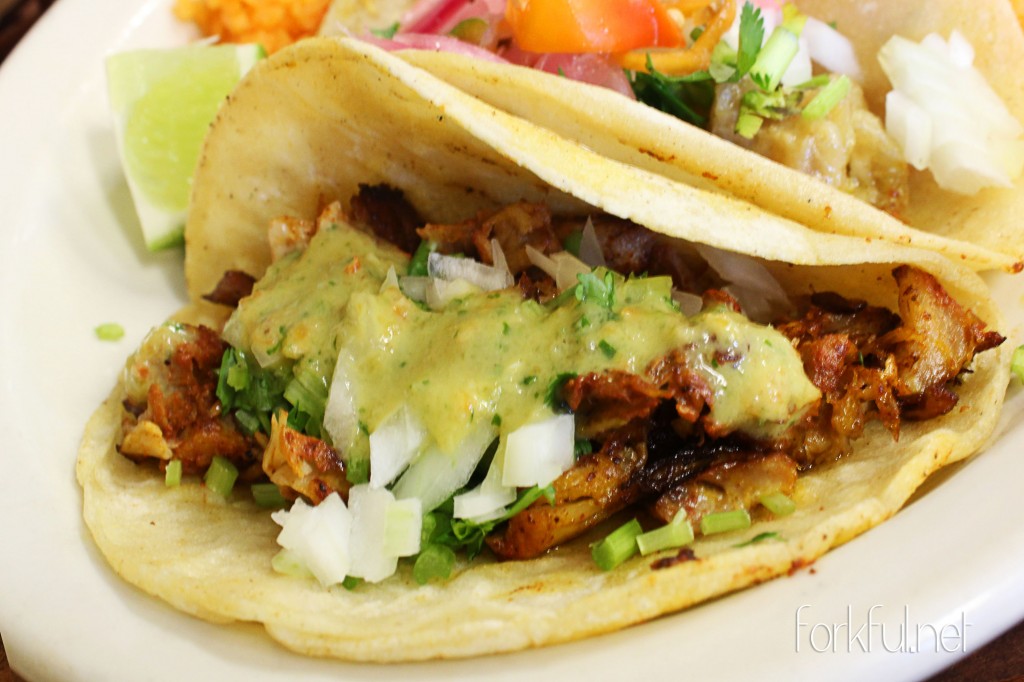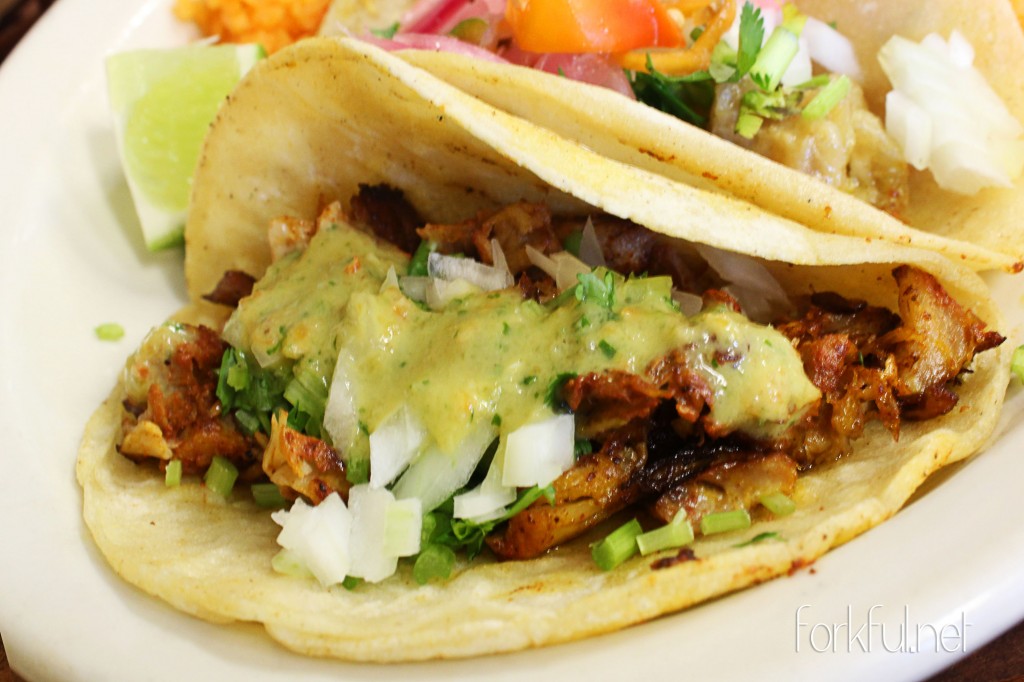 My first time at the Border started with a few sips of complimentary horchata (rice and cinnamon water) and agua de Jamaica (hibiscus iced tea). The horchata comes in handy when tasting all the fresh salsas on the counter. The most eye-watering salsa was the innocuous one with the variety of light red peppers and onions. I should have proceeded with caution when a waitress breezed by my table as she said, "Are you sure you want to do that?" The horchata helped me put out the fire.
Luckily, I could still taste the juicy pibíl and chicharrón tacos through the spicy salsa. I'm a bigger fan of flour tortillas, but I can't argue the authentic taste of the smaller corn tortillas with marinated pork and fresh veggies. Border Grill is a small space, but the service is nothing short of welcoming. There are also daily specials and late hours — midnight Monday through Wednesday and 3:00 a.m. Thursday through Saturday — to take care of those late-night taco cravings. Look for another post when I try the menudo!
Border Grill • Yelp • Google Maps
T: (407) 352-0101