A farm-to-table, nano-brewery, and 7,000-square-foot garden by JW Marriott Grande Lakes Orlando.
Soak that in.
Now consider that The Kitchen delivers farm-fresh eggs, vegetables, and fruit of their own making, and they can also pair everything with their house-made craft brews and fruit/herb infused cocktails.
Their signature Chive Biscuits with Pork Butter are served with an Apple Mooshine Jam — welcome to the South! Oh and a bacony-butter too. The bright flavors of their salads aren't masked by heavy dressings or toppings; the Whisper Creek Farm harvest salad can stand alone with their own greens, heirloom tomatoes, and peppery pickled carrots.
Even the Kale Pesto Eggplant Gruyere with Balsamic Onions and Arugula spreads the flavors around. I thought pesto, Gruyere, and balsamic would make a few tastebuds cringe, but instead I couldn't get enough. Then, the WCF Lemon Tea Ale happened.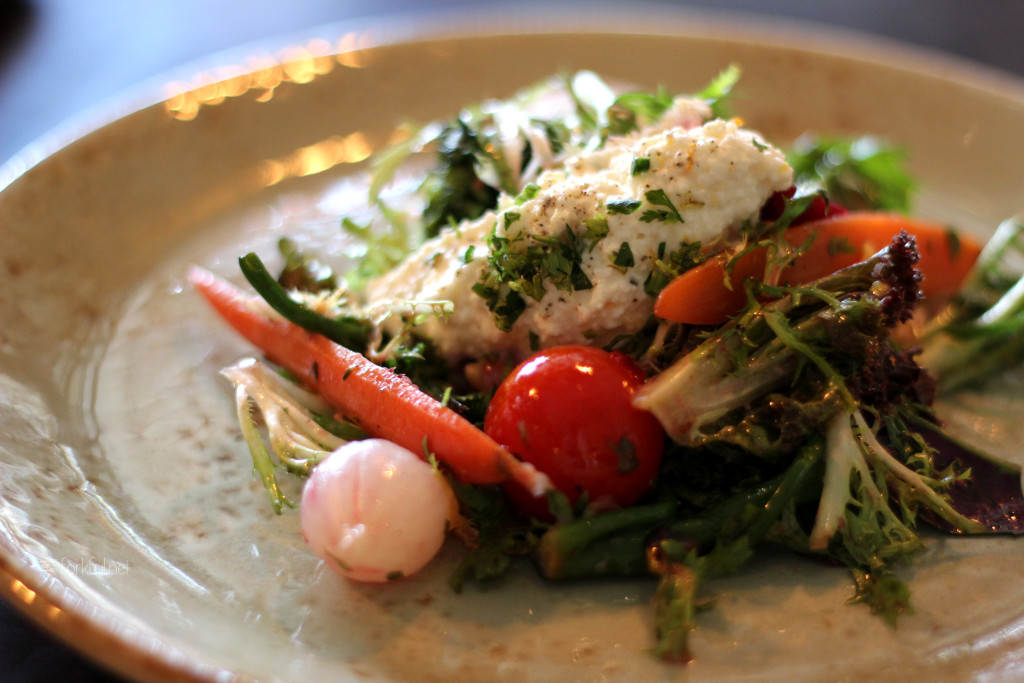 The honey was sourced from the JW Marriott Grande Lakes Orlando on-site apiary, which includes 4 beehives that each produce about 80 pounds of honey every year. Light and perfect for the brutal Florida summers, the WCF Lemon Tea Ale is exactly what I can kick back with on the patio alonside these small plates. The honey is also brewed into the Surplus Honey Citrus Ale — the citrus is direct from WCF's 18 varieties of citrus trees.
There's a Lemon Grass Amber Wheat that can't be missed too. After several hours of hand-cutting, the tough lemongrass was brewed into this summer beer with coriander, mustard seed, and star anise. Since the beers are switched regularly, there's always going to be some interesting experimental brews — during this visit I tried a darker brew with a roasted red pepper base that bowled me over in the best way!
Don't worry, WCF's local Cicerone-certified brewmaster has a rotating list of 10 brews from other breweries like Bold City, Olde Saratoga, and Lazy Magnolia that'll continue to keep craft beer fans entertained.
Even in this elevated pub setting with an American Southern twist, the small plates don't seem small. The Seared Grouper with Anson Mills Grits and Ham Hock Broth made the scene and won some hearts alongside a Surplus Pale Ale with familiar citrus and honey notes.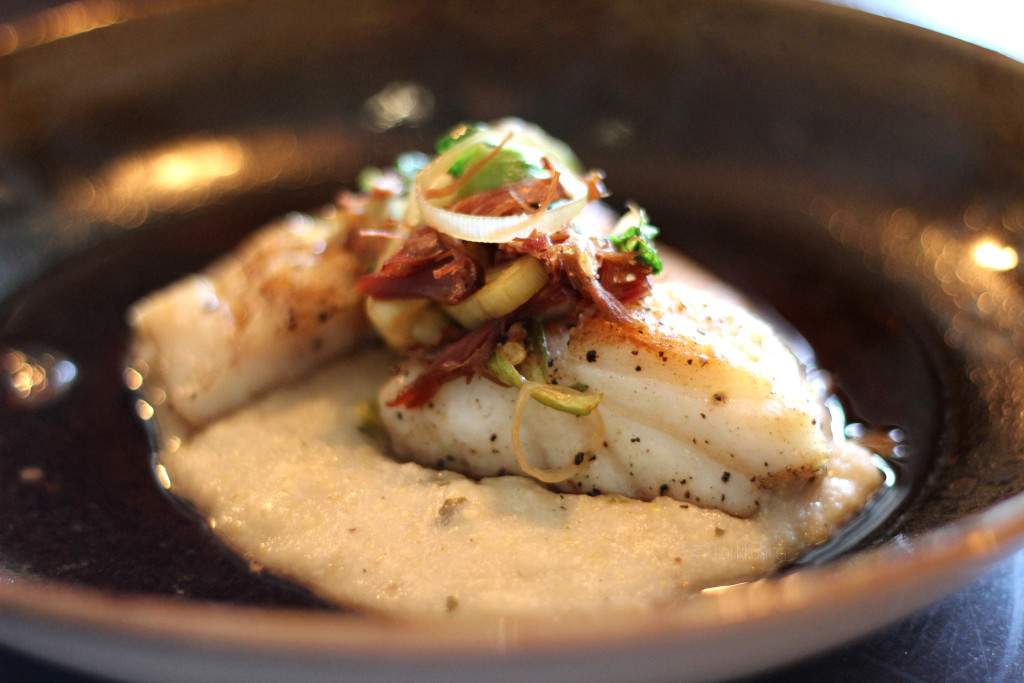 The Smoked Ham with Fried Egg, Avocado, and Mustard Frills was a welcomed hearty break from the salads, flatbreads, and fish. Even though this sandwich is listed on the Small Plates menu, I can still see being satisfied along with a beer, app, and dessert.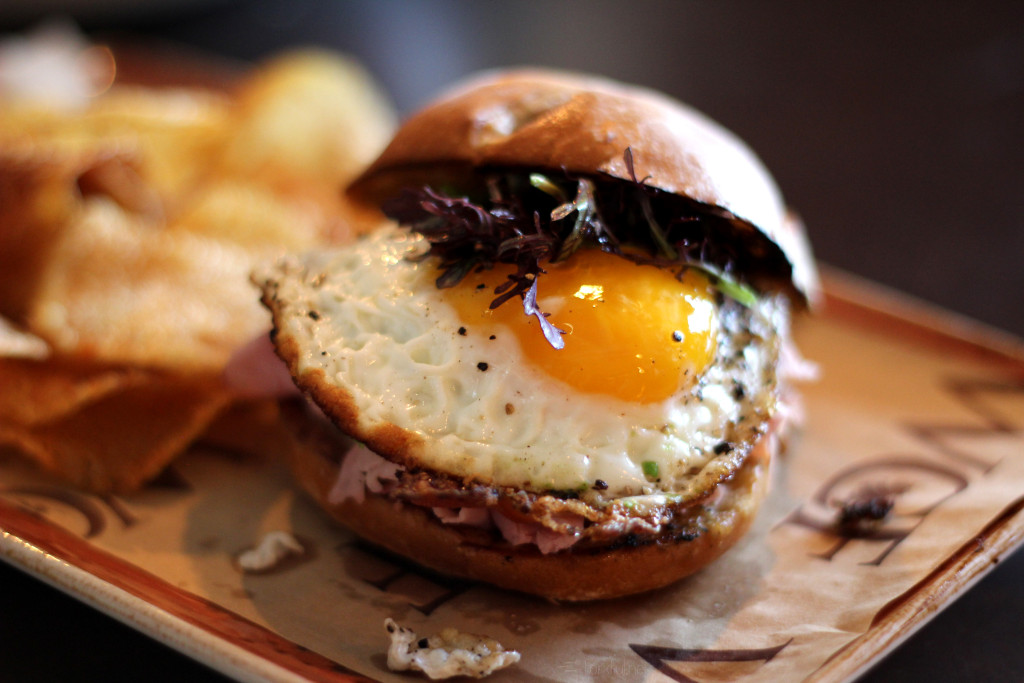 All this farm-fresh goodness goes into the hand-crafted cocktails like The Beekeeper, which features Palm Ridge small batch Florida whiskey, lemon juice, WCF honey, and orange ginger bitters. Not a uncommon think to have with a Spicy Basil-Pineapple or Kumquat Gelato at The Kitchen.
WCF The Kitchen's is infusing a tourist-heavy area with sustainable food, creative brews, and craft cocktails. And want to know one of the best parts? No farm-to-table plate is more than $16, and no single WCF nano-brew is more than $8.
Both green-conscious appetites and pocketbooks can rejoice.
Disclosure: The food and beverages mentioned in this post were provided by JW Marriott Grande Lakes in conjunction with Whisper Creek Farm: The Kitchen, although the views and opinions expressed in this post are purely my own. This post was not reviewed by anyone else in any way.