The only few months out of the year that Floridians can enjoy cool weather outside are those first few precious months of the new year. Luckily, Darden's The Capital Grille continues to offer new, affordable specials on their Winter Lunch Plates Menu. Unlike it's cousins Olive Garden and Red Lobster, The Capital Grille goes for a completely different vibe. Dark woods and subtle ambient lighting accented by crisp, white linens comprise the main dining room, but the outside terrace is the place to be during Florida's temperate months.
The Winter Lunch Plates Menu reminded me a lot of Magical Dining Month; lovely service and a delicious meal for an affordable $18. A normal lunch usually means a small, quick break during a hectic day that helps me survive until dinner. The Capital Grille's lunch plates turned lunch into something to savor. Adam and I were seated on the terrace during a cool, sunny afternoon  and started with Field Greens and the Roasted Pepper Soup, respectively. Freshly cracked pepper put some spark into the mild tomato-based broth — pure comfort food without feeling heavy — which became fast friends with a warm, seeded roll or two by the end of its turn. Adam's crisp salad was topped with a champagne vinaigrette that was creamier than we expected, but added a light sweetness to the stronger greens.
The Wagyu Cheeseburger with Fried Egg and Crisp Onions, the newest member of the Plates menu, was definitely the heaviest item. The meat was juicy and arrived more medium-well than medium-rare. Melted cheese, an egg over easy, and crispy caramelized onions were layered over the burger. No condiment or anything else was needed excepted the other half of the that scrumptious toasted bun. This was my first burger served with a fried egg, and it was as messy as I thought, but I wouldn't have it any other way. Wagyu never seems to hold together in burger form, but it held together here long enough for Adam and I to polish off the meal.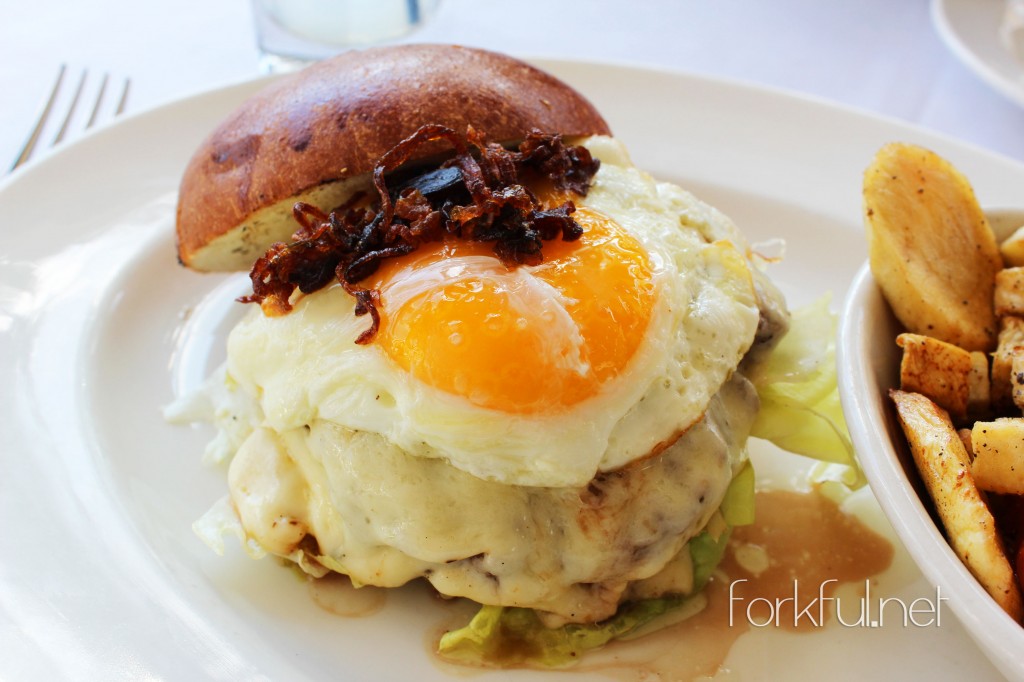 The seasonal Roasted Root Vegetables (multi-colored carrots) were honestly more food than I could handle after the soup and burger, but they were a nice touch to lighten my palette after all that egg yolk and cheese. Adam's Lobster Roll was light and fresh over a yummy, if slightly over-toasted bun. The generous amount of lobster meat tasted sweet with a touch of mayo and chopped parsley. The roll was accompanied by French Green Beans and gently roasted heirloom tomatoes.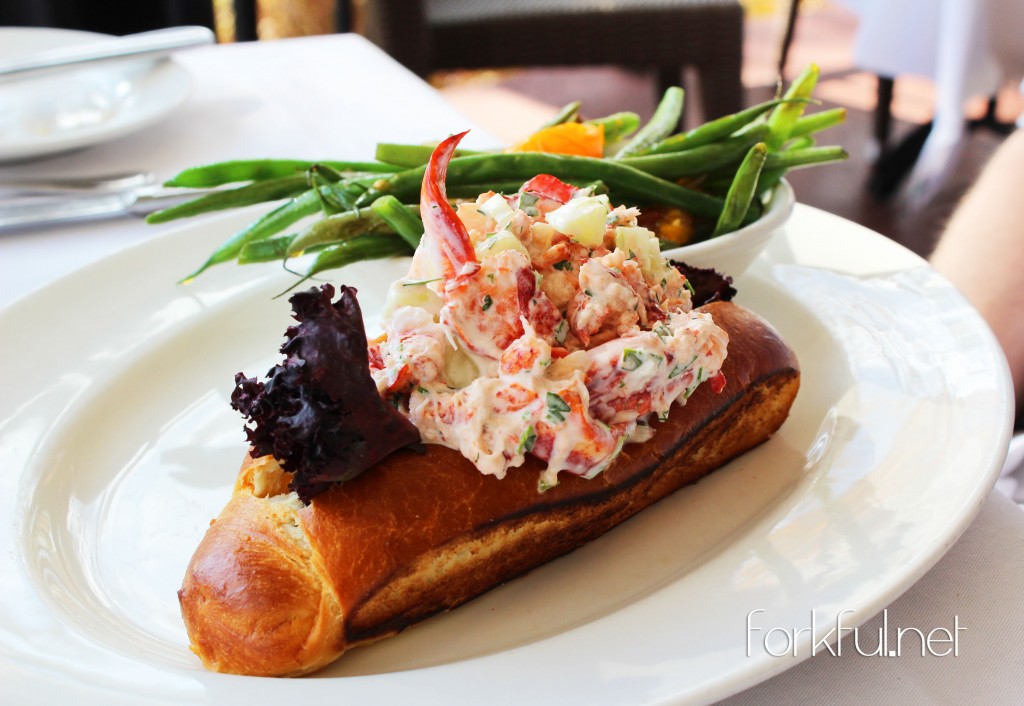 Adam and I hardly had any room left between the two of us, but we made a little extra space for the Fresh Berries in Vanilla Creme Anglaise. The raspberries, blueberries, and blackberries were eye-poppingly large and at their peak. The vanilla anglaise complimented the berries but didn't eclipse them. Dessert wasn't included with the Lunch Plates, but the Lunch Plates items were more than enough to last me through dinner and into the late evening.  Personally, The Capital Grille is usually a special occasion place for Adam and I — the service is exemplary and a dry-aged steak is a beautiful thing — but the Lunch Plates Menu turns lunch into an event in itself without the large price tag.
The Capital Grille • Yelp • Facebook • Google Maps
T: (407) 370-4932
Disclosure: The food mentioned in this post was paid for by The Capital Grille, although the views and opinions expressed in this post are purely my own. The Capital Grille did not review this post in any way.