Cold night, hot pho — you can't go wrong with hot pho. The made-from-scratch broth can be beef, chicken, or fish-based and should be boiled for the better part of day. Think of the difference between mom's homemade soup and two-minute bouillon-based ramen. Big difference, right?
Pho 88 is a no-frills, family-owned Vietnamese pho place on East Colonial that has happily been serving pho for more than 10 years. The menu covers a variety of pho, boh kho (beef stew), banh mi (Vietnamese sub), salads, and hi tieu mi (clear and egg noodle soup). They also have the coveted Vietnamese iced coffee with condensed milk. Cold coffee is not my game, but condensed milk is enough to overlook the chill.
Adam and I unceremoniously chomped on Nem Nuong Con (Charbroiled Pork Meatball Spring Rolls) and Bi Cuon Hoac (Shredded Pork Skin Spring Rolls) like hungry beggars. Adam commandeered the peanut sauce, AKA the sauce made of my least favorite nut in the world. I alternated between a champagne-colored fish sauce and hoisin sauce.
The meatballs in the spring rolls were neatly sliced, which reminded me of a more familiar deli meat than a meatball. Still, yum! The shredded pork skin was like tough, smokey noodles but also a fun appetizer.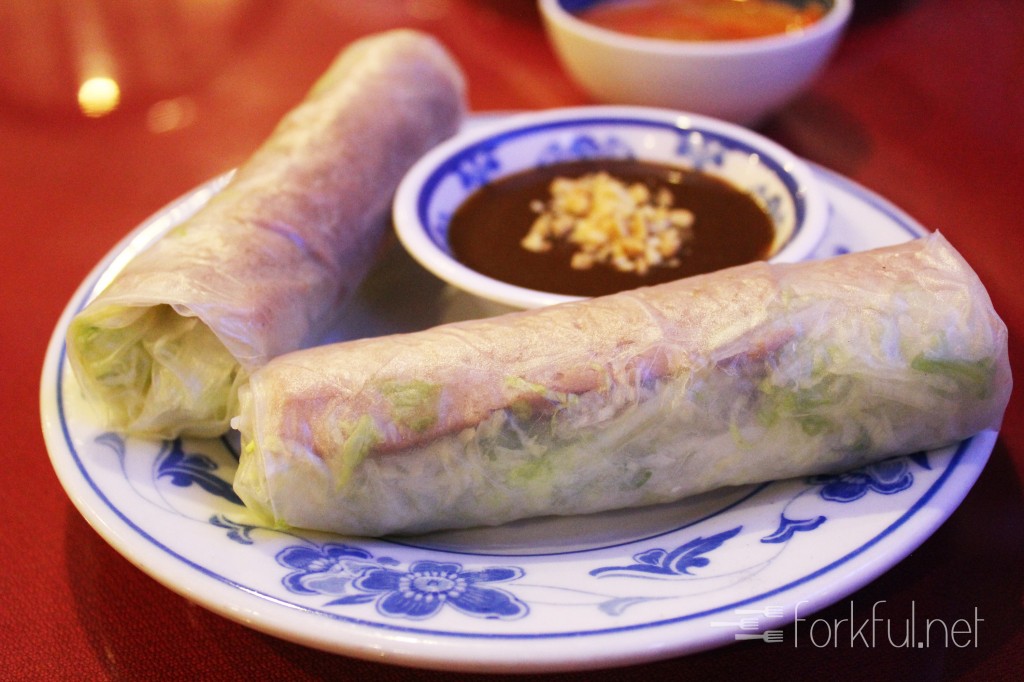 The Pho Tai Nam Gau Gan and the Pho Dac Biet were next. Basically, the first bowl included eye round steak, flank, fat brisket, and soft tendon while the other bowl also included tripe. After we let our meats steep in the broth, we dug in like there was no tomorrow. All the meats were tender, and the tendon was especially buttery soft. The tripe was a bit chewy, but then again tripe always puts up a little more resistance than everything else. The tender, clear noodles and crisp, green onions were a highlight!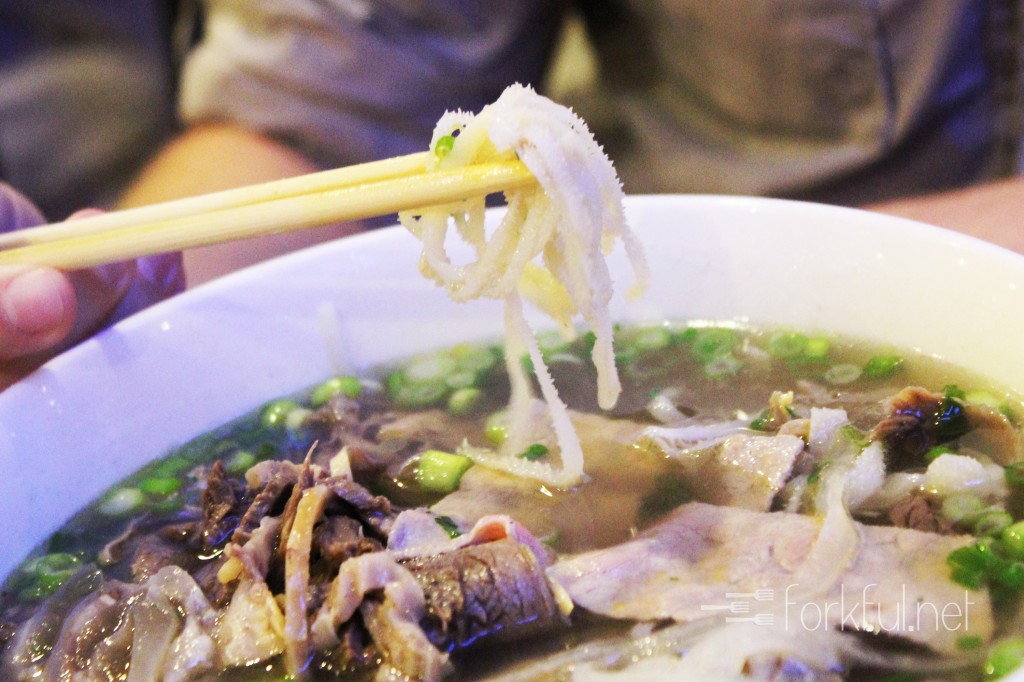 Liberal amounts of fresh Thai basil, sprouts, and limes were another highlight. Chuck as much into your bowl as possible — the basil will add a nice zing to the broth. If you're into spicy, the fresh-sliced jalapeño is a nice add-on. Remember, steep the jalapeño in the broth for a minute or two and then remove them. The pho heats up fast! Squeeze limes into the broth to cool the spice down and enjoy.
Pho 88 • Yelp • Google Maps