Florida Fresh and other familiar Epcot International Food and Wine Festival booths make welcomed appearances at this year's Flower and Garden Festival. The cover bands and stellar topiaries are fun, but spotlighting each country's seasonal fare is a big plus!
Mr. Forkful and I wandered counterclockwise around the World Showcase. First was Florida Fresh with a lively Shrimp and Grits plate and Watermelon Salad. Florida Fresh is The number of plump shrimp on our plate was surprising, and the spice from the andouille sausage was just on the right side of yum. Between bites of spice, we cooled down with tangy bits of watermelon salad in the balsamic reduction. The feta was crumbled sparingly over the salad, which tamed the tang from the balsamic reduction and pickled red onions.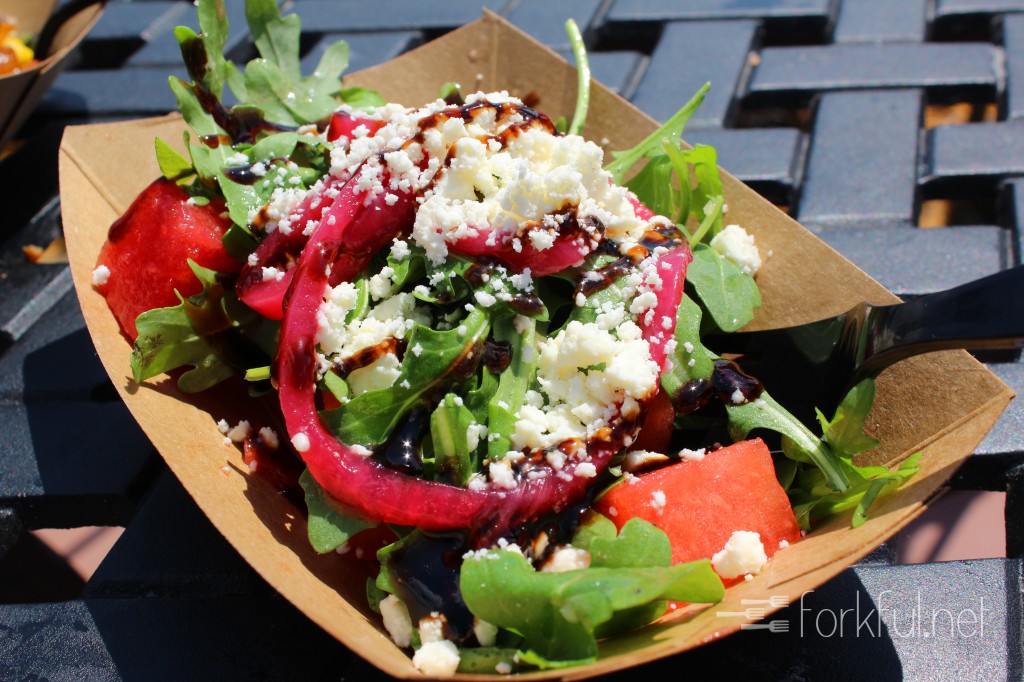 Mexico had a delicious Flan de Guayaba, which was two of my favorite treats when I was a kid rolled into one little custard cup. Guayaba is related to pomegranates and is usually boiled down into a spread, jam, jelly, or other similar preserve. In Puerto Rico, guayaba is most commonly seen in candies and pastries.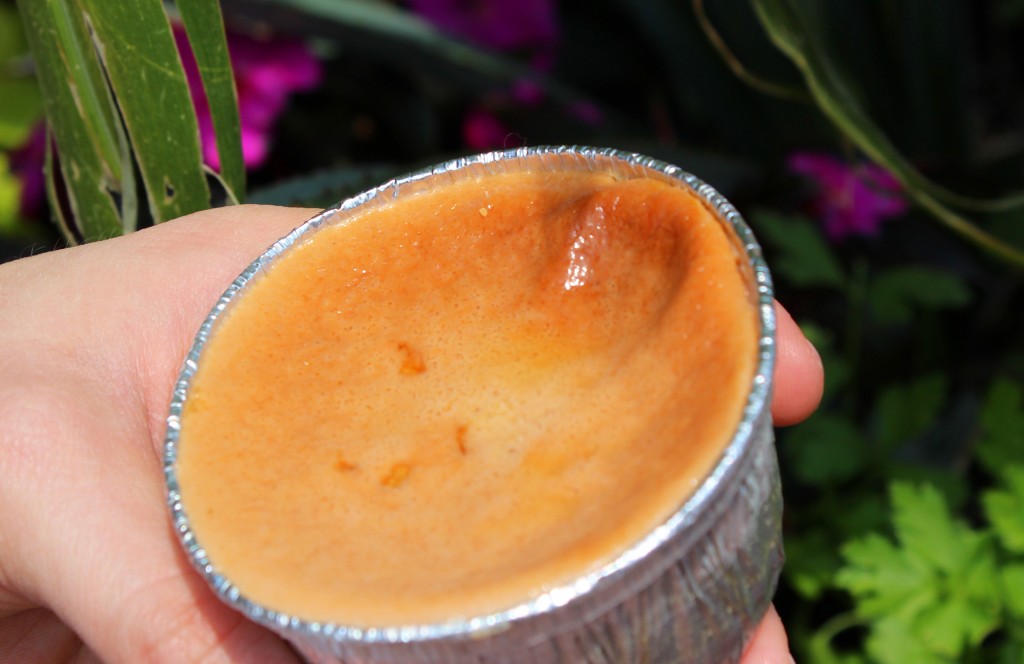 Snow White and the Seven Dwarves led us to Germany's Savory Bread Pudding (great mushrooms but too salty) and Meatloaf Sandwich (Bologne wedges with onion rings) were underwhelming. China's Spring Pancake was more like a crepe wrapped around fresh sprouts, peppers, apples, and chicken. The German Beer Flight was a fun set of pale ales that helped us grapple with with the next bombardment of sweets, China's Green Tea Flan. The custard was almost not sweet at all and was laced with just a little caramel syrup. I would have eaten another Flan de Guayaba in a heartbeat!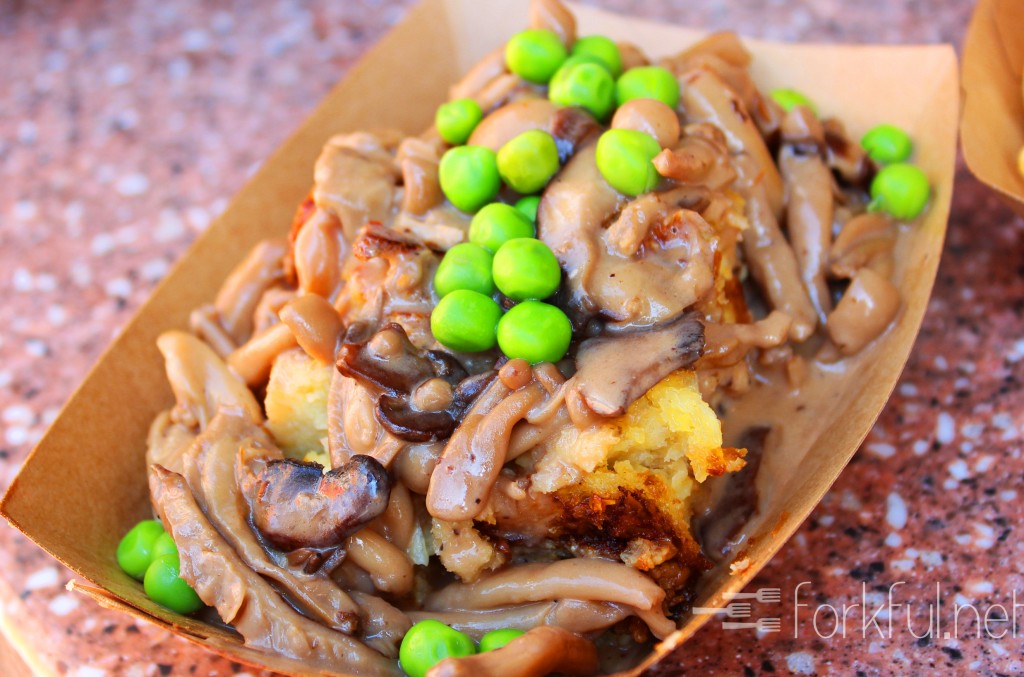 The day ended with a quick Yuzu Rita from Japan, which was sweet frozen treat low on spirits and high on lemon and lime juice. Frozen drinks are fun, but the teas or spirits traditionally served alongside some of these small plates would have been more interesting.
The Epcot Flower and Garden Festival may be winding down in its final week, but the food and music are still on full blast! Plus, strolling through the topiaries and butterfly garden are a relaxing way to spend these surprisingly cool May afternoons.