DAPPER DAY
A few friends and spruced up for Dapper Day 2015, when Disney fans dress up in fancy duds and enjoy Disney Parks in vintage style. As proper Dapper Daisies, we strolled down Sunset Boulevard, took in the Grauman's Chinese Theatre, and appreciated classic cinema on the Great Movie Ride Presented by TCM. The Citizens of Hollywood streetmosphere actors were awesome too.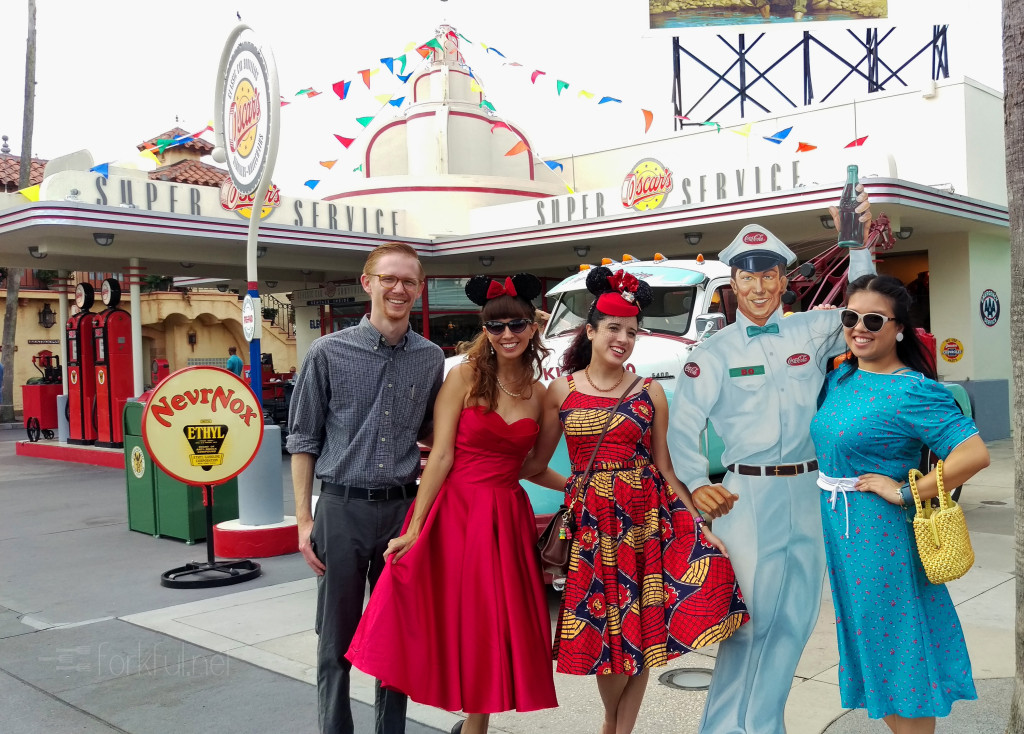 THE FESTIVAL
Next stop, the Epcot International Food and Wine Festival!
Weekends at the Festival are always busy, but this past Saturday the lines were easily the busiest I have ever seen in the past 5+ years of the Festival. Each Marketplace line was about a 45-minute wait, which is a big ask for small plates. Many attendees bought 2 of each small plate just to justify the wait.
Protip: Go on weeknights if you can.
THE FOOD
A few year-around counter service and quick services places — like the Refreshment Cool Post — have added Festival offerings to their menus. (Don't forget to grab that free commemorative passport for all the details!) I snagged this Spicy Hot Dog with Kimchee and Korean Mustard Sauce with a Mango Purée Starr African Starr Rum at the Cool Post in a few minutes — nothing like a little spicy and a little sweet to to start the Festival.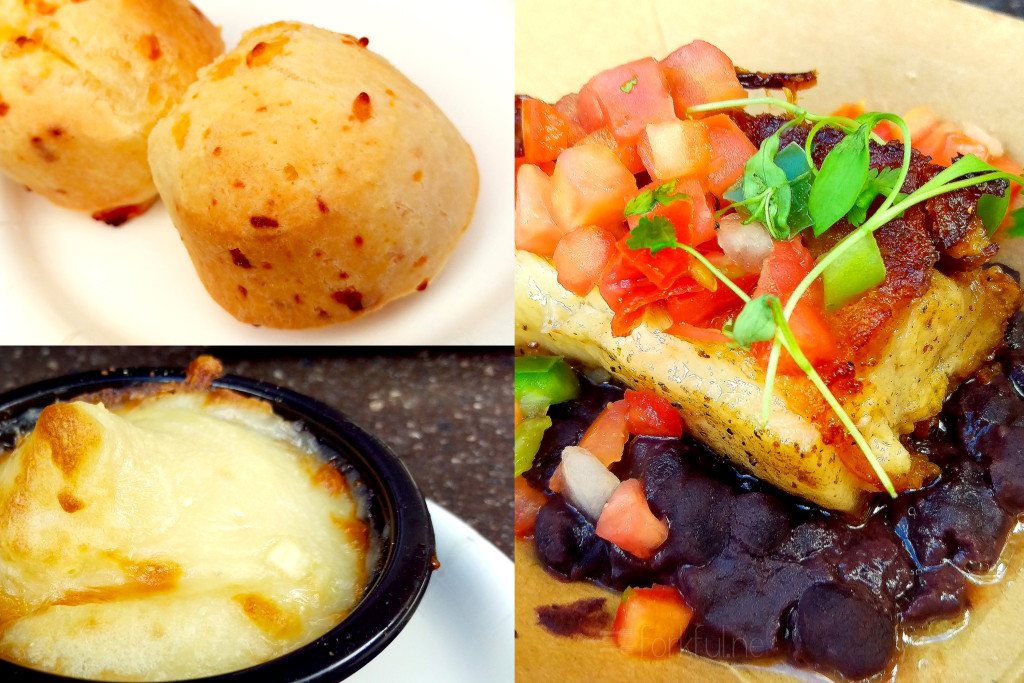 Next, we heeded the siren call of pork belly and cheesy bread at Brazil. After a cool 20-minute wait, I walked away with Pork Belly on a bed of black beans finished with salsa and greens, Escondidinho de carne shepherd's pie with mashed yucca, and Pão de Queijo cheese-filled bread. Savoury, tender, and ooey-gooey cheesy goodness — all necessary things when talking about pork belly and cheese bread.
Aside from food, I brought home a few commemorative pins with recipes (Canada Pavilion cheddar cheese soup at home, here I come!) and gave a bottle of Once Upon A Vine: A Charming Pinot a new home. The wine is a lightly sweet, well-balanced California red that would pair well with any savoury or spicy goodies. Next time, I'll have to try a bottle of the Sauv Blanc.
Keep you posted on more nom-worthy small plates as I revisit the Festival. Meanwhile, check out my Instagram (#ForkfulatEPCOT) for more Festival eats. Happy Festival and stay dapper!